Canada is one of the countries where a lot of Filipinos reside in. In a 2016 data, it was estimated that around 851,410 people who are of Filipino descent are living in Canada. Most of which reside in areas that are urbanized.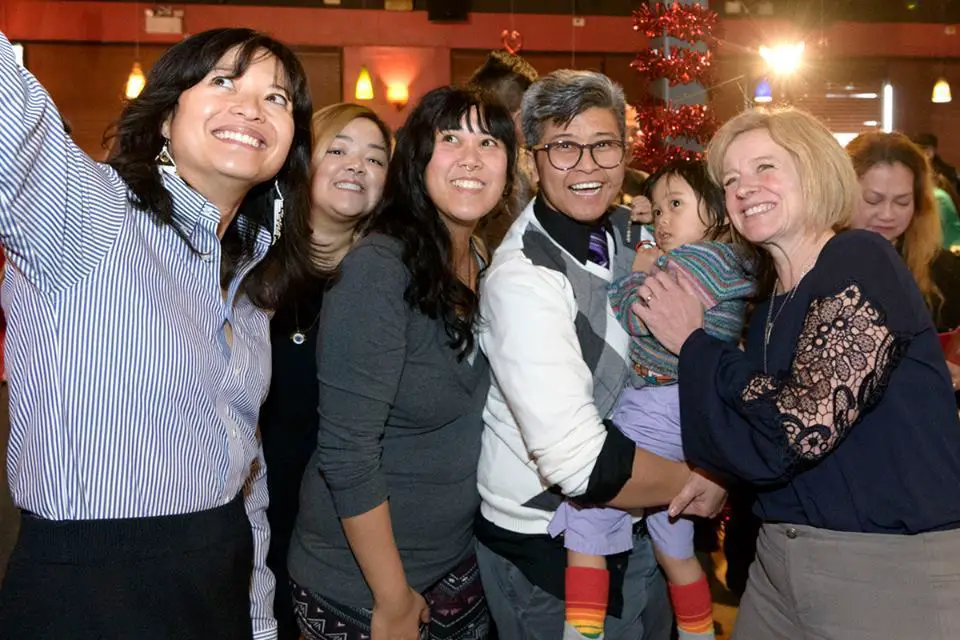 Filipinos choose Canada over a number of countries because of the opportunity that the country provides. Other than the fact that the salary range in that country is substantially higher than the Philippines, it's also a good leverage if a certain student looks to become a professional all over the globe.
Good news, though, because Alberta, a western province of Canada, will start to embrace the fact that under a million Filipinos live in their country. How? Well, their schools will start to inculcate Filipino language and culture in their classes.
Read: Canada, Accepting About 1 Million Immigrants Until The Year 2020
Alberta schools to provide Filipino language and culture classes
Canada is one of the countries who offer Kindergarten to Grade 12 (K-12) curriculum. So, it's safe to say that a lot of youth are actually working there. Alberta, being one of the more famous provinces where a lot of immigrants reside in, will start to welcome Filipino families and children better.
Starting in September the year 2020, schools in Alberta will behold Filipino culture and language classes. Rachel Notley, Alberta Premier, said that Alberta is open to nurture the culture and tongues of immigrants who currently dwell in the province.
We're developing Filipino K-12 curriculum to add to the twenty six (26) languages currently offered in Alberta schools. Alberta is made richer and stronger by the diversity of our cultures and languages. At 170,000 strong, the Filipino community is one of our fastest-growing populations. They've brought essential skills to our workforce and added so much to our social fabric."
What other languages are included in the curriculum of Alberta?
Other than the Filipino language, which is the ninth (9th) international language in their curriculum, the other languages offered are German, Italian, Punjabi, Ukranian, Spanish, Arabic, and Chinese. The provincial curriculum also is available in French, Cree, Blackfoot, and, of course, English.
Read: Easiest and Best Countries Filipinos can Immigrate to
The well-known Philippine Consulate General in Calgary, Alberta was swift in welcoming the recent announcement. They're proud to say that Filipinos are becoming more and more noticeable because of the contributions they have in the Canadian society.
The expansion of the teaching of the Filipino curriculum at Alberta schools would open many opportunities to generate a deeper involvement of the Filipino Community and ensure that generations of young Filipinos will continue to learn and appreciate their rich culture and unique identity."
In addition to that, the Consulate General encourages all Filipinos in the community of Alberta to engage in local authorities as regards the introduction of the Filipino curriculum in the following year. This is for everyone to be aware of this great announcement.
Last 2018, a few groups which are led by Filipinos signed a petition which would adopt Filipino culture and language in the International Language Programs of Study (ILPS) in Alberta, Canada. Now, it's becoming a reality because schools will start to adapt the culture and the language Filipinos are most known for.
Read: Requirements and procedure for Visa Application in Canada
But aren't schools in Alberta offering Filipino language classes?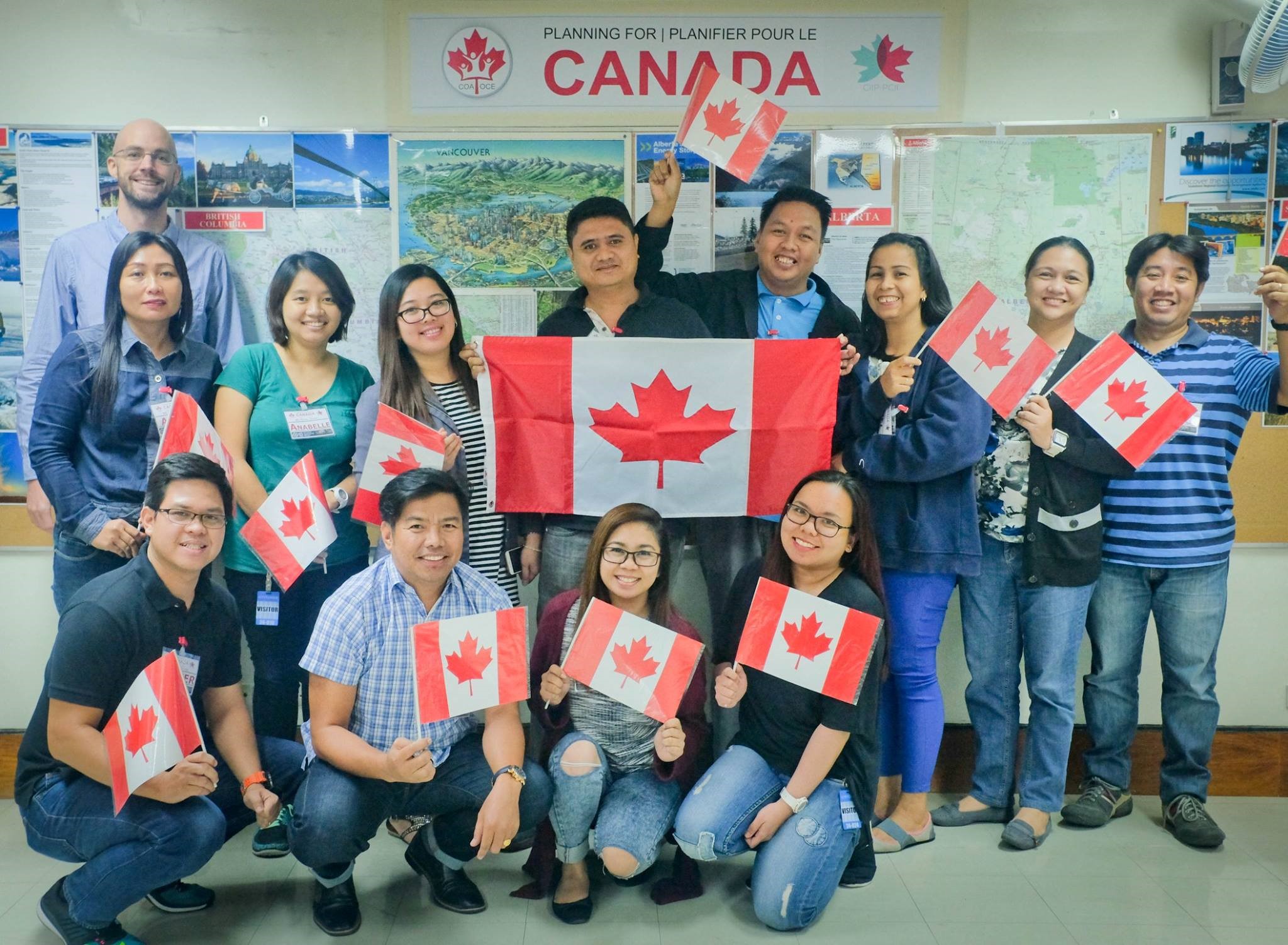 There are a few schools, high schools in Alberta which offer the Filipino culture and language curriculum. This announcement will further expand the reaches of the Filipino tradition in Alberta, Canada.
Some of the schools which offer Filipino language and culture curricula are:
Calgary Catholic School
The Edmonton Catholic Schools
St. Thomas Aquinas Roman Catholic Schools
With this new announcement and with the development, Officials of the Alberta education department will work hand-in-hand with community partners to be able to distinguish resources to support and assist the curriculum.
Programs of Edmonton, Alberta
The Edmonton Catholic Schools offer Filipino language classes in levels four (4) to nine (9) at Sister Annata Brockman School. This specific institution covers 95 hours of studying culture and language in a single year.
Holy Trinity Catholic High School in Mill Woods, however, offers a total of 125 hours of studying Filipino language and culture in a year.
Public Schools in Edmonton, however, don't offer any type of Filipino language classes currently. In addition to that, they also are not aware how many Filipino students are enrolled.
Read: Canada Express Entry System
David Eggen, Education Minister, said that him, together with the ministry, will be building on the pre-existing courses to be able to flourish a curriculum for all levels of education.
Strengthening language programs based on local need and demand can be an effective tool in addressing racism. In fact, this is one of the ways we're acting on the feedback we heard, and commitments we made, in our government's anti-racism consultations and report."
In addition to this, Eggen made a mention that the demand of the Filipino culture was the thing which prompted him to choose the Filipino language and culture as the next addition to the provincial curriculum. With the number of Filipinos in the Alberta province, it's really something that they should have been looking at, first hand.
How many Filipinos are in Alberta, exactly?
As mentioned above, Alberta is one of the provinces which have a lot of Filipino descents. A part of the reason is that the community in Alberta is diversified and, as we all know, Filipinos are known to be friendly and hospitable.
About 170,000 people out of under a million Filipino descent in Alberta are expected to take advantage of this situation because this will connect the youth and the children; the fact that they will be able to study the traditions, heritage, culture, and the language will be an extremely effective bridge to them.
Read: Alberta, Canada Jobs That OFWs Cannot Apply For Temporarily
What do you think of the adding of the Filipino language and culture classes in Alberta, Canada? Would this be effective in bridging Filipinos residing in the province? Wouldn't this weaken the ability of Filipino-Canadians in using the mother language of where they reside?
Although this is something new for Filipinos, this can bring a lot of advantages in terms of communication and relationships of the Filipinos in Alberta, Canada. So, if you are a Filipino living in Alberta, or if you know someone, tell them this good news! This is a milestone for the Filipinos in Canada and this is something that we, Filipinos can be definitely proud of.