President Rodrigo Duterte has put emphasis and stress, during his televised address aired late Monday night that he is not in favor of opening of classes. In addition to that, he said that it will remain suspended in our country unless an effective vaccine for the infamous Coronavirus Disease 2019 (COVID-19) is made available to the public.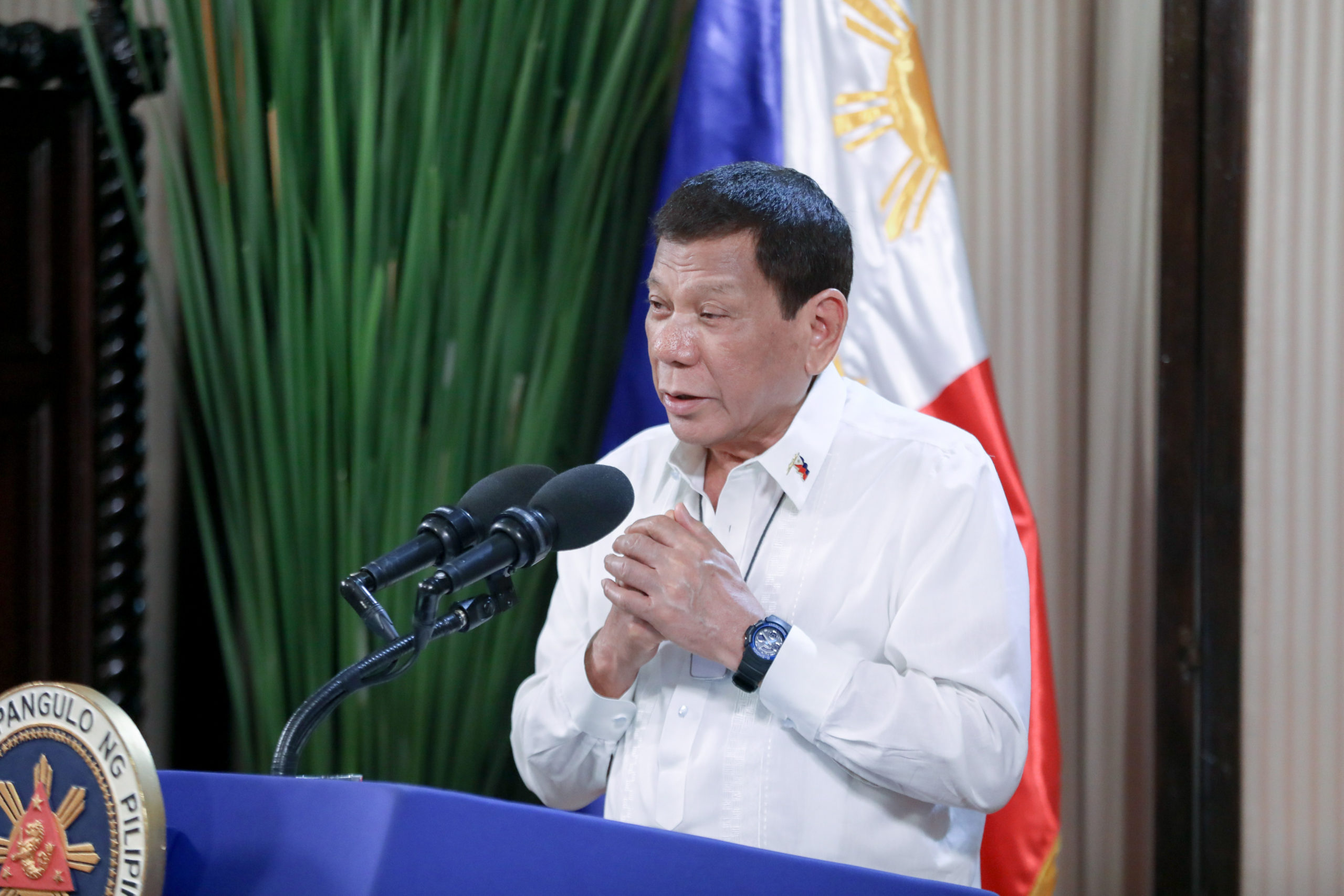 As per our President and his remarks, he said that there'll be no school until the time it's really safe. Moreover, he said that for him, it is useless to talk about the opening of classes without the vaccine.
Wala nang aral, laro na lang; unless I am sure that they are really safe. It's useless to talk about opening of classes. Para sa akin bakuna muna. Kapag nandiyan ang bakuna, okay lang."



Read: The Second Tranche of the Cash Aid Can Begin — Malacañang
In Translation: There'll be no school, just children playing unless I and we all are sure that it's safe. It's useless to talk about the opening of classes. For me, the vaccine needs to come first – when it's there, then we can proceed.
Not risking the lives of students
Duterte, in his statement, said that he would not risk the lives of students without a vaccine; he would not allow them to crowd and to physically be with them inside their respective classrooms.
Mga bata, 'wag muna. 'Yang opening ng classes, that's a, I will not allow the opening of classes na magdikit dikit 'yang mga bata. Bahala na hindi na makatapos. For this generation walang makatapos na doktor pati engineer. It spells disaster."
Read: The Philippine Gov't Looks to Limit Lockdowns to Zones by June
In Translation: Children, don't be in such a hurry. That opening of classes is something we would not push. I will not allow the opening of classes where the students would be close to one another. It doesn't matter if they don't finish. For this generation, there would be no one who can finish even a doctorate or an engineering course; it spells disaster.
COVID-19 vaccine
After his statement about him not being in favor of opening the classes without a vaccine made available, he said that he is positive that before the year 2020 ends, there will be a vaccine against the infamous disease.
Our dearest President Rodrigo Duterte is expectant that before the year 2021, a vaccine against COVID-19 will be discovered and will be developed by health experts from around the world.
I think by the grace of God we will have the vaccine before the end of the year so mag-asa na lang tayo sa mga marunong. They are feverously working on it. 'Pag nandiyan na yan, ako na ang magsabi labas na."
Read: Cynthia Villar Resisted the Financial Assistance to Middle-Class Families
In Translation: I think by the grace of God we will have the vaccine before the end of the year so let's leave it to the experts. They are feverously working on it. When it's there, I would be the one to tell everyone to get out.
DepEd class opening in August
Our President has made this statement after the Department of Education (DepEd) announced that the Academic Year (A.Y.) 2020 to 2021 will begin on the 24th of April until the 30th of April, 2021. Furthermore, the Department also announced that the enrollment would start in June.
The Department is encouraging the parents and guardians to enroll online in order to maintain social distancing procedures. DepEd Secretary Leonor Briones clarified that the reopening of classes does not require full physical attendance of the students that they have to go back to the classroom since distance learning would be applied.
Read: Digital Jobs for Filipinos Sought by Angara
This goes to show that they would push the classes through distance learning – even if President Duterte announced that he is, not, in any way, in favor of opening the classes without a vaccine. But the final decision would be from our President — let's wait and see what the taken option would be.
On the other hand, the Malacañang office agreed on the announcement made by the Commission on Higher Education (CHED) that colleges and universities can make use of the online education system and can start anytime though those who will be using the traditional learning may start classes in August.
Read: The New Normal Family Activities You Need to Adapt to Even After the Lifting of the Quarantine
As of writing, there are 14,669 confirmed COVID-19 cases in the whole country; amassing over 886 fatalities with just a little above 3,400 recoveries. In your opinion, what do you think about the President not being in favor of the opening of classes without a vaccine? Do you think that this is going to be an effective measure in terms of keeping the children of the country safe?
Source/s: The Philippine Daily Inquirer