Since the end of the Enhanced Community Quarantine (ECQ) in the Philippines, the government made a decision to impose shorter quarantine periods. After its relaxation, it has seen a replacement of 15-day quarantine periods with a reason to have better control of the situation.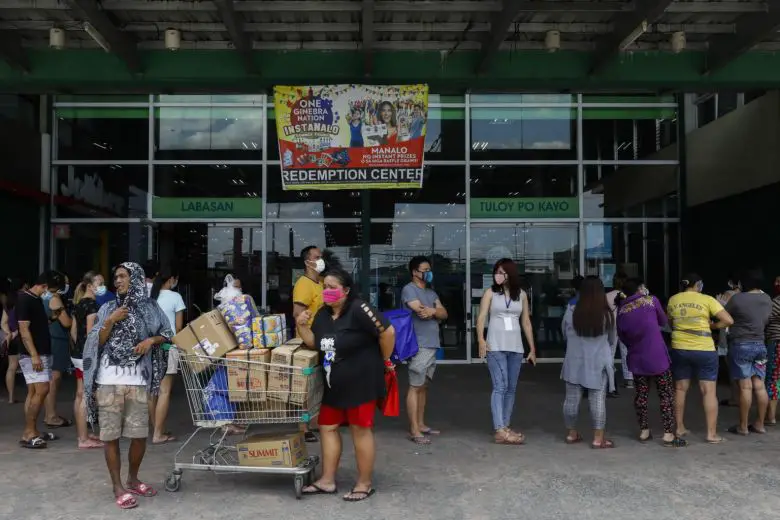 However, several members of the cabinet made recommendations about imposing month-long quarantines, instead of the 15-day ones. Their idea is that the shorter quarantine periods might not be effective to the extent that they're looking for.
Read: The National Medical Reserve Corps Bill, OK-ed by the House of Representatives
Ramon Lopez, the Secretary of the Department of Trade and Industry (DTI) said that the government is currently looking at longer terms and periods of quarantine. He said that it can take more than 14 days or two (2) weeks.
There is an ongoing IATF (meeting) now. Definitely, we're looking for a longer term period of quarantine. In other words, baka hindi na 14 days, baka one month ang duration."
In Translation: In other words, it might not be 14 days but one (1) month.
Quarantine Classifications
In case you're wondering, President Rodrigo Duterte is scheduled to announce the new classifications that would be observed in the entire country. Apart from that; he is also expected to retain and announce what the status will be in the Metro as well as other neighboring regions.
To give you some sort of a refresher; all regions and areas in the country that are currently under the General Community Quarantine or the GCQ will have their stores and enterprises to be reopened at 50% of their usual capacity.
This also means that some leisure centers like grooming services, testing centers, gyms, and other businesses will be given the chance to go back into business; of course, under strict health protocols.
Read: Children Without COVID-19 Symptoms Might be Spreading it, as Study Suggests
Sergio Ortiz-Luis, the Philippine Employers Confederation Inc. President said that month-long quarantines might not as effective because 2-week quarantine periods might show some improvement. The development that can be seen in two (2) weeks might not be used and maximized.
There is nothing to plan for in two weeks' time. It is good for planning, but in some cases; it also takes away the flexibility supposing that after 15 days you see some improvement."
As of the moment, the country is employing four (4) levels of community quarantine; which ranges from the relaxed Modified General Community Quarantine or MGCQ to the strictest Enhanced Community Quarantine (ECQ).
Read: 24/7 Food Delivery in Some Parts of Metro Manila, OK-ed
What do you think about the month-long quarantines to be effective in several parts of the country? Do you think that it will really be more effective than the usual 14 or 15-day quarantine periods that we're currently observing now?
Source/s: ABS-CBN News | The Philippine Star