Just recently, the Department of Education (DepEd) made an announcement that they'll be providing a P300 communication allowance for teachers.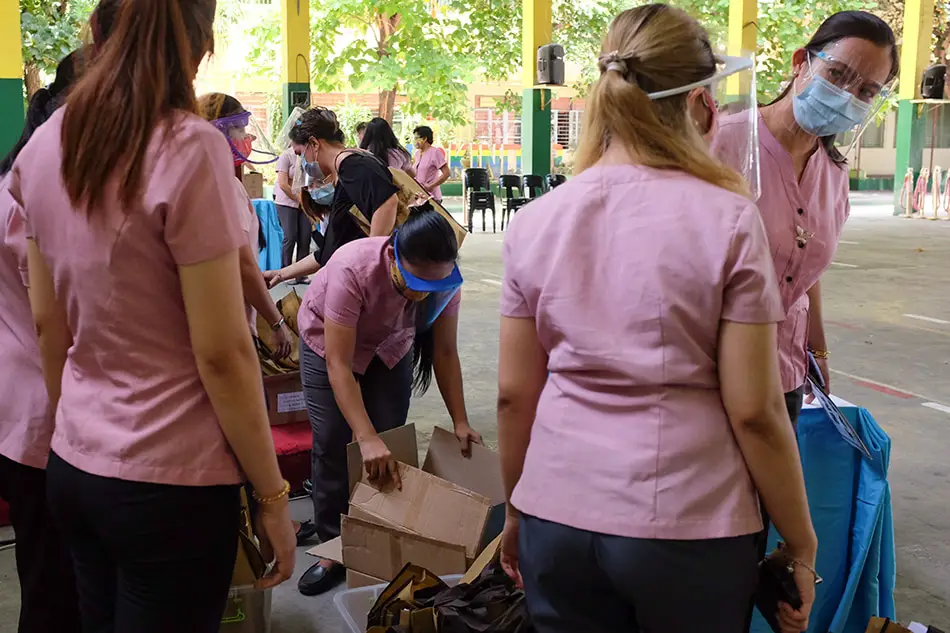 This happened after the announcement that the basic education will utilize blended or distance learning; which is both students and teachers' safety from the infamous COVID-19.
The P300 communication allowance, as per the DepEd, will be in a form of reimbursement.
Read it here: Load Allowance for Teachers and SHS Students, Eyed by the DepEd
This sparked and moved the Alliance of Concerned Teachers or the ACT. According to their letter to the DepEd, they received a ton of complaints and requests from teachers, which of whom have not yet received the P300 reimbursement.
 "Unreasonable Refund Process…"
Raymond Basilio, Secretary General of the ACT, said that they hear and see a lot of teachers not benefitting from this reimbursement.
Some of the most usual reasons include the following:
Unreasonable requirements
Poor dissemination of information (of the order)
Insufficient school funds
Absence of uniform execution of the order
And others
As per Basilio, the fact that it's not done properly is already an insulting treatment to our country's teachers.
The tedious and unreasonable refund process for a measly amount is already too insulting for our teachers."
Read: The DepEd Suggests Specific Screen Time for Students
In addition to that, Basilio also told the DepEd to already disseminate other financial assistance given to teachers. These include performance-based bonus of 2019, delayed benefits of the teachers, and the recognition incentives from the year 2020.
Grateful But Insufficient
Emmalyn Carpio, the Secretary General of the Teachers' Dignity Coalition (TDC), said that they also received quite a few complaints about the challenges in the P300 communication allowance reimbursement.
As per her, they're grateful for the monthly assistance the DepEd gave. However, it doesn't seem to be enough for the expenses that go out of their pockets each month.
Also Read: Senator Bong Revilla to Give 1,000 Students Free Tablets
Natutuwa kami dahil mayroong ilalaang P300 para sa aming nagastos bagama't kulang na kulang ito. Pero sana huwag nang pahirapan sa reimburesement ang mga guro."
In Translation: We're glad and grateful because there was something given to the teachers (worth P300) for our expenses. This is good, don't get us wrong. What we're asking for is the for the department to ease and lighten up the reimbursement process – it shouldn't be hard for our teachers.
What is the P300 Communication Allowance Reimbursement?
To give you a bit of a refresher on what the P300 communication allowance is; it was under DepEd Order No. 38.
This order has been issued back in November of 2020. In this order, a DepEd personnel can claim a P300 communication allowance per month via reimbursement – they're able to reimburse expenses that have been incurred between March and December 2020.
Related: The DepEd is Looking For Over 65,000 Teachers and Other Personnel in 2021
Are the teachers the ones to do this? As per the direction, office heads would be required to issue a certification that identifies personnel who have the authorization to claim the reimbursement of comms expenses.
In addition to that, they're also urged to declare that "these expenses have been incurred in the performance of their official duties and responsibilities."
What's Required to Claim Reimbursement?
The order also states that in order for a teacher to be able to file and claim for reimbursement, they would need:
Proof of purchase or payment (official receipt of prepaid card, internet connection, etc.);
Reimbursement Expense Receipt (RER) with the scanned copy of confirmation, showing both mobile and reference numbers; and
A duly accomplished obligation request and status ORS with the corresponding Disbursement Voucher (DV), signed by the Head of Office with the list of claimants
Also Read: How to Register on DepEd Online Application System and Update PDS (Personal Data Sheet)
Policarpio said that even teachers who have been in the industry for a long time find it difficult and challenging.
It's challenging to the extent that some might be impossible; especially for those who haven't been out since the infamous pandemic began.
Maghahanap pa ba kami ng resibo sa loading station o tindahan mula Marso para makakuha niyan? Paano kung hindi kami maka-produce? Hindi na bibigyan?"
In Translation: For the requirements, do we still have to look for receipts at loading stations or stores since March? What if we just loaded from a sari-sari store where they don't have official receipts? Would we no longer receive the reimbursement?
Read: Teachers' Salary Increase in 2021, Ensured by the Education Department (DepEd)
The P300 communication allowance might not seem enough for the teachers; but it's still something to help them in their journey.
What are your thoughts on the delays on the P300 communication allowance? Is it something the DepEd should have an eye on? Can their allowance really hold some importance during today's time?
Source: ABS-CBN News