The National ID System has been set to be one of the newest and the most important changes in our system. However, due to the infamous 2019 Coronavirus (COVID-19), it has been moved and postponed several times. After the multiple setbacks and rescheduling of the National ID system, President Rodrigo Duterte already had enough.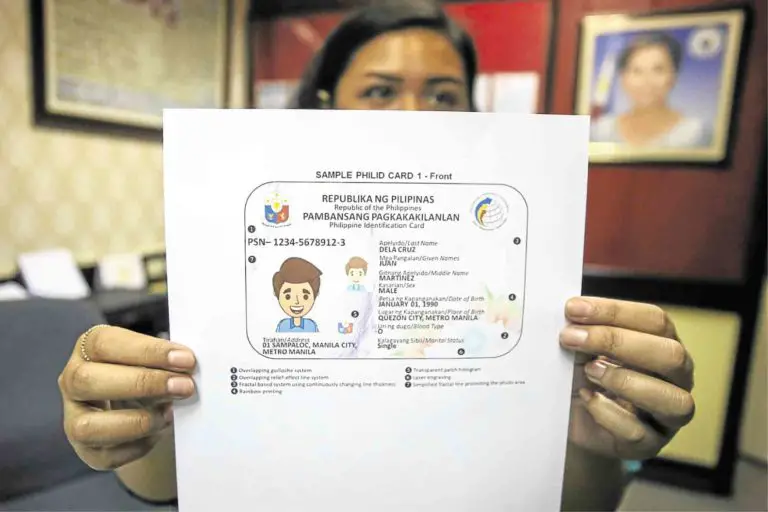 The target date for the mass registration was set to be in the middle of 2020. Unfortunately, it was needed to be postponed due to the virus.
He said that out of the accumulation of P4.506 trillion national budget for the year 2021; there would be a P4.1 billion budget set aside to accelerate the National ID System. In addition to that, he said that this budget would also be the medium or the vessel to help in the cleaning of the 4Ps' registries as well as other programs.
Read: Pag-IBIG's Loan Policies Relaxed to Help Members
To assist in cleaning up the registries of 4Ps and other means-tested programs as well as enable the faster provision of financial subsidies to the poor; a total of PhP 4.1 billion will likewise be allotted to fast track the registration of the Philippine Identification System (PhilSys)."
Other Use for the Funds
In his message to the Congress, he also said that the total national budget would be for the allotment of the Community Based Monitoring. This will be helpful in assisting and helping Local Government Units (LGUs) to develop and improve their residence registries.
Some Php85 million is also allotted to the Community Based Monitoring System to assists LGUs in improving their local residence registries. This will complement the PhilSys in the targeting and the provision of economic and social services at the local level, especially during calamities and disasters."
DSWD Allocation
Another P171.2 billion would be set aside for use of the Department of Social Welfare and Development (DSWD). This will be used to make sure that there are safety capping for the country's dilemmas and mishaps along the way. The P4.506 trillion budget wouldn't be used solely to accelerate the National ID System; it's going to be divided and sliced in multiple ways.
Read: 50,000 Contact Tracers Wanted by the DILG
In case you're not aware, the National ID will be the centralized identification card that our country will recognize. Akin to how the Unified Multi-Purpose ID (UMID) is, it will also contain the information about a particular citizen. It will contain the following information:
PhilSys Number
Full Name
Facial Image
Sex
Date of Birth (DoB)
Blood Type
Residence Address
Read: Russia to Share Their COVID-19 Vaccine to the PH
What do you think of the plans of our President to allot P4.5 billion for the National ID System? Do you think that this is a good move to help out our citizens? Or can the funds be made for a more short-term type of solution?
Source/s: The Philippine Daily Inquirer | GMA Network