Have you ever dreamed of working against the drug industry? Well if you've watched a lot of movies, then you know that there's a significant amount of action involved in being part of the Philippine Drug Enforcement Agency (PDEA). As a matter of fact, they're known to have Intelligence Officers who have a Salary Grade of 11.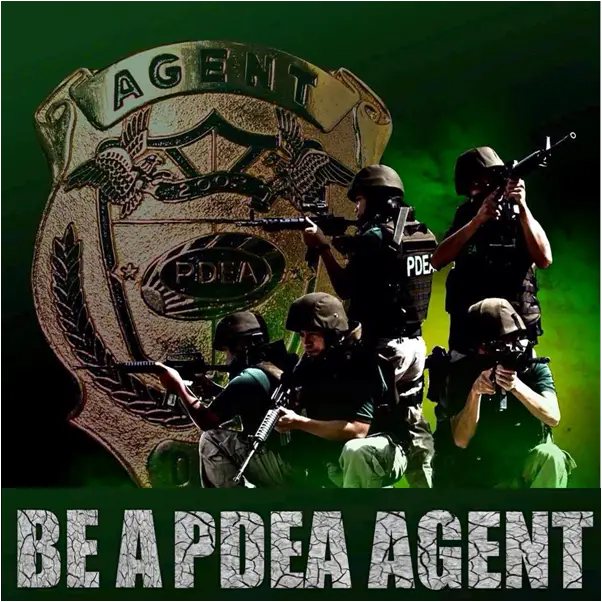 Good news to everyone who has the plans of joining the force because the Philippine Drug Enforcement Agency (PDEA) is actually in dire need of applicants who have certain qualifications to fill the vacant positions for the post Intelligence Officer I.
In this article, we will be giving you everything you need to know in order for you to be successful in applying for the post; if deemed that you are qualified.
Read: Different Job Opportunities from Different Philippine Government Departments
The qualifications for Intelligence Officers (PDEA)
Of course, you will be working hand-in-hand with military authorities in shutting down possession, distribution, and production of illegal drug procedures in the country. So, the agency can expect that the following applicants are:
5'2 (157 centimeters) of height in male and 5'0 or (152 centimeters) of  height in female;
Should be 21 to 35 years of age
Should be a baccalaureate degree holder; and
Eligible for Career Service Second Level Position (CSSLP)

Bar or Board eligibility;
Career Service Professional eligibility; or
Honor Graduate eligibility
Unfortunately, the following strands of eligibility do not apply: Barangay Official eligibility; PNP Entrance eligibility; Penology Officer eligibility; Fire Officer eligibility; and others that are equivalent to a first-level eligibility. 
Now that you know what the requirements are, you can also expect that the agency will be anticipating that all applicants are willing and ready to undergo six (6) months of rigid, intensive, and focused training which can be assigned anywhere in the Philippines.
Read: Want to Join the Philippine Army? Here's What You Need
PDEA documentary requirements
If you are interested to apply for any post in the PDEA department, you have to be prepared in submitting and presenting the following:
Personal Data Sheet (PDS) | CS Form No. 212, Revised the year 2017; should be:

Computerized or encoded; and
Should include active email address/es and active cellphone numbers

Application letter addressing the Director General of the PDEA
Procedure in applying in any PDEA post
Applicants have the option to submit the job application via email, courier service, and/or personal delivery. Yes, these are the options that interested applicants can have if they show any interest in being part of the agency.
For email
Applicants can submit all of the required documentation to [email protected];
For courier service/deliver
Applicants can submit it to this address: PDEA Academy, Camp General Mariano N. Castañeda, Tartaria, Silang, Cavite; and
For personal delivery
Applicants can personally submit and pass what's needed to the nearest PDEA Regional Office or at the PDEA Academy Liaison Office or Clinic; or at the PDEA National Office.
Salary Grade 11
A post of Intelligence Officer I will be part of Salary Grade 11 which is equivalent to P20, 754.00. This is based on the final tranche of the Salary Standardization Law (SSL) of 2015. As of today, PDEA is on the move in asking for an increase of the DEO's wages and compensation.
Read: Modified Base Pay of Military and Uniformed Personnel (MUP) 2019
Application deadline
A message from PDEA says:
PDEA is now accepting new applicants for Drug Enforcement Officer (PDEA Agent). The Deadline of submission will be on April 19, 2019. The Schedules and Venue of the exam will be posted in our Facebook Page PDEA Academy Recruitment as soon as the final schedule is set."
If you are interested in knowing what other posts and positions PDEA is currently looking for, you can proceed in checking their website at https://www.pdea.gov.ph. Alternatively, you can regularly check on their Facebook page at https://www.facebook.com/PDEA-Academy-Recruitment-638780423133773/. 
You can phone the PDEA Academy at 0918 535-4378 for Smart subscribers; 0977 364-1274 for Globe subscribers.
You can now fulfill your dreams of working for a special service type of profession and help serve the country! What are you waiting for? This is your chance; be prepared for extensive training though because according to hearsay, what they do in the academy would really shape and mold a person.