With the plea being effective, our dearest President has let the order out to make the contributions for PhilHealth voluntary. With this,  President Rodrigo Duterte suspends increased PhilHelath premiums for OFWs, too.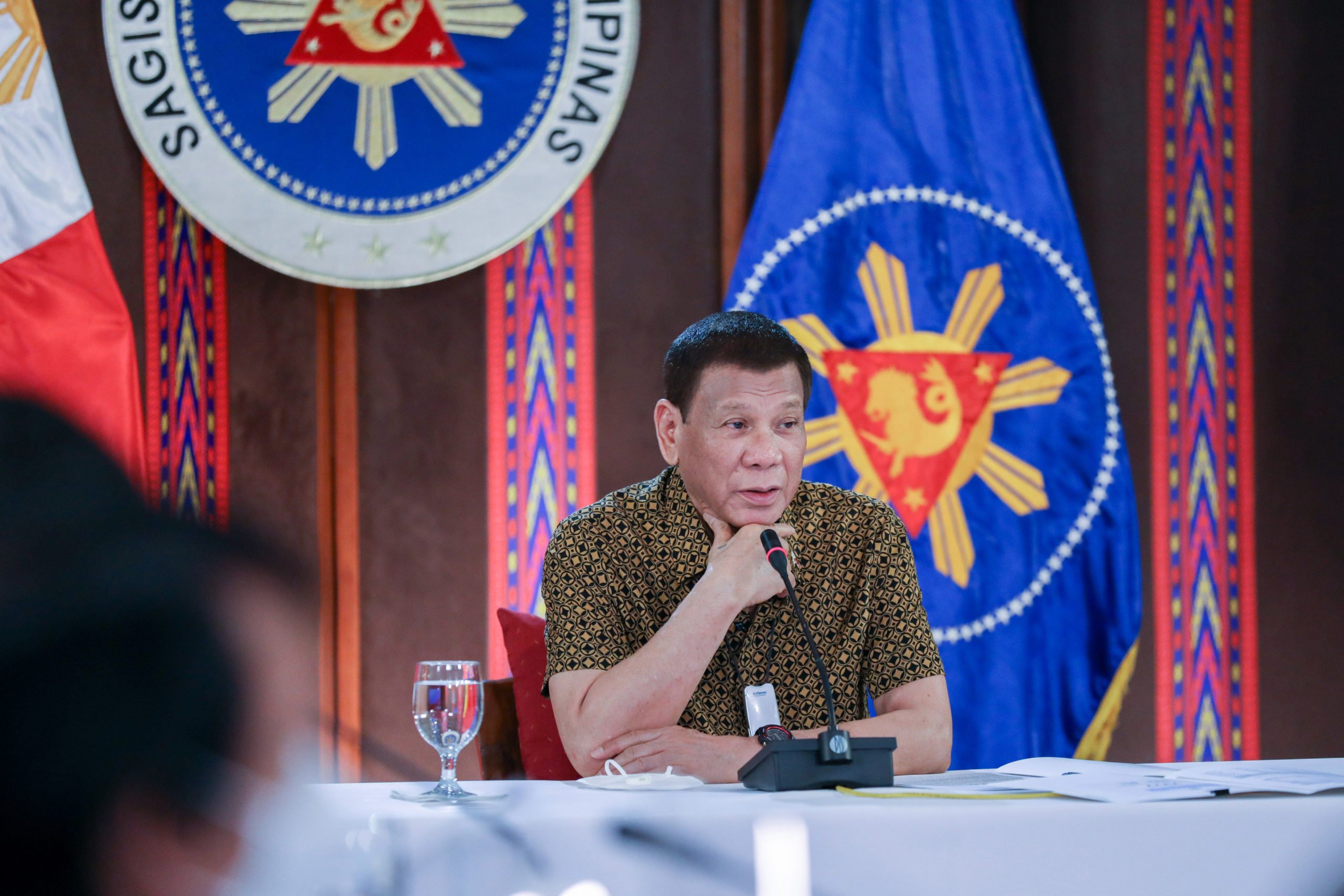 With Presidential Spokesperson Harry Roque announcing that this would be for the betterment of things. In addition to that, Roque said that the President is ordering not just PhilHealth, but to stop and think about the current situation at hand.
Habang meron tayong krisis, ang naging desisyon ng Presidente (ay) huwag na muna tayong magpataw ng karagdagang pahirap sa ating mga OFWs, lalong lalo na sa panahon na napakarami sa kanilang nare-repatriate at nawalan ng trabaho."



Read more here: PhilHealth Premium Hike for OFWs and the Appeal of Workers
In Translation: While we're facing a crisis, the President decided to stop the imposition of additional burdens to our OFWs. This goes especially now because of this current time where a lot of them have been repatriated – and even those who lost their jobs.
Voluntary PhilHealth contributions
Other than the fact that President Duterte suspends increased PhilHealth premiums for OFWs, Roque adds that he also decided to make the contributions voluntary. Meaning, it's going to be up to the member whether or not he or she will contribute.
Furthermore, Roque said that there was a swift action about the contribution hike; people now, especially OFWs and those who have relatives who are OFWs can live in peace.
Iyan naman ay nagkaroon ng mabilisang aksyon ang ating Kalihim ng Kalusugan at sinuspinde nga ang increased collection para sa PhilHealth ."
Read: 5 Million More Families to Receive Cash Assistance From SAP
In Translation: That has been actioned swiftly by the Secretary of the Health Department; in the suspension of the hike in the PhilHealth premiums.
Moreover, Francisco Duque III, said that he, together with lawmakers said that they'll be asking PhilHealth to suspend higher contribution collections. This will help ease their financial troubles and problems in the middle of this pandemic; this'll be what they'll do while they're trying to ask for the centralized decision of stakeholders.
I call for the suspension of Section 10.2.C of the IRR of the UHC Law in light of COVID-19 and its economic impact on OFWs. We will recommend this to Philhealth for their action. Meanwhile, we will reach out again to our stakeholders on this. pic.twitter.com/VudhaLlPCI

— Francisco T. Duque III (@SecDuque) May 4, 2020
OEC issuance
One of the most vital and critical documents that an OFW would need is their Overseas Employment Certificate (OEC). With Duterte suspending the hike, Roque also said that OFWs would not be anymore needed to pay for premiums to get their OECs.
Read: Free COVID-19 Testing; Will be Shouldered by the PhilHealth
Yes – you read it right, the Philippine Overseas Employment Agency (POEA), as well as the Overseas Workers Welfare Administration (OWWA) would not require OFWs who are leaving to pay for PhilHealth premiums.
Why the increase in the contributions?
Many of you might be wondering how PhilHealth came to this. Well, in fact, Dr. Shirley Domingo, PhilHealth Vice President and Spokesperson said that they need funding for the sustainability of goals for the new Universal Health Care (UHC) law. She's saying that they're currently awaiting the communication from the Malacañang on how this shall go down.
Yung [The] sustainability and the achievement of the goals of the Universal Health Care law, syempre [of course] we need funding for that. It will affect the fund. Hinihintay natin ang [we are waiting for] communication from Malacañang on this, ica-clarify natin 'yun –– will it be on the short-term lang during the COVID pandemic, because we have to have some long-term sustainability measures. We have to assess everything."
Read: List of PhilHealth Cash Benefits For A Specific Illness
In a previous article, the details about how this goes down was discussed. In it, the PhilHealth said that they're requiring Overseas Filipino Workers (OFWs) to contribute three (3) percent of their annual salaries; this was from the 2.75 percent rate.
By the year 2021 enters, the rate will increase to 3.5 percent and it'll continue until it reaches the year 2024 which will total five (5) percent.
Flexible repayment period
PhilHealth Corp. President and CEO Ricardo Morales said that they're looking at longer payment times and periods for members. Furthermore, they also are pointing towards the option of helping our countrymen — both locally and those working abroad.
I'm sure hindi pa naman matatapos ito ng [I'm sure that this crisis won't end by] May 30, (so) we are looking at a longer period of the moratorium. In effect, flexible payment period."
Read: Taiwan to Accept More Filipino Workers After the enhanced community quarantine (ECQ)
However, Morales said that the health goals that we have for our country need to be financially supported. With it, he said that their agency is willing to help out in finding other means for this to become effective.
These ambitious health goals must be supported by adequate funding collected through increased premium rates. As an agency of government, sensitive to the welfare and well-being of all Filipinos, PhilHealth commits to continue exploring means to soften and alleviate the impact of premium rate increase, but it cannot change the Law."
Reviewing the UHC Law
So President Duterte suspends increased PhilHealth premiums for OFWs; why does this need to come to this? Many of us may not be aware of it but do you remember what the UHC law is offering?
Read: How to Receive SBWS and other SSS Loan Through PayMaya
When the UHC law was signed, it makes all Filipinos members of the PhilHealth automatically. In turn, this allows them and makes them eligible to get free medical services. Technically, the reason for the higher contributions is for the agency to be able to support the overall count of our countrymen.
As a matter of fact, within the coming years, all contribution premiums should be taken care of quarterly or annually. This became so strict that premiums paid not on time will accrue what the agency calls "monthly compound interest."
Petition to stop the contribution hike
As of writing, the petition that led the people to stop the hike of the contribution rose to about 407,000. If you haven't signed yet, you can do so — access it through the Petition entitled Remove Philhealth Mandatory 3% Premium Payment from OFW's salary.
Senator Christopher "Bong" Go, the President's personal aide, and the Chair of the Health Committee of the Senate, called out to PhilHealth to consider slowing down the higher premium collections. This is to help OFWs with financial burden especially during this time.
In addition to that, he also asked PhilHealth to exempt OFWs under a classification; he asked to exempt those who have been classified as "Overseas Filipinos in Distress."
Read: The Philippine Health Insurance Corporation (PhilHealth) Will Shoulder COVID-19 Patients' Hospital Expenses
Under the same radar, Senator Joel Villanueva said that the Congress is looking into the petition of the OFW community. Though many other Senators immediately slammed the rule, everything needs to be taken into account.
Furthermore, Senator Kiko Pangilinan said that this circular was "ill-timed, as well as insensitive." But what can we do? President Duterte suspends increased PhilHealth premiums for OFWs — it's one step towards justice and righteousness.
What do you think about this decision? Could this fully help OFWs, as well as their families in the long-run? Or do you think the Philippine government needs the financial adjustment to fully support the newly-signed UHC Law?
Source/s: CNN Philippines | The Philippine Star