Everywhere we go, we will see and see maniacs who will do whatever they can to be able to get what they want. May it be a man, a woman, or someone from the LGBT community, catcalling or rudeness to a different person was never right. The Safe Spaces Act or Safe Spaces Bill, is the act that would protect anyone from being harassed either publicly or privately.
Last January, the House of Representatives OK-ed this bill and it's up to the highest government whether or not they will be signing this bill into law or not.
This specific measure looks to penalize and punish acts of maliciousness in both public and private places. If you think that women are the only victims of this, think again. More so, under this specific measure, men, women, and members of the LGBT community are being protected – basically, everyone is protected and secured by this specific act.
Read: Anti-Profanity Ordinance, Successfully Passed in Baguio
What things won't be allowed under this act?
In the documentation, there were certain things that will be observed in both public and private places. Let's first start with the things people can no longer do in public places once this act becomes law.
Catcalling
Maliciously and rudely addressing strangers. This includes whistling, inappropriate and malicious greeting, unwanted invitations, and the like.
Cursing in public
In addition to catcalling, cursing to strangers will not be allowed as well. Say, for example, someone passes by and you immediately swear to him or to her, you can be reprimanded when this specific act becomes law.
Inappropriate touching
Or more commonly known as hipo, touching someone in any part of their bodies can lead you to be reprimanded without warning when this bill gets signed into law by our high governments.
Gazing/Inappropriate staring
When someone catches you maliciously and inappropriately gazing/staring at them, that is also subject to the rule and law that is about to set place in the rule books of our country.
Rude and malicious gestures
Even if it's a joke – say, for example the victim gets scared. Once the other party performs different jokes and malicious gestures, that party would be arrested and questioned by the government policemen to ensure that you are safe and sound.
To add to this, the inappropriate display of private parts and genitals would also be a big factor in this specific law.
Other than these things, which mostly are done in a public place, there are also things that the act touches in accordance to respect to the society.
LGBT/Gender discrimination
If you get caught being rude or embarrassing people (who can be of different genders), you will also be looked at someone who is disobeying the law. So, train yourself to keep the comments just to yourselves guys because you might not know that you might be deemed as the "black sheep of the law".
Read: Baguio City Prohibits PDA in Parks
Which are the places where these things are not allowed anymore?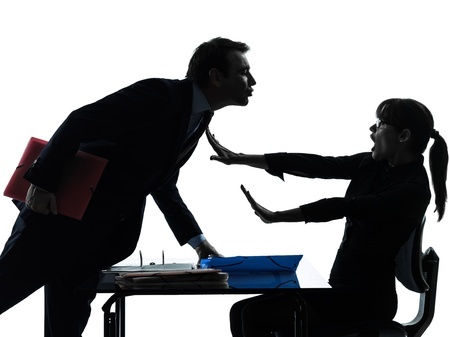 Now, I am not sure why but shouldn't this process be standard and not just contained at specific locations, right? However, as per the news, the following would be the public places where any of what we mentioned above is not allowed.
Nevertheless, these are the locations where these won't be allowed anymore and if you get caught, you will face appropriate legal actions:
Malls
Government buildings
Parks
Schools
Road/Road side
Market/Wet and Dry Markets/Groceries
Transport Terminals
Public Utility Vehicles (PUVs)
Public Utility Jeepneys (PUJs)
Social media harassment
This is not only the thing we need to know, however. Because as per Representative Bernadette Herrera-Dy, one of the minds of this and the Chairperson of the House Committee on Women and Gender, some people like to take it to the next level – social media.
Above, we told you that it's not just about catcalling in public places, and such. It is also about posting or embarrassing people publicly without the consent of the subject. And, it's not just about embarrassing them; this act also tackles when people like to dig for photos and create memes?
Well, if there is no consent to perform it, why not? However, to be able to use it against a certain person and degrade them in any way, it goes against the act too. Commenting or degrading a person by embarrassing them over the Internet is as bad as physically doing it.
What can I do when I encounter any of these scenarios? Where can I report it?
In the event that you see or you yourself encounter these types of harassment, you can directly contact any anti-sexual officers that will be placed by the Philippine National Police (PNP).
These groups will be responsible for anything that will revolve around the idea of harassment and in not abiding to the bill if it gets signed into law.
What punishments or types of penalization will the guilty be pleaded to?
According to UNTV, people who will be caught not abiding by this law can face imprisonment from one (1) day to a maximum of six (6) years with a fine of P1,000.00 to P100,000.00. The amount and the length will depend on the weight of the violation.
Read: Investment Scams Online You Need to Watch Out For
When this successfully becomes a law, schools, offices, and other institutions should be prepared to be liable in the event that the harassment or the incident took place in their vicinity.
For example, if a person in a specific working environment fiddles with a person's hair and that person had a violent reaction toward it. When the person reports the incident to the anti-sexual officer and the officer deems the report to be heavy and legitimate, they will then ask the person where it happened.
Let's say it happened inside the premises of the offices, then the offices should be liable to the occurrence and should be responsible in taking appropriate measures in fixing the issue.
Last year, a bill under the same motif was submitted; this bill, however, only talked about banning catcalling in Manila, where catcalling and verbal and physical abuse was abundant in the country.
Read: Filipinas Can Now be Carefree Because Catcalling is Banned in Manila
Now, this measure looks to expand the Philippines' Anti-Sexual Harassment Act of 1995 which will cover the harassment between peers or a superior to a subordinate, a teacher to a student, a trainer to a trainee, and so on.
What do you think about the Safe Spaces Bill? Would this be effective in protecting the rights of women and the rights of every Filipino here in our country? Can this be sufficient in maintaining peace, orderliness, and equity among all types of people?