One of the main things our country is known for would be the infamous traffic and the frequent rage road incidents that happen all throughout national roads and major highways; there are even news about all of these happening in secondary and tertiary roads. This sparked an issue about requiring installation of security cameras and GPS on PUVs.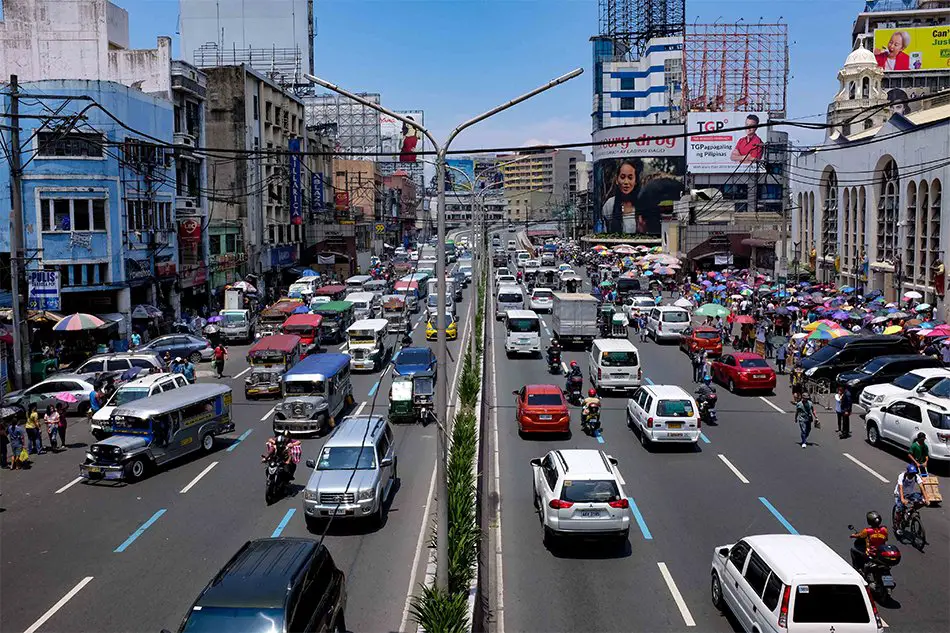 Nowadays, solving big and eventful crimes and road rages are solely supported by installed public cameras that are located in streets. Just like how people want it to happen, strong and concrete evidence can be seen from footage of what had transpired.
Read: Tricycles Are Now Prohibited From National Roads
To ensure the safety of the riding public, a lawmaker, who is a solid supporter of the mandatory installation of security cameras and GPS; and even closed-circuit television (CCTV) devices on all types of vehicles as a standard safety equipment filed a bill that would require all private vehicles to have these devices.
Safety of the Public
According to House Bill no. 3341 or also known as the "Public Transport Safety Act of 2019" filed by Bagong Henerasyon Representative Bernadette Herrera said that all PUVs, Transport Network Vehicle Services (TNVS), and other types of public transport vehicles will be required of the installation of security cameras and GPS devices before they are allowed to operate on the road.
As stated in the bill, the footage from these mandated devices will remain absolutely secured and confidential from unauthorized viewing, distribution, publication, and personal documentation that will be made outside investigation of certain cases.
Read: The Metropolitan Manila Development Authority (MMDA) Looks to Prohibit Motorcycle Taxis on Major Roads
In her explanatory note, Herrera said that there are a lot of incidents that are happening that involved Public Utility Vehicles (PUVs). What's bad about it is that no footage of the crime or the scene was recorded.
Almost daily, we hear of various cases of theft and violent robberies in jeeps, buses and taxis alike. Other incidents involving rape and murder of innocent riders, sexual harassment and sexual assault."
In addition to that, the proposed bill would also require public transport vehicles to keep an archive of footage from their cameras for 30 days, together with the mandatory installation of security cameras systems. This can heighten a lot of security loopholes we currently have because everything will have tracks.
Read: A Budget of P176 Million Allotted to Expand and Improve Pasig's Ferry System
Importance of the installation of security cameras and GPS on PUVs
The lawmaker said that requiring installation of security cameras and GPS on PUVs is vitally important to impose and to guarantee better measures and standards to make ensure the safety and the overall security of public commuters. Moreover, this can also allow the improvement existing laws for public transport vehicles with regard to their security and protection.
What are the penalties if vehicles are caught violating the act?
Regarding the penalties of people who would be caught violating the act, it would be different for each disobeyed rule.
Read: The Supreme Court (SC) Dismisses Petitions Against Provincial Bus Ban Along EDSA
For GPS Devices
Should the bill transfigure into law, the penalties in this bill, should the law catch people who failed to install GPS devices in their vehicles will be reprimanded and will be fined accordingly:
P5, 000 for the first offense;
P10, 000 for the second offense,
P15, 000 and suspension of driver's license for 15 days for the third offense
For Security Cameras
If the owner of the unit only installed one (1) camera in his or her vehicle, the driver shall be punished with a fine of:
Read: Officials Who Earn at Least P100k a Month Should Ride Public Transport as per Lawmaker
P15, 000 for the first offense
P30, 000 for the second offense and the suspension of the driver's license for a total of 60 days
Should they find out that there are no installed devices, the driver will be fined a staggering P50, 000 and will have his or her driver's license suspended for 90 days
Failed, Broken, or Faulty Cameras and Devices
If anyone will install tampered with, faulty, or defective devices, the motorist or the driver will be fined:
P20, 000 for the first offense
P40, 000 for the second offense as well as the suspension of his or her driver's license for up to 30 days
Read: 17-Year-Olds Are Allowed to Get Non-Professional Driver's License
Not following this new bill, should it be signed into law can curb a great amount of cash from the drivers and the vehicle owners. So, a simple act of having an installation of security cameras and GPS devices won't just be something that would make you "follow the law," it's also going to be for your own sake.
What do you think about this new bill? Could this help in the lessening of the crimes and unpleasant instances that happen on public roads and vehicles?
Source: Wheels PH