The cornerstone of any functioning democracy is the ability of its citizens to participate in the electoral process. In the Philippines, this means casting their votes during elections for their chosen candidates.
To ensure that citizens can exercise this fundamental right, it is crucial for the Commission on Elections (COMELEC) to provide accessible and accurate information on polling places.
In the lead-up to the October 30, 2023, Barangay and Sangguniang Kabataan Elections, COMELEC has once again launched its online Precinct Finder, a valuable tool that helps voters easily locate their assigned polling places.
The Importance of an Accessible Precinct Finder
The accessibility of information about polling places is paramount in promoting inclusivity and participation in the electoral process. When voters can easily find their designated precincts, they are more likely to engage in the democratic process.
The COMELEC Precinct Finder is a web-based tool that simplifies this process and contributes to a more informed electorate. By offering a digital solution, COMELEC enhances voter convenience, ensuring that voters do not encounter unnecessary obstacles that might deter them from casting their ballots.
Key Features of the COMELEC Precinct Finder
The COMELEC Precinct Finder is an online platform that offers several key features to facilitate a smoother voting experience for Filipinos:
User-Friendly Interface: The platform is designed to be user-friendly, making it accessible to a wide range of individuals, regardless of their technical expertise.
Easy Search: Users can input their voter ID number or their personal details, such as their name and birthdate, to retrieve their polling place information.
Precise Location Information: The system provides not only the location of the polling place but also detailed instructions and a map to ensure that voters can easily locate it.
Mobile Compatibility: In a world where smartphones are ubiquitous, the COMELEC Precinct Finder is mobile-responsive, ensuring that voters can access the information they need on their smartphones.
Multilingual Support: The platform caters to a diverse population by offering multilingual support, including English and Filipino, making it accessible to a broader audience.
Promoting Voter Turnout and Engagement
The COMELEC Precinct Finder plays a pivotal role in promoting voter turnout and engagement for several reasons:
Reducing Voter Disenfranchisement: By simplifying the process of finding polling places, the Precinct Finder reduces the likelihood of voter disenfranchisement due to confusion or lack of information.
Enhancing Voter Confidence: Access to clear and accurate information fosters trust in the electoral process, encouraging citizens to exercise their right to vote.
Encouraging Early Preparation: Voters can use the Precinct Finder well in advance of the election date, allowing them to prepare and plan for Election Day.
Saving Time and Resources: An online tool like this eliminates the need for voters to physically visit election offices, saving time and resources for both voters and election officials.
Reducing Waiting Times: When voters know where to go, polling places are less crowded, reducing waiting times and congestion, thus making the voting process more efficient.
In preparation for the upcoming October 30, 2023, Barangay and Sangguniang Kabataan Elections in the Philippines, the return of the COMELEC Precinct Finder is a welcome development. It represents a valuable tool in the arsenal of efforts to promote inclusivity, convenience, and transparency in the electoral process.
Ensuring that every eligible voter can access accurate information about their polling place is essential for a thriving democracy. The COMELEC Precinct Finder serves as a model for the effective use of technology in enhancing civic participation and should be celebrated as a cornerstone of the Philippines' democratic process. It empowers citizens to be active participants in shaping the future of their communities and their nation.
STEP BY STEP TUTORIAL ON HOW TO USE THE ONLINE PRECINCT FINDER.
STEP 1: Access this LINK https://precinctfinder.comelec.gov.ph/voter_precinct or scan this QR code.
STEP 2: A disclaimer will appear. Click "Continue".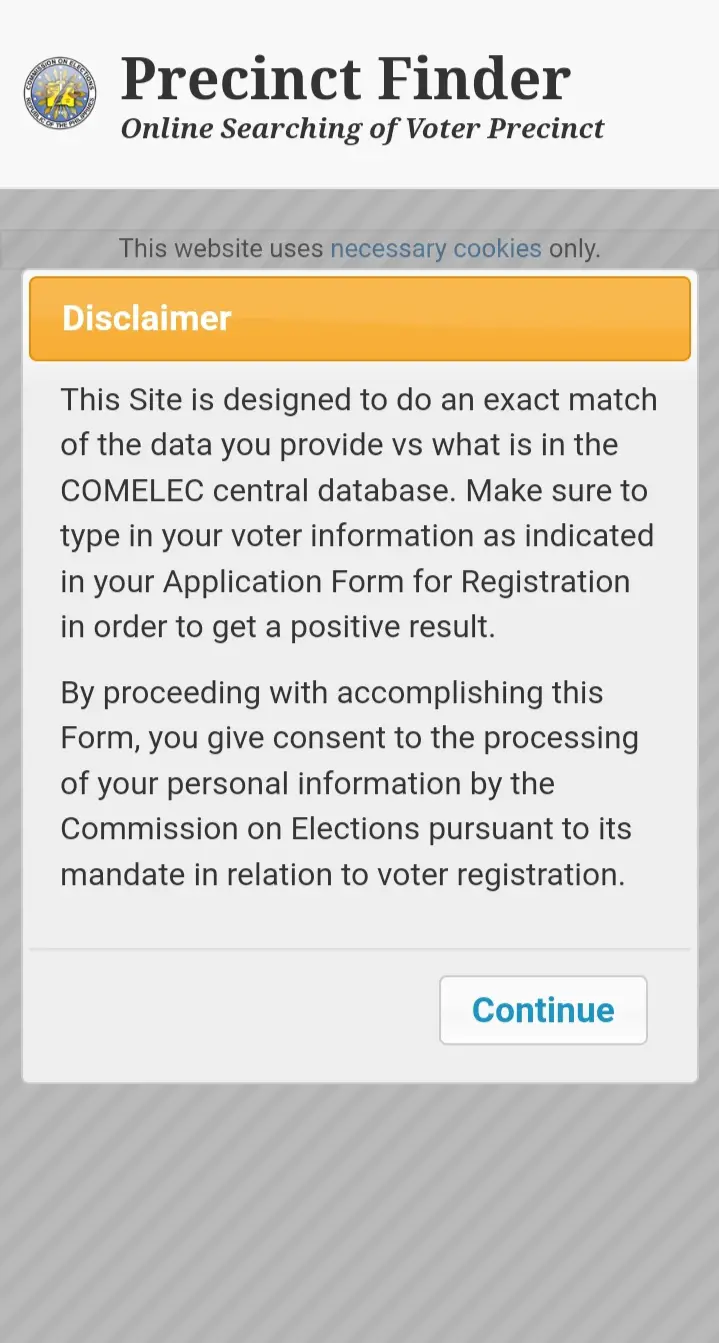 STEP 3: Provide your personal information such as your first name, middle name, last name, date of birth, place of registration, and then tick the Captcha.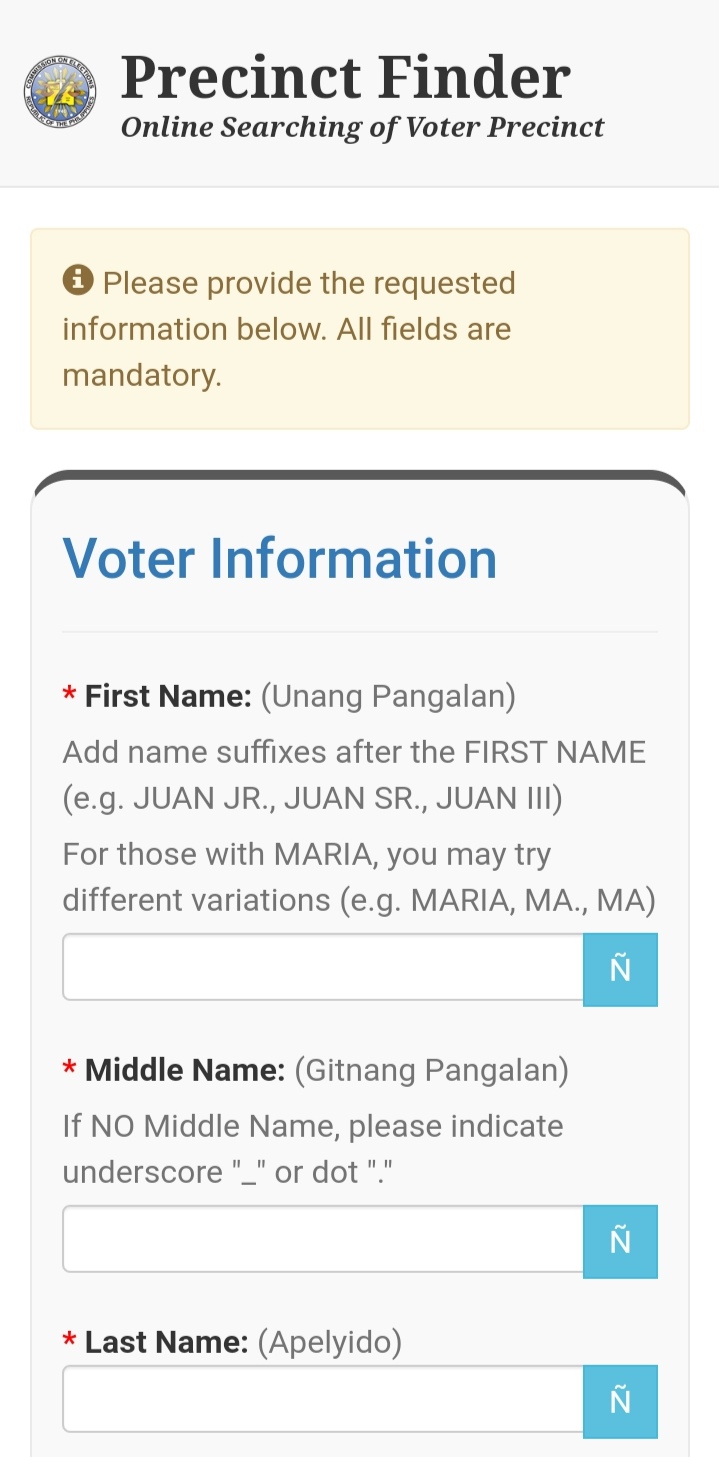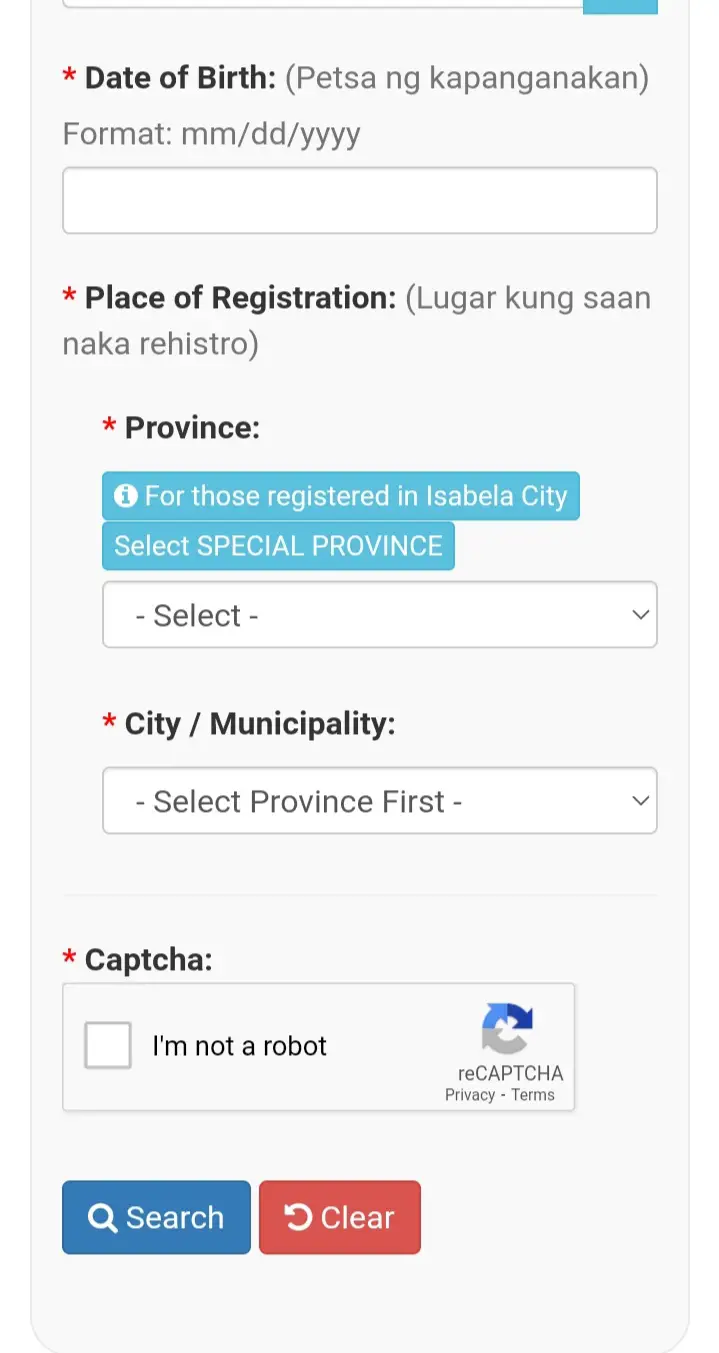 STEP 5: A confirmation will appear. Click "Proceed".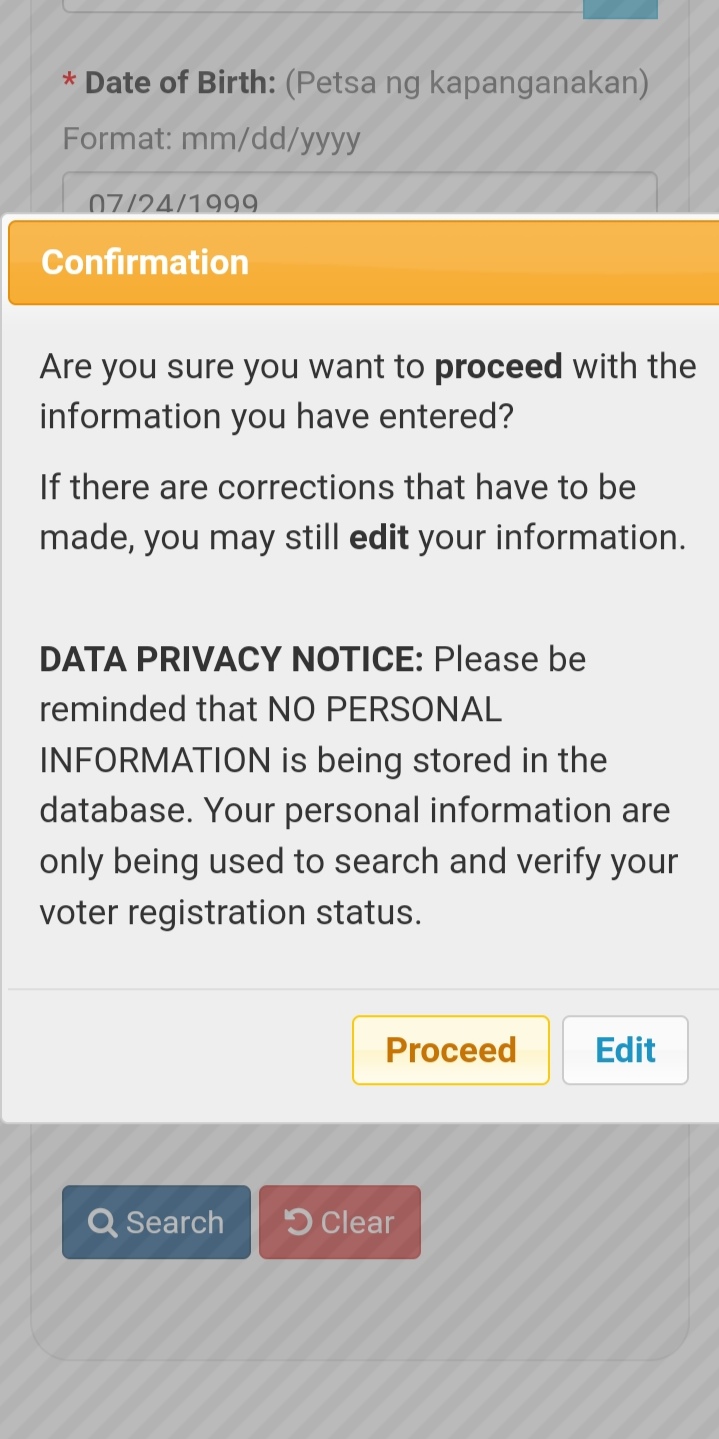 STEP 6: All your Polling Information will appear as well as whether your status as a voter is active or not.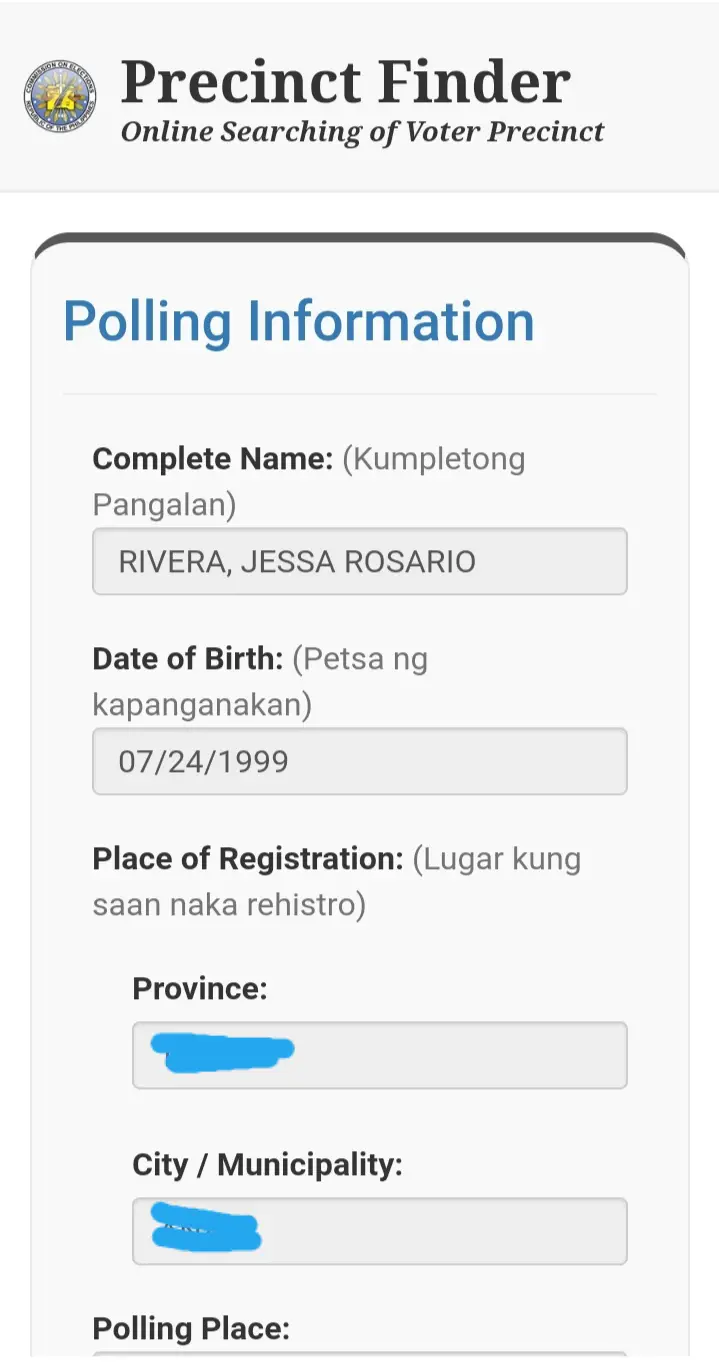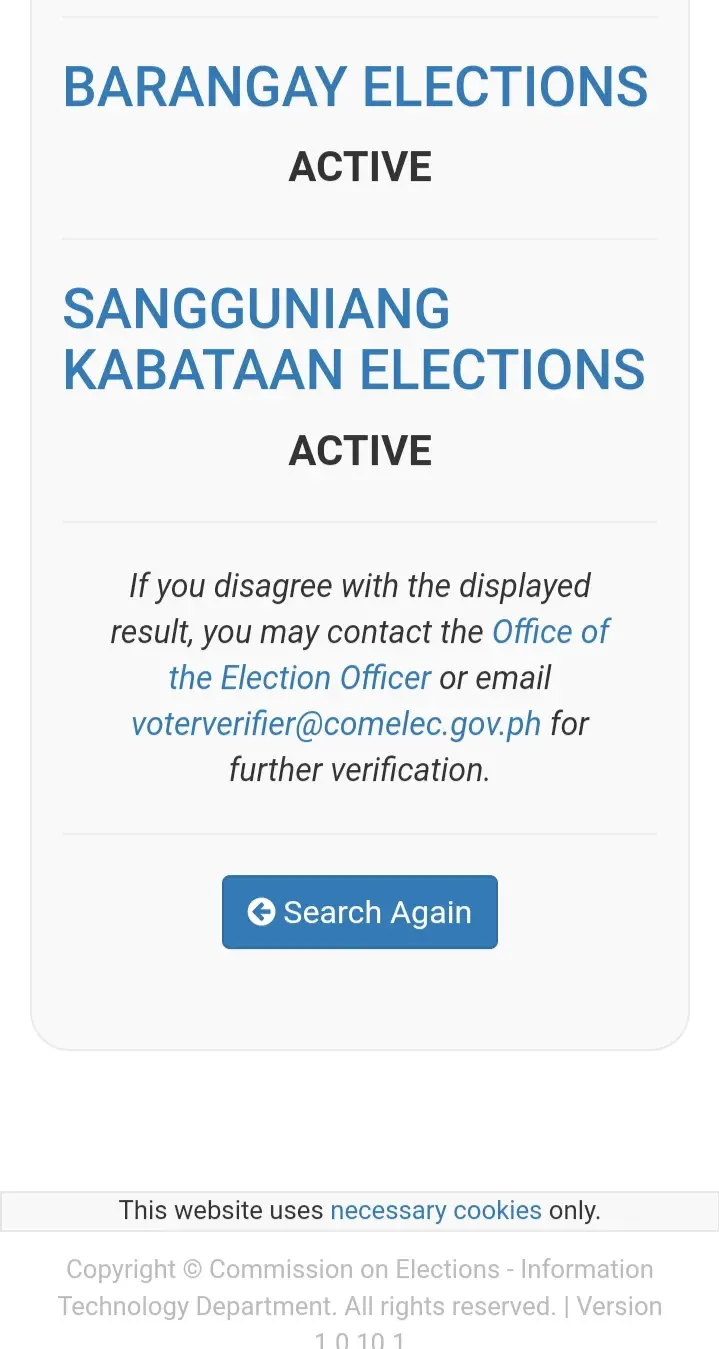 Source: COMELEC
Disclaimer: All of our articles are for informational purposes only. We are not directly related to the entities being featured. The source/s are indicated at the end of every article so you can further check the legitimacy of our posts.