Have you always wanted to study abroad? Do you dream of experiencing the education system in the West that you're looking for ways how you can?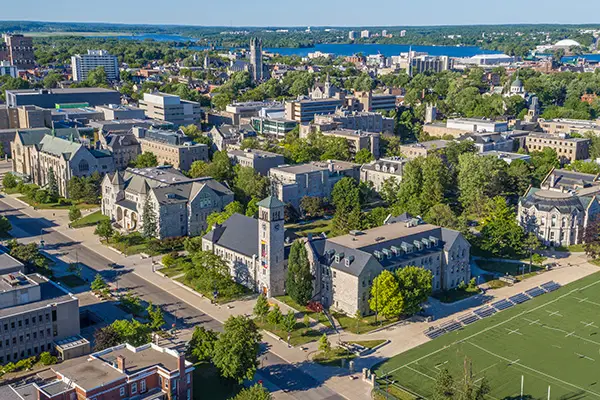 Well – say no more! Just recently, Canada has opened up its doors for scholars; they're now offering 5k scholarships to Canada!
Why Canada?
Canada is a big and wealthy country so given the opportunity, it's definitely worth giving it a shot. As long as you'll be applying for Undergraduate, Master's and Ph.D. degree programs on any academic field, you'll be qualified.
Read: Virtual Job Fair Program Launched by Department of Tourism (DOT) Open to Over 10K Displaced Tourism Employees
The scholarship is also fully funded so allowance would be given as well besides tuition. On top of that, once you graduate from any university, you can get a Post Study Work (PSW) and apply for a work permit so you can continue your career in Canada.
The 5k scholarships to Canada allow all people from different nationalities to apply.
There are many universities available to go for. Mostly all universities in Canada is listed in the Top National Universities in the world.
Below, we listed some of the universities that we highly recommend you look into.
Read: The International Cadetship Program US Coast Guard is Now Open! Apply Now!
Queen's University in Ontario
One of the reasons why this is the first one we suggest is because the university doesn't require you to achieve or pass the IELTS or TOEFL because of the current pandemic.
If you aren't aware, both are international standardised test of English proficiency for those who are not native for the English language
All academic fields on undergraduate, masters and Ph. D degrees are available for the scholarship program. They say that it's a bit hard to be admitted, but it's still possible.
Deadline of Application
The deadline of the application would be on or before November 15th, 2020. So, you have to make sure that you've compiled all the documentary requirements needed.
Read: About 4,000 Available Jobs for Displaced OFWs
Requirements for Interested Scholars
In case you're looking for the requirements, you can visit and access the university's website at https://www.queensu.ca/apply/international. There, you'll see the list of requirements for you to be eligible for a slot out of the 5K scholarships they're offering.
The University of Toronto
Akin to the scholarship offered by the Queen's University, they neither require the IELTS nor TOEFL Language Certifications. However, it's worth noting that they're offering only undergraduate and graduate degree programs.
Did you know that the University is considered as rank 1 in Canada and 18th in World Universities Ranking? Yes, studying at the University of Toronto can give you a privilege – a privilege when it comes to studying in one of the best and the most notable schools in the world.
Read: Five (5) Hospitals to Test the Vaccine for COVID-19
Deadline of Application
The deadline of the application would be on or before January 15th, 2021. What this means is that you need to make sure you submit everything before that date. We take it, at least a week before the given deadline.
Requirements for Interested Scholars
For further information about the requirements, you can visit their website at https://future.utoronto.ca/finances/scholarships/. You will find everything you need about the requirements there.
University of Saskatchewan
Last but definitely not the least us the University of Saskatchewan. They're ranked 13 out of 18 in Canada. Furthermore, the University is offering academic subjects for both the undergraduate and graduate degrees.
Read: Children Without COVID-19 Symptoms Might be Spreading it, as Study Suggests
The best part about that is they're offering a full scholarship! You don't have to worry about any expenses if you successfully pass.
Deadline of Application
To tell you, the deadline for all applications would be on or before December 1st, 2020. All documentary requirements shall be passed and fulfilled on or before this date to guarantee your slot in the scholarship.
Requirements for Interested Scholars
Should you be interested in getting a slot of the 5k scholarships, you can view further information by visiting their website at https://admissions.usask.ca/requirements/deadlines.php.
Other Universities
Of course, they wouldn't be needing 5k scholars and students out of those schools only. As a matter of fact, other universities we suggest you look at include The University of Alberta and Université de Montréal. Both of these are also well-known and well-grounded universities which offer full scholarships internationally.
Read: The PCSO is Hiring: They're Looking for Administrative Positions
So, is your heart really into studying abroad? Would you like to take advantage of the 5k scholarships to Canada? The country is big and it's full of endless possibilities – you might want to consider that, too!
Don't hesitate if you know you can pass – grab the opportunity and become a scholar in any of the schools available!
Source: Opportunity Desk