If there's one thing that we learned from the pandemic, it's that our jobs are priceless. Without it, it's going to be difficult, or rather impossible to live.
The COVID-19 pandemic  caused many people to join the unemployment league. One of those industries that have been affected the most is the the tourism industry. But despite all the bad things happening, a door opened up; and a global service company here in the Philippines has opened up jobs for 10K  displaced and repatriated tourism employees.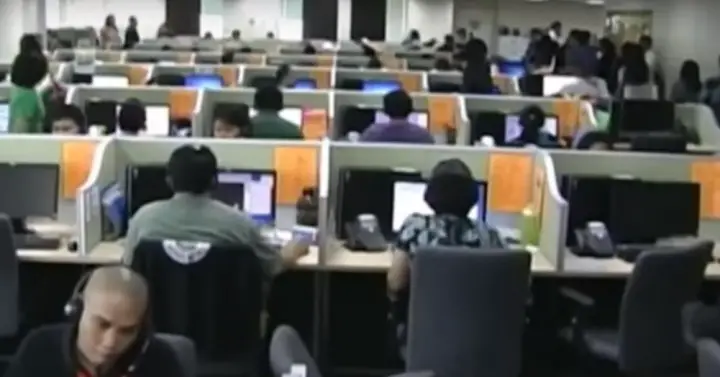 A few weeks back, the Department of Tourism (DOT)  launched a job fair program that will can be done through several online platforms. This virtual job fair program will be able to accommodate all tourism workers who have been displaced.
Read: About 4,000 Available Jobs for Displaced Overseas Filipino Workers (OFWs) 
This was in partnership with Concentrix Philippines;  a BPO company that specializes in technology-based business and customer service, and they aim to prioritize those who were laid off in the tourism industry.
Timely Blessing For Tourism Workers
Tourism Secretary Bernadette Romulo said that they're happy for his opportunity. Moreover, she said that the Tourism Department if taking it seriously.
The DOT is taking this as a timely blessing for affected tourism workers."
This would not just provide legal job opportunities to workers; it can help when it comes to their peers and their circules finding jobs, too.
Read: Guam Job Opportunities For OFWs Who Lost Their Jobs
What is Concentrix?
Concentrix is a well-known company here in the Philippines; they're known as one of the best in outsourcing, and that's primarily the reason why they also operate in 40 other countries and they specialize in the field of customer service in many industries.
The vice president of Concentrix PH, Amit Jagga, said that the 30% of their global stocks are invested here in our country, thus they find it important to create more job opportunities here. In addition to that, Jagga said that they know how important it is for our countrymen to secure jobs.
What we want to do is to create partnerships which are actually beneficial to the company to grow the business in the Philippines. In these trying times, we want to help our fellow Filipinos who need support because a lot of displacement happened due to the pandemic."
Read: The Metro Manila Subway Project to Provide About 60K Jobs to Filipinos
This is definitely good news as the partnership between the DOT and Concentrix opened up jobs of around 10K displaced tourism employees. Not just that, there's more! On top of that, they will be able to make use of the skills they have earned over the years of working in the industry.
The head of Concentrix and our Tourism Chief believe that the skills of these workers would be beneficial to both industries and that they will learn new skills as well once they enter the BPO industry considering that they will be able to improve their communication skills.
What Jobs are Available?
Concentrix is a BPO company – is it the type of company often misjudged by people. So would the job posts be all about cal centers?
Most job openings are concentrated on Customer Service Representative (CSR) roles; but there are also other positions available. On a day to day task, you will be assisting customer of different companies and resolve their inquiries.
People in the tourism industry would definitely find this an easy task since they have good communication skills and have been exposed to a "people oriented" culture.
Read: Staycations to be Allowed in Areas Under GCQ
In terms of contract, those applying can get a short-term arrangement from two to six month, but can also opt in to settle permanently in case they want to.
No mention of which jobs are to be available – stay tuned! It is, anyway, a virtual job fair program, designed to help applications to have faster turn-time.
Home Training
Training would be virtual thru work from home setups, and if physical activities are needed, it would be done through micro sites of Concentrix. Training is expected to last from 3 to 7 weeks, and will tackle product specifics and traits needed for the role.
Lara Sta. Maria, the Senior Director for Training and Quality of Concentrix, said that they will do what they can to move education in our country closer to each other.
Read: [UPDATED] COA Job Hiring: Over 1,400 Vacant Jobs Available
We will provide everything from equipment setup, we will send them the PCs (personal computers), the headsets, the webcams, so the physical and logistical setup is cared for by the organization."
Aside from this partnership, the DOT is also exploring more partners aside from the BPO industry to open up more doors for those unemployed. But for the meantime, they guarantee that this partnership would open up jobs for 10000 displaced tourism employees at the minimum.
If you want to check the schedule of the virtual job fair, you can visit their website here! What do you think about the virtual job fair program? Is it timely enough?