The country has been visited by quite a few foreigners in the past months. Because of the newly-cleansed Boracay, many foreigners were eager to visit our wonderful country. This is why the Department of Tourism (DOT) is aiming to improve the travel experience of both locals and foreigners to the country; they did this by launching the newest tourism website: https://www.Philippines.travel.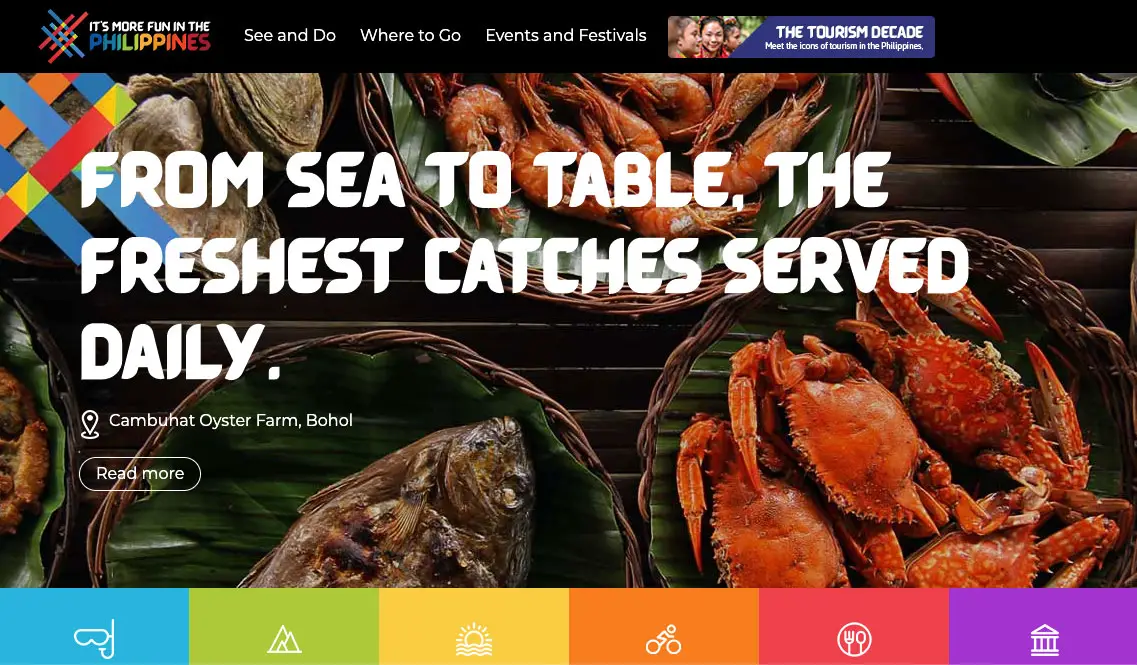 No other way can our country be promoted and admired by what the DOT has done. As a matter of fact, this new website is considered to be the website of the DOT. Not just that, this website is also famous for its feature to allow direct booking of flights and travel packages.
Read: You Can Travel Manila to Cavite in 45 Minutes by the Year 2022
More tourists are visiting the country
The DOT would not have improved their website if it weren't for the increased number of foreign visitors in the country.
Looking at the data gathered and prepared by the Tourism Department, it's quite evident that the number of foreign tourists skyrocketed within the past months.
If you were to look at the data coming from the DOT's official website, you will see that people from all over the globe are flying over to the country exponentially.
Better service to tourists
The DOT is ending the year with a bang by developing a brand-new one-of-a-kind one-stop-shop website under the new domain www.philippines.travel.
Read: Want a Faster Travel From Baguio to La Union?
Bernadette Romulo-Puyat, DOT Secretary, said that they made the website as a one-stop-shop website for everyone's travel needs. Not only would it provide significant information about our tourist destinations, but it's also a site where people can book tours and packages!
Our new tourism website, philippines.travel, is a one-stop shop for all your travel needs which includes information on our beautiful destinations to help you plan and book your next trip.We have made the website very inclusive as we recognize the value of our private sector's involvement and support in this. This is one of many efforts we are doing to encourage tourist establishments to go through our accreditation process in order to provide better service to our tourists."
Read: Foldable Umbrellas Are Now Allowed in Carry-On Baggage in Flights
As of this very moment, the website is still young; it's still in its beta testing phase. But once it's ready-for-use by the public, tourists, both local and foreigners, will get a chance to experience its unique functions and features.
What unique functions and features does the new website offer?
The DOT has made this website not just for visual purposes. In fact, this website is quite interactive because tourists will get a chance to do a ton of stuff on the website.
Upon opening the website, in its testing stages, you are given three (3) options:
Read: DOT and PNP Sign MOU For Safer and Better Tourism
See and Do
Where to Go
Events and Festivals
As of the moment, no quick functions to book packages and tours are available yet. The website is just a plain informative website which will open what our country has, internationally.
The last two (2) main categories of the site are quite self-explanatory; the See And Do tab, however, is categorized into six (6) sub-sections namely:
Events and Culture
Food and Hospitality
Sun and Beach
Dive
Nature
Adventure
We're guessing that this is where the direct booking of tours will be coming from and we sure hope that it gets functional any time soon.
Read: Ninoy Aquino International Airport (NAIA) Upgrade to Start in Early 2020
Howard Lance Uyking, Assistant Secretary of the Department of Tourism, said that the new website will be of aid in connecting tourists, the business sector, as well as local stakeholders in a more friendly and interactive manner.
We are bringing to both foreign and local travelers our 7,641 islands at the tip of their fingers and it starts with a mission to integrate our beautiful destinations, the fun activities, and all the products that our wonderful country can offer through the aid of the internet."
Guide to the Philippines Partnership
Uyking said that they partnered up with the Guide to the Philippines travel booking platform who offers hundreds of popular and captivating packages and experiences in destinations that are yet to be famous.
Speaking of improving and enhancing the current website, Assistant Secretary Uyking said that the future of this very website would focus more on better visuals, language translations, and enhanced and adaptable graphics designed for choosing tourist spots in the country.
Read: President Rodrigo Duterte Approves Law Adding 4 New Tourist Destinations in the Philippines
What you can expect from future phases will be more enhanced graphics, visuals, content, and of course language translation options for various nationals…We will start with our top source markets. The DOT is geared towards improving our visitor's travel experience and at the same time, we want to maximize resources to support our stakeholders in the private sector by connecting them into one place for commerce and interaction."
Are you a traveler? Have you always dreamed of traveling to the Philippines? If so, then the Philippines.Travel website is the perfect website for you!
It's still in its testing phases but when it gets done, it'll be one of the websites that you will surely be frequenting.
Source/s: Manila Bulletin News | Town & Country