Updates: October 18, 2022
President Ferdinand Marcos Jr. has declared October 31, 2022, as a special non-working holiday.This was announced by Office of the Press Secretary officer-in-charge Cheloy Garafil
With the Halloween festival opening in almost every corner of the world, the November holidays are to come too. It's difficult to think about which of the major dates are holidays and which are not. But don't worry, we're here to tell and answer you guys on the questions you have about the upcoming "holidays."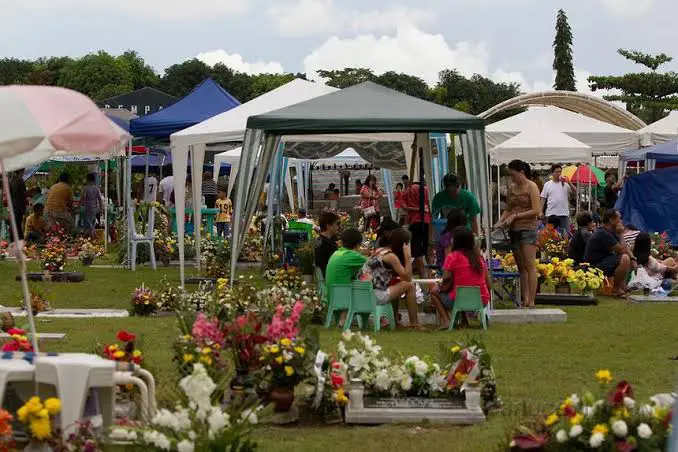 Limited holidays
As "unfun" as it seems, Albay Solon Salceda looks to limit the number of holidays here in the country. He said that he is for the productivity of the country and to further improve and enhance its economic standing.
As per the bill, holidays will be limited to around fifteen (15) holidays per the calendar year because that's what the ASEAN standard is.
Read: Bill That Would Limit Holidays For Overall Productivity
November 1 as a holiday
Through President Rodrigo Duterte's Proclamation No. 555, the different dates and holidays were discussed. In this context, he declared November 1st, All Saints' Day, to be a special non-working holiday.
This year, November 1st would fall on a Friday, and therefore, everyone can sense a long weekend—unless of course, employees want an extra 30 percent on their pay for the day.
Read: Makati Lawmaker Files a Bill That Would Grant a 5-Day Leave For Mental Health Wellness For All Employees
How about the day before? Is October 31 a non-working holiday?
For most people, this might be a sad thing, but October 31, Thursday, has not been declared either a national or a special non-working holiday. However, President Rodrigo Duterte has tricks up his sleeve and declared November the 2nd, Saturday, to be an additional special non-working holiday.
Would this be permanent?
The good thing about this is that this can change in the years to come. In the past years, additional holidays were added and have been declared a few weeks when the date is about to come.
Read: Tired of Waiting For Cancellation or Suspension of Classes? You Should Not, Here's Why…
Taking it from last year, the Malacañang Palace did not declare October 31st as a special non-working holiday. Furthermore, the only holiday listed other than the 1st of November was the 2nd of November.
How can this affect work?
Since the Philippine government did not declare the 31st to be a special non-working day, they said that on the 2nd of November (Saturday) it would be up to the management or owners of businesses and private companies if they would be giving their employees a day off.
Furthermore, they said that should they require work on that specific date, they should prepare to pay an additional 30 percent.
Read: Official List: 2019 Philippine Holidays Out Now
Work suspension on all government employees
To add to this, the Malacañang Palace suspended all the work of the public sector on the afternoon of the said date. They said that this is for the employees to be able to travel safely and efficiently to their provinces or destinations for the celebration of the All Saint's Day.
As per reports, establishments and provinces expect a high volume of people to visit their loved ones in cemeteries on the said date.
That being said, public sector employees really have a higher hand in this because they're given special privileges for them to be able to go home to their families and loved ones on the 31st.
Read: Want a Faster Travel From Baguio to La Union?
What are other holidays for the remainder of the year?
Other than the All Saints' Day, here are other holidays after October 31:
Special non-working days
November 1, 2019 – All Saints' Day (Friday)
November 2, 2019 – All Souls Day (Saturday)
December 8, 2019 – Feast of the Immaculate Conception of Mary (Sunday)
December 24, 2019 – Christmas Eve (Tuesday)
December 31, 2019 – Last Day of the Year (Tuesday)
Regular Holidays
November 30, 2019 – Bonifacio Day (Saturday)
December 25, 2019 – Christmas Day (Wednesday)
December 30, 2019 – Rizal Day (Monday)
Read: Vacation Tips: Different Ways to Save Money on a Low Salary
It is imperative to know at what day holidays would fall into for you to be able to plan your trips and vacations accordingly. In addition to that, you'll also be able to plot whatever activity you need to do if you have plans.
To finalize and conclude, October 31 is not a special non-working holiday. If you have plans on this said date, better tell your employer ahead of time because unfortunately, it is not a special non-working day.
Again, employees should not weep. Because during President Rodrigo Duterte's first (1st) and second (2nd) years in office, he eventually declared the two (2) dates as additional special non-working holidays to employees of the country.
But quite frankly, it's still a win-win for employees because they would be earning on the said date. Nevertheless, November 1st and 2nd are holidays and this can be where your scheduled vacations can take place.
Source/s: The Philippine Star | Official Gazette of the Republic of the Philippines