With the never-ending updates and threat of the COVID-19, more and more patients turn out to be positive for the virus. All over the country, class suspensions and work suspensions are beginning to rise.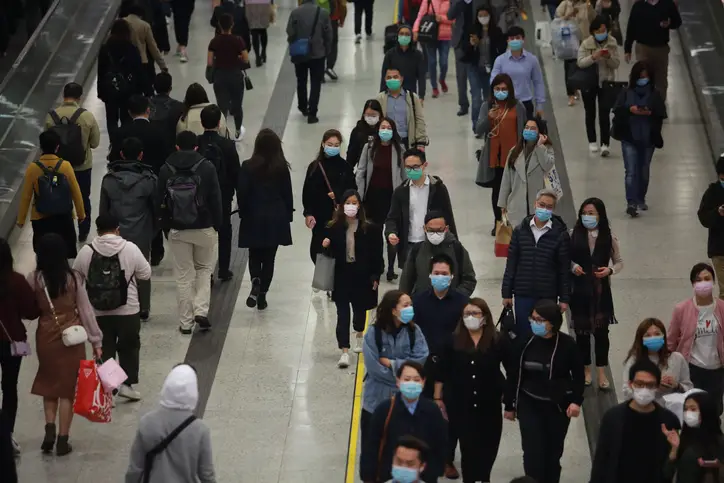 In this regard, most of Filipino employees in social media are screaming and are begging to have their work suspended because they are scared of the threat that the COVID-19 has. To summarize the thoughts and the opinions of employees, all of them say that they are humans; they're vulnerable to be infected by the virus especially when they are outdoors.
Read: Civil Service Exams Suspended Due to COVID-19
With this, the Department of Labor and Employment (DOLE) considers this as an opportunity to urge employers to prioritize the safety and the health of their employees. What they're doing is that they're trying to push employers to allow extra leaves for their employees.
Additional Leaves for Employees
According to DOLE, they are pushing employers in the country to give extra leaves for their employees; this is amid of the local outbreak of COVID-19 (Corona virus disease 2019).
In addition to that, they said that company owners and employers should consider granting their employees an extra 14-day sick and vacation leaves with pay. Yes, you heard that right, the DOLE is suggesting to these employers to grant extra leaves for their employees PAID.
Read: Some Everyday Things That can Put You at Risk For the COVID-19 Infection
All employees in the country are to be given this privilege. However, employees who have the line of work that is hazardous and is most susceptible to be exposed of the said virus would be the priority.
Marcos Valeros of DOLE's Bureau of Working Conditions; in an interview, said that employees who travel to different places and those that are the most susceptible of the virus should be given extra leaves with Pay.
Empleyado nag-travel sa lugar, kung mga kaso na iyon ay dala ng trabaho, dapat maging bahagi iyon ng with pay. Hindi ibabawas sa leaves credits kasi ang workers nag-perform sang-ayon sa inuutos ng kanyang employer."
In Translation: Employees who travel to various places because of work; and if they get exposed to the virus should be given additional leaves with pay. This shouldn't be deducted from their leave credits because these workers performed whatever their employers told them to.
Read: The Coronavirus Has Mutated And It's a Lot Scarier Than How We Knew it Before
Employees who travel
For workers who travel to different places in and out the country with reported cases of COVID-19 are still going to be required to undergo quarantine for fourteen (14) days upon their arrival in their destination. This is a requirement by health authorities so it's a must.
With the news that DOLE urges employers to grant extra leaves for their employees, everyone do hopes this to be come a reality. However, DOLE is still drafting the additional guidelines for workplaces who reported to have suspected cases of COVID-19.
In a separate note, Valeros made a mention that he will leave this specific decision to the employers. He said that it's still going to be the discretion of the company regarding their plans of suspending work or giving extra leaves for their employees.
Read: Ready For the Coronavirus (COVID-19), Private Hospitals Association of the Philippines Inc.
Precautionary Measures
Preventing it by having additional leave credits to employees isn't the only thing employers need to focus on. In fact, DOLE recommends to have proper and appropriate hygiene and regular disinfection in workplaces.
They said that company owners and employers need to have regular disinfection and sanitation of workplaces to prevent the spread of the COVID-19 to spread whether they exposure is present or not.
On Monday, the 9th of March 2020, President Rodrigo Duterte declares the Philippines to be under a State of Public Health Emergency to prevent COVID-19 infections after news and updates that cases rapidly increase in some parts of the country.
Read: The Department of Trade and Industry (DTI) Permits the Higher Prices of Face Masks
To this day, the President's declaration is still in effect and it will be until the time he decides to withdraw it. This announcement is not just to contain the virus but also to keep everyone in the country safe.
The Philippine Health Ministry (PHM) and the Department of Health (DOH) confirmed a total of 33 cases. Because of this, several health agencies want to remind and reiterate to everyone that going out in public places is not recommended at this time.
But what do you think about DOLE's act of urging employers to grant extra leaves for their employees amidst the inevitable spread of the infamous COVID-19? Can this help in the promotion of health and wellness of employees in the Philippines?
Source: ABS-CBN News