Good news to students and workers! President Rodrigo Duterte signed into law Republic Act (R.A.) 11370 or also known as the Act Declaring Sept. 8 of Every Year a Special Working Holiday in the Entire Country to Commemorate the Feast of the Nativity of the Blessed Virgin Mary.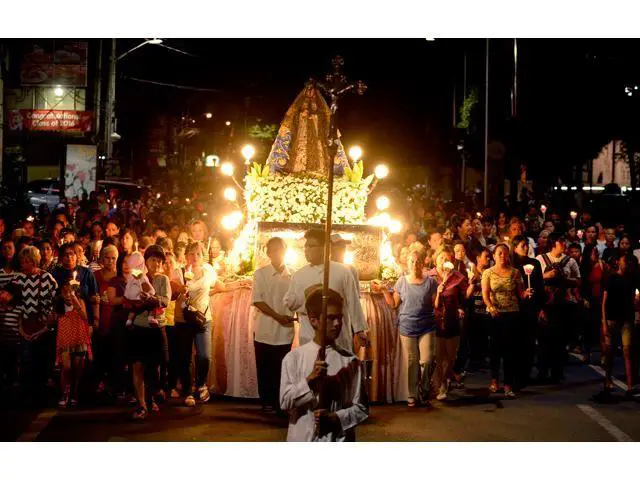 This new law was duly signed by our dearest President Rodrigo Duterte.
Read: Lower Electricity Cost, Signed Into Law by President Duterte
What does this mean?
Well, this means that every year on the 8th of September, it's going to be a special working holiday in the whole country.
This, as per the law, is in commemoration of the birth of the Virgin Mary.
Special working holiday
Same as the special non-working holiday, employees will be given a 30% increase in salary for that particular day.
In addition to that, schools, offices, and other establishments will be open even if it's a special holiday.
Read: Lawmaker Passed a Bill to Make Wearing Helmets Optional For Motorcycles Traveling at 40 Kph or Lower
Being one of the oldest Marian solemnities of the Catholic, the Nativity of the Blessed Virgin Mary is a nationwide known date. More so, it is one of the principal and main feasts of the liturgical devotion to the Blessed Mother.
Unlike regular holidays, special holidays aren't fixed dates; they are also known as special non-working holidays and have more flexible dates. It can either be declared by the President of the Philippines or they can be enacted by the Congress.
R.A. 10966
If you remember, back in 2017, President Duterte also signed R.A.10966 into law. This law declares that every 8th of December, it is to be treated as a special non-working holiday to commemorate the Feast of the Immaculate Conception.
Read: Anti-Age Discrimination in Employment Act – Everything you Need to Know
The declaration of these holidays have a goal to allow Filipino citizens to profess their strong devotion to Mary.
What do you think about President Duterte's decision in signing the declaration of every Sept. 8 into law? Could this help devotees profess their devotion even more?
Source/s: The Philippine Daily Inquirer