At the start of the infamous COVID-19 pandemic, many people were alarmed due to the growing demand of face masks. Apart from the implementation of the Enhanced Community Quarantine (ECQ), the masks have also proven to be a disaster for Filipinos.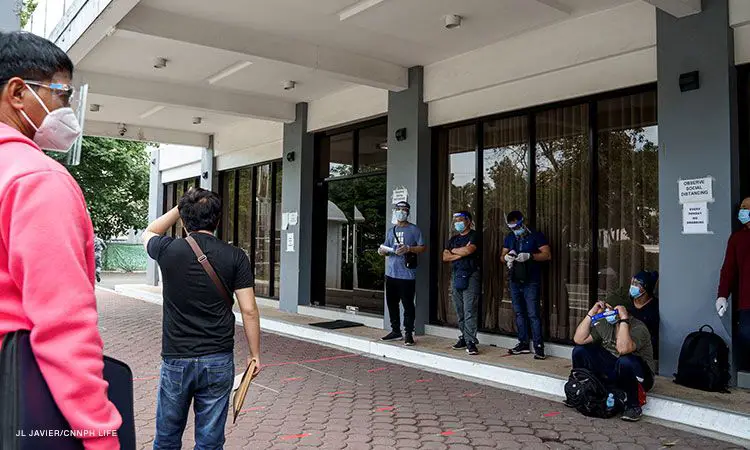 Several hundreds of reports have been made about some Filipinos being caught not wearing face masks. Recently, though, an announcement by the National Task Force on COVID-19 has been made about the requirement of wearing face shields in commercial establishments.
Read: DepEd Teachers Will Get Hazard Pay and Other Benefit Packages
Face Shields Now Required in Commercial Establishments
After the masks; face shields required is also one thing that most Filipinos are currently problematizing. According to the Task Force, the wearing of face shields in public places shall strictly be followed. In addition to that, they said that this includes wearing it at work, while in public transportation vehicles, and the like.
Napagkasunduan din ng National Task Force on COVID-19 na bukod po sa doon sa pagsusuot ng face shield sa pampublikong transportation, sa trabaho, ay dapat sinusuot na rin ang face shields sa mga nakasaradong commercial establishments gaya ng mga malls."
In Translation: It was agreed upon in the National Task Force on COVID-18 that other than wearing face shields in public transportation vehicles and at work, it shall also be worn in commercial and public establishments such as groceries, malls, and the wet market.
Read: House Passes Bayanihan 2 on Final Reading
Just recently, the newest reports about the mandatory wearing of face shields have been implemented; and it talked about how face shields were required in public vehicles. Now, it is to be implemented and required to be worn while people are inside commercial establishments.
What do you think of this requirement? Is the government thinking correctly when they implemented the requirement on wearing face shields in the first place?
Source/s: CNN Philippines | The Philippine Daily Inquirer