With the continuation of classes being called in a spur, the Department of Education (DepEd) plans on gearing up and preparing for the resumption of classes on the 5th of October.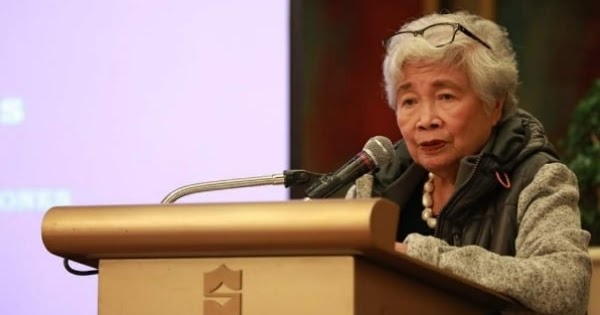 What they'll do might be one of the best benefits they've given to their teachers. According to the Education Department, DepEd teachers will get hazard pay as well as other packages to help them in returning to work this October.
DepEd Virtual Briefing
The Virtual Briefing that transpired within the agency detailed that there would be funding requirements for the welfare of teachers. What's included would be the following incentives and benefits to help and assist them:
Read: COMELEC: Voter Registration for 2022 National Elections to Resume This September
World Teacher's Day Incentive
This benefit would provide P1,000 per teacher. The target release would be on October 2020 and the budget available for this program is valued at P900 million.
Employees Compensation Commission (ECC)
The Employees Compensation Commission, or the ECC, on the other hand, is the COVID-19 benefits that would be given to DepEd Teachers. This particular benefit would include the following:
Death & Funeral Benefits
Sickness Benefits
EC Cash Assistance
Medical Benefits
**This was posted by the Government Service Insurance System (GSIS) on the 14th of August, 2020.
Read: House Passes Bayanihan 2 and is Now on its Final Reading
Annual Medical Examination
Needless to say, this benefit would grant and allow teachers to undergo a yearly medical examination to check their health every now and then. The target release date of this particular budget would be next month, September 2020 and the budget sits at a staggering P400 million.
Hazard Pay (Administrative Order 26)
The fact that DepEd teachers will get hazard pay among other benefits would fall under this order. This COVID-19 gran will allow teachers to receive an extra P500 per day during the Enhanced Community Quarantine (ECQ). This is some type of assistance to help and assist government employees who would be working in an environment that is not safe.
Read: You Can Now Do the Pag-IBIG Fund Cash Loan Application Online!
PhilHealth Assistance
Last but definitely not the least is the PhilHealth Assistance. This is covered by the PhilHealth COVID-10 Benefit Packages and includes:
COVID-19 Testing Package
Community Isolation Package
Inpatient Care Package
Annalyn Sevilla, the Undersecretary of the Department of Education; said that as of this moment, the finance office and department of the DepEd is coming up with ways and benefits to provide help and assistance to DepEd teachers. Moreover, she said that in September, there will be a P400-million budget to be released for them.
Our finance office is preparing for the coming benefits for teachers. In the following month, September, we will release a P400-million budget. This is P500 per teacher for annual medical examination."
Read: Uniforms Are Not Required For Public Schools' Online Classes, DepEd
Free Medical Examination for Public School Teachers
What do you think is the reason why DepEd teachers will get hazard pay? Is there any rule or law in the books that dictate to this action? According to the Magna Carta for Public School Teachers, or more commonly known as the Republic Act (R.A.) 4670 in Section 22, public sector teachers would be required to undergo a thorough medical examination that would be free of charge.
Furthermore, this activity shall be repeated not less than once (1) per year during the entire life of a public sector teacher. In addition to that, the law also states that the government shall take care of the teachers if hospitalization or further checkups happen.
Where medical examination show that medical treatment and/or hospitalization is necessary, same shall be provided free by the government entity paying the salary of the teachers."
Insufficient For Exams and Testing
Other than the fact that DepEd teachers will get hazard pay, it's also worth noting that they will also be given a benefit of P500 for the medical examinations. However, as per the Teacher's Dignity Coalition (TDC) Group, this is not enough because there are assessments and examinations that can go as high P1,500 per examination.
Read: Philippine Banks That Would Waive Online Fees Until the End of the Year to Help Filipinos
In response to that, Sevilla said that the DepEd is currently cooking up a couple of agreements with various government agencies now and they are working hard to make all the benefits and the packages a reality. As a matter of fact, she said that as of the moment, the DEpEd is in coordination with many agencies including: the GSIS, the PhilHealth, the ECC, and other organizations that can help and ease the situation.
What do you think about the instance that DepEd teachers will get hazard pay for the times they'll attend work while a strict enhanced community quarantine is underway? Do you think that this is a right and just act for them?
Source/s: The Philippine Star | Manila Bulletin News