Manila City is one of the few cities that are preparing for the distance and blended learning that is being introduced by the Department of Education (DepEd). In his statement, Manila City Mayor Francisco "Isko Moreno" Domagoso said that the Manila City government will provide gadgets and portable WiFi devices to students and teachers.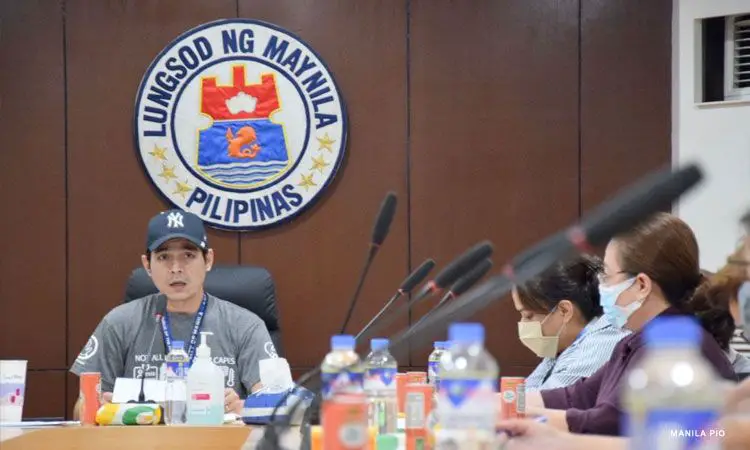 The Education Department said that the delivery of the lessons could be done through any of the learning resources of the Department namely:
Read:  Outdoor Activities You Can Do During the Quarantine
TV channels
Radio channels
Learning Modules
The DepEd Commons
As per the Mayor, there will be 110,000 tablet devices that they'll be purchasing as well as 11,000 laptops and pocket Wifi devices. All in all, it'll all be worth P994 million.
Bibili tayo ng 110,000 na tablet para sa mga batang Maynila. Walang [gastos] na ang mga magulang. Ma'am, sir, mga teacher, wag kayong mag-alala. May laptop kayong lahat. Bibili tayo ng 11,000 para sa lahat."
In Translation: We will purchase a total of 110,000 tablets for the students of Manila City. Parents would not have to worry about anything; they don't need to spend money for it. Ma'm sir, to the teachers, you too shall not worry. We will purchase a total of 11,000 laptops for everyone.
Read: The DepEd Enrollment Guidelines For SY 2020 — 2021
Tablets to have SIM cards
In addition to that, Mayor Isko said that the tablets shall be equipped with SIM cards. He said that the SIM cards would have 10 gigabytes (GB) of bandwidth each on a monthly basis plus 2GB of free data that can be used for YouTube.
Nais kong ipabatid sa inyo, yung 110,000 lahat yun may SIM card. Lahat 'yun buwan buwan may load na 10 gigabytes ng data."
In Translation: I want to tell everyone that the 110,000 tablets would be equipped with SIM cards. Every month, it will have a total of 10 GB of data.
With the gadgets and portable wifi devices to students and teachers, they'll be able to catch up with what the DepEd is planning to do. Mayor Isko said that teachers, students, and the parents of the students need not to worry — all of their devices will be equipped with a connector and it will be reloaded and refilled every month.
Read: Staggered Tuition Fee Payments Called on by Duterte
Mga teacher, 'wag kayong mag-alala. Bibili tayo ng wifi connector ng pocket wifi; tapos mayroong load din yun. Na ire-refill natin every month. Our teachers wouldn't have to spend anything for it too.
In Translation: To all teachers in the city, don't worry, we will buy wifi connectors for the pocket wifi units. Those will be loaded every month too. This is why our teachers would not have to spend for anything as well.
Distribution schedule
Mayor Isko Moreno said that their goal of completing the distribution of the gadgets and portable wifi devices to students and teachers shall be before the start of the new academic calendar.
Through the proposal of the Education Department to apply blended learning, they're on the hunt of finding the best, the easiest, and the most effective and efficient ways to inculcate blended and distance learning to the system.
Read: Public School Enrollment on June 1, Says Malacañang
With this, President Rodrigo Duterte agreed and went forth with their plan. He said that he will help the Department in finding the funds that they would need for the effectiveness and implementation of it.
When would the opening of classes be?
As per the DepEd, the opening of classes would push through on the 24th of August; but, physical and face-to-face learning would not be the way for it. The enrollment has been pushed back on the 1st of June — and Presidential Spokesperson Harry Roque said that the classes shall start on the 24th; which could be blended or distance learning or face-to-face.
This is the main reason why they're looking through the different ways on how they can purchase or fund the plans of making blended and distance learning effective.
No mention of other cities, provinces, and municipalities have been made by the DepEd. As a matter of fact, only a few cities have announced it; and Manila City, being one of them, is on its move to fund and to provide it to both the learners and the teachers.
Read: President Rodrigo Duterte Not in Favor of Opening Classes Without a Vaccine
What do you think about Manila City's plan of providing gadgets and pocket wifi devices to students and teachers? Could this be deemed as an effective and efficient way of helping the learners to achieve the distance and the blended learning that they're looking for?
Let's wait for the announcement that would be made by Mayors, Governors, and other local government leaders about what their plans are.
Gapan City, Nueva Ecija, already announced that they'll support blended learning and work-from-home (WFH) by providing an internet connection to all households.
Source/s: The Philippine Daily Inquirer | CNN Philippines