Overseas Filipino Workers (OFWs), if you aren't aware, also pays or abides to their monthly premium contributions. In fact, they can obtain the same benefit, privileges, and rewards, local workers get.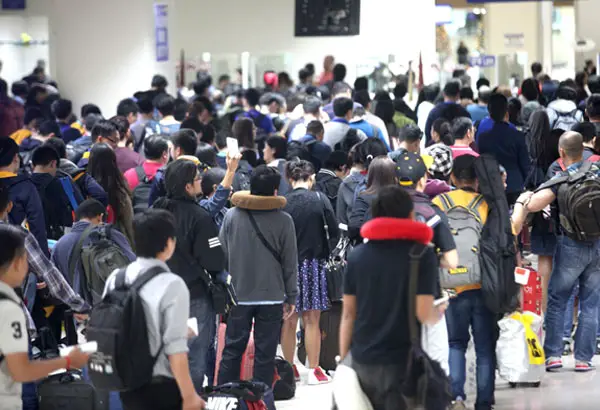 Good news for people working abroad; the Social Security System (SSS) pushes to have the finalization of the better and higher SSS sick and retirement benefits and savings for OFWs.
Read: The New and Updated SSS Contribution Table to be Effective in April 2019
What this simply means is that the benefits of our OFWs will see an increase and that OFWs can expect better coverage in terms of their privileges and ability to claim their reward.
How much would the increase be?
Since there are different OFWs (land-based and sea-based), there might be subtle differences on how the increase would be.
In the proposal, it said that land-based OFWs should pay a minimum of a monthly contribution of P960.00. This amount is equal to 12 percent of the minimum monthly salary credit (MSC) for OFWs who earn P8, 000.00.
To add to that, even just a one-month worth of payment can have a total (lump-sum) of P58, 400.00 which can be used to cover retirement, sick, disability, even death benefits—a funeral grant is possible too.
Read: Jobless Insurance from the SSS, On Its Way
On the other hand, OFWs who are wiling to pay the highest MSC (P2, 400 per month) will be entitled to a total benefit which amounts to P116, 000.00.
Sick benefit of OFWs
The SSS is also pushing to somehow hike the sick benefits of OFWs. So, from the current P150.00 a day, when the proposal gets approved, it can be increased to P240.00 a day, having a P90.00 increase. 
Women who are expecting mothers can expect a better maternity benefit with ranges of increase from P10, 000.00 to P13, 000.00, to P28, 000.00.
The retirement benefit
In the context of gaining higher SSS sick and retirement benefits and savings for OFWs, members who were successful in making a total of 120 monthly contributions at a monthly salary credit (MSC) of P8, 000.00, will be receiving a monthly basic pension of P3, 200.00.
Higher contribution payers, on the other hand (MSC P20, 000), will receive a monthly pension of P8, 000.00.
Read: 12% Contribution Hike of SSS in 2019
Aurora C. Ignacio, SSS Chief Executive Officer and President, explained that they will be providing better coverage.
It was clear in the public forum that all stakeholders are united in providing social security protection to all OFWs. However, we must settle some issues in the implementing guidelines."
She further explained that they are having continuous meetings with government partners in ensuring the obligatory coverage of the OFW.
We will continue to hold discussions with our partners in government who are jointly mandated with the SSS under the new law to ensure compulsory OFW coverage, namely the Department of Labor and Employment and its concerned agencies such as the Philippine Overseas Employment Administration, and the Department of Foreign Affairs. Leaders from both land-based and sea-based OFW sectors will also be consulted in the process, and all together, we will see how we can best implement the provisions of the law."
Ms. Ignacio said that OFWs who were able to apply as members but stopped their monthly contributions for some reason can still acquire the SSS benefits. She iterated that the membership does not expire.
Read: Different House Loans for OFWs Updated This 2019
In case you stopped paying due to work abroad, you can always reactivate your membership by continuing to pay your contribution to become eligible to the seven types of SSS benefits including unemployment insurance. The membership does not expire so all contributions you put in are all accounted for."
Having that said, The higher SSS sick and retirement benefits and savings for OFWs is possible and attainable—the proposals just need to be approved in order for the provision to take effect. All of these are based on the SSS Act of 2018; all of which are still being talked about.
What do you think about this provision? Is it enough and sufficient for OFWs to receive more than what they currently are? Or is it too much of them to ask for?