The virus left us with nothing but a bad market, unemployment – and a mismanaged crisis. It's being managed in full detail by the Philippine government but it will be something that's going to be hard and difficult to subdue to. It left the world in a total mess – and it's leaving all countries in bad habit.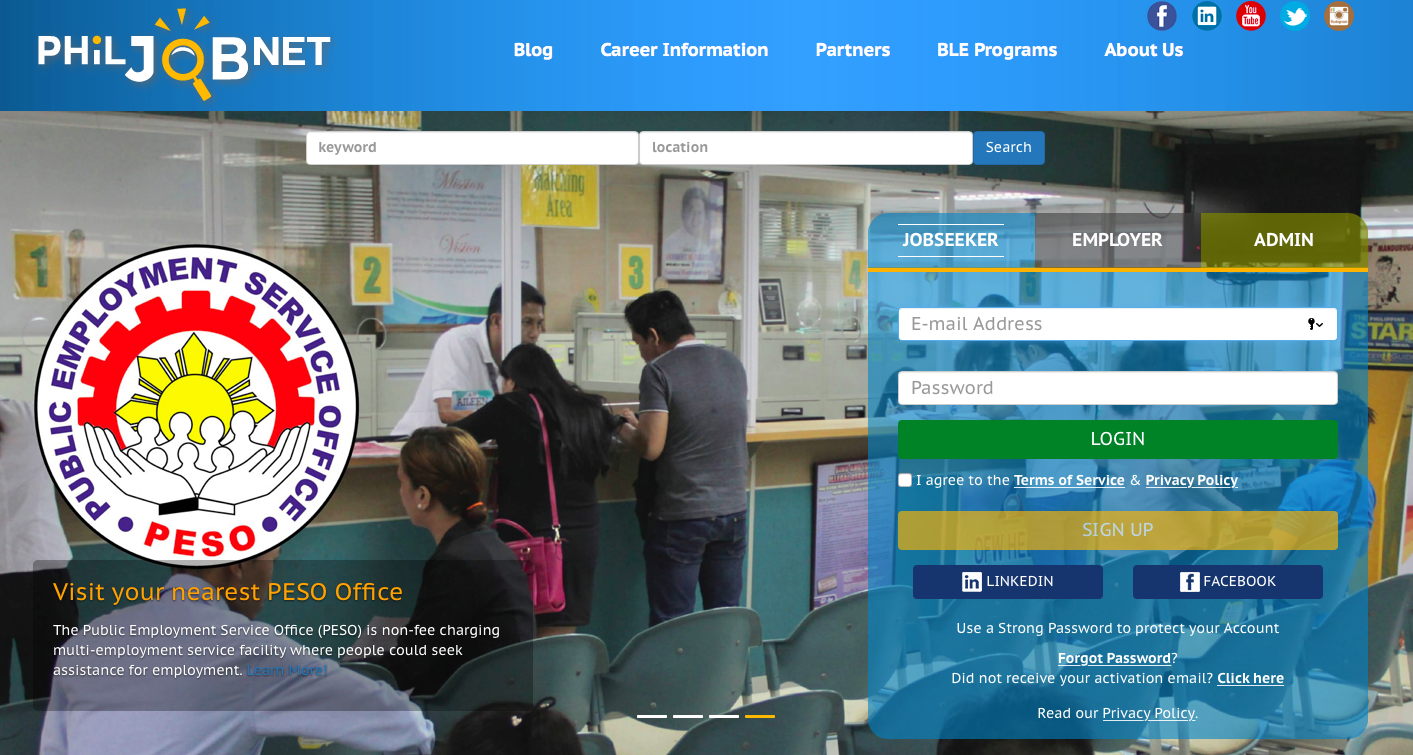 Here in the country, though, many are striving and thriving in the environment we were left at. Never did any of our countrymen give up on the lemons thrown at them.
For those who persevered, we bring nothing but good news. The PhilJobNet or PJN, is the web-based platform for job applicants in the country. It is a matching system which looks to secure job posts for Filipinos – both employees and employers who look for a job, and for manpower, respectively.
Read: A Total of 178 Vacant Positions for Non-Uniformed Personnel (NUP)
Job Vacancy Alert by PhilJobNet
Through the DOLE – Bureau of Local Employment Facebook Page, they made a post about the top 20 job vacancies offered in the PhilJobNet platform. According to their list, they are as follows:
Call Center Agents – 2,924 Job Vacancies
Customers Relations Officer – 297 Job Vacancies
Telecommunication Specialist – 288 Job Vacancies
Customer Service Manager – 198 Job Vacancies
Title Setter – 180 Job Vacancies
Administrative Clerk – 65 Job Vacancies
Customer Service Assistant – 65 Job Vacancies
Construction Laborer (Building Sector) – 60 Job Vacancies
Credit, Billing, or Collection Officer – 60 Job Vacancies
Sales Officer – 50 Job Vacancies
Logistics Officer – 50 Job Vacancies
Records or Personnel Clerk – 50 Job Vacancies
Technical Support Staff – 44 Job Vacancies
Production and Operations Manager (Restaurants Manager) – 40 Job Vacancies
Store Manager – 40 Job Vacancies
Language Teacher (Secondary Level or Education) – 30 Job Vacancies
Telecommunications Technician – 30 Job Vacancies
Maintenance Technician – 29 Job Vacancies
Delivery Helper– 20 Job Vacancies
Delivery Driver – 20 Job Vacancies
IMPORTANT: It is imperative to understand that all these vacancies have been renewed; they are the newest and the most active vacancies of the week. Technically speaking, they all wouldn't be filled yet – unless, of course, all interested people responded to the call urgently and hastily.
Read: The PNP is Hiring For Their Entry Level Vacancies
How Can You Apply?
To be able to answer the Job Vacancy Alert, you first need to be knowledgeable about how you can apply to the post. A ton of questions surrounding the topic has been raised; and one of them is about the procedure of application. Is it similar to how JobStreet works? How can interested people apply?
By visiting their website at PhilJobnet.gov.ph, you will come across the video tutorial on how you can apply to any of the posts mentioned. To save you time and some hassle, we had it listed for all of you!
Read: Hire Filipinos First — Senator Hontiveros called on Malacañang
Procedure for jobseekers in applying via PhilJobNet:
Visit the website at PhilJobNet.gov.ph;
Choose the Jobseeker tab or option;
Hit on the "Sign Up" option;
Once done, you need to then enter the username and password you've setup and click on the CREATE AN ACCOUNT button;.
For verification, you'll be sent an email confirmation or verification;
Click on the link on the email and confirm the message or the email that has been sent to you;
After doing so, you have confirmed it – you can now log back in to the PhilJobNet website;
Update your profile; fill all relevant information out – they have the asterisk (*) then hit on the Save and Next button;
You need to ensure that you complete 80% of your profile to be able to become eligible;
The next step is to find the job – click on the Job Search button if you do not prefer the recommendations by PhilJobNet (based on your preferences);
**Should you have a location preference, filter it in the Region tab.
From there, you will be given the list of jobs that you can apply for. Just click on a particular job, view its details, and if you are in content, you can hit on the Apply Now button.
Job Fairs
In case you're not interested in any of the job posts available, you can wait for the Job Fairs announcement. It is a function that can be found also within the website – it is some type of assistance to those who are looking for a job that they think is best for them.
Read: The SSS Number Coding Scheme to be Adapted in Certain Transactions
You can choose to register in a Job Fair; you just have to click on the Join Job Fair button to register.
There you have it! You will be able to apply to any job via PhilJobNet – you just need to know what particular job you're looking for. Would you answer the Job Vacancy Alert they made an announcement for? Or would you wait on another listing?
Source: DOLE Bureau of Local Employment Facebook Page