As the country prepares for the reopening of the economy, their branches are steady and are preparing for the resumption of their jobs on the road. Adding to the 5,000 taxes and Transport Network Vehicle Services (TNVS) units, the Land Transportation Franchising and Regulatory Board (LTFRB) allows 17,000 more taxis and TNVS  units to resume operations tomorrow — the 1st of June, 2020.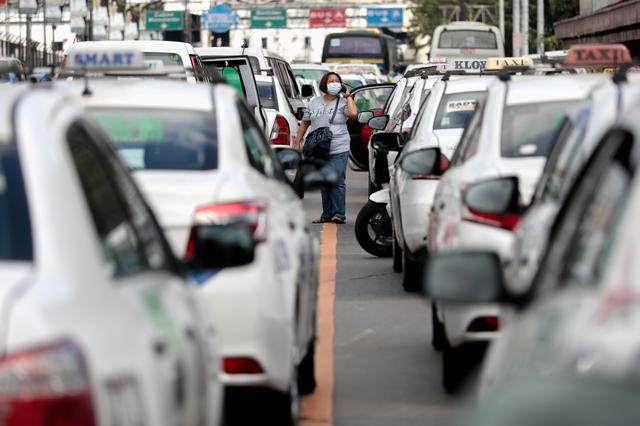 The allowed TNVS and taxi units to operate starting tomorrow would be:
Read: 16 Bus Stops on EDSA When GCQ is Implemented
4,438 taxi units
18,629 Transport Network Vehicle Services (TNVS)
In total, the number of units that would be back on the road tomorrow would be at 23, 067 — all of which have been approved duly by the agency.
Would there be a fare increase?
After the recent to and fro discussions with the Philippine government, the agency had announced that there should be no fare or price increase. In addition to that, they also said that all transactions should be cashless — the only transactions to be made available should be online.
Sa pagbalik operasyon, ipinagbibigay alam ng ahensya na walang taas-pasage para sa mga aprubadong taxi at TNVS units, at cashless na transaksyon lamang ang papayagan bilang paraan ng pagbabayad."
Read: Staggered Tuition Fee Payments Called on by Duterte
In Translation: For the return of the operations, we would like to announce that there will be no increase in the fare for the approved taxis and TNVS units. Moreover, we would like to emphasize that we would only allow cashless transactions as a form of payment.
All taxi drivers, taxi operators, as well as the operators and drivers of TNVS units are reminded that they should adhere; or they should religiously follow the protocols under the Memorandum Circular 2020-018 or also known as the Guidelines for the Operations of Taxis and Transport Network Vehicles Services (TNVS) during the Period of the GCQ.
Some of the factors that the MC contains include:
Social distancing when inside the vehicle;
The requirement of passengers wearing face masks;
Drivers being required to wear face masks and gloves;
Regular disinfection of their vehicular units before and after every trip; and
A ready-to-use compartment placed between the driver and the passenger
Read: Duterte Not in Favor of Opening Classes Without a Vaccine
Should be no more than three (3) passengers
Based on the additional guidelines made by the LTFRB, any vehicle should exceed the passenger load of three (3) — two (2) passengers at the back row and one (1) in front. In addition to that, drivers would also be required to have a logbook of some sort or "daily passenger manifest" to have some type of aid in the contact-tracing done about confirmed infections.
In allowing taxis and TNVS units to be back in business, the Philippine government surely is trying their best in solving the situation. By asking for the aid of drivers, contact-tracing would be a good option to undertake.
Faster Operations on MRT-3 Trains
To be able to accommodate employees and workers returning for their jobs, the Department of Transportation (DOTr) increased the trains that have been scheduled to operate to 19. Trains that are going to run in the Metro Rail Transit Line 3 or MRT-3, would ferry passengers on a normal route with less capacities.
Read: Apple COVID-19 Notification: New iOS to Update You if Someone With COVID-19 is Near You
The operating speed, as per the Transport Department, would be increased to about 40 kilometers per hour (40 km/h) compared to the 30 kilometers per hour (30 km/h) in certain points. Moreover, it reduced the headway from nine (9) to six (6) minutes.
Slowly but surely, the speed would be increased to about 60 km/h by December 2020; this is will be so and effective because the repair works further progresses, as per the agency.
As per the agency, it will include a total of three (3) Dalian train sets that would be provided by Sumitomo Corporation, a Japanese firm, as well as the Japan International Cooperation Agency (JICA).
With the added capacity and the added power that would be used in public transport, what can we expect? In your own opinion, would you be able to have a safe, secure, and a more fun commute on your way to work? Can traffic be lessened because of fewer cars on the road?
Read: Motorcycle Crime Prevention Act — Now a Law
Grab Philippines also announced their own measures that would be implemented when operations start back up again. Other companies and operators are persuaded to create their own too, in accordance to what the MC is imposing or implementing.
Should you be interested in knowing the complete list of taxis and TNVS units that have been approved by the LTFRB to revert to working, here's the list:
What do you think about the total number of taxis and TNVS units to be back on the road tomorrow?
Source/s: LTFRB Facebook Page | GMA Network