To end the dilemma, the Department of Education (DepEd) decided that the ruling should be no face-to-face classes until the vaccine for the infamous Coronavirus Disease 2019 (COVID-19) is available.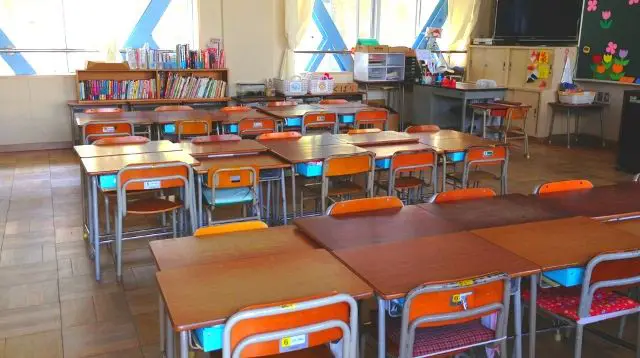 This comes after the statement made by Presidential Spokesperson Harry Roque about pushing the classes to start on the 24th of August; after his statement, he never mentioned that it's face-to-face or physical classes — he said that it'll be virtual or online.
Read: Gadgets and Portable WiFi Devices to Students and Teachers in Manila City Schools
Enrollment pushed on the 1st of June
After the enrollment was pushed on the 1st of June, 2020; with the DepEd urging parents to utilize distance and/or remote enrollment, questions about when the Academic Year (A.Y.) 2020 – 2021 would start rambled the government.
But now, the DepEd is firm about the implementation of no face-to-face classes until the vaccine is ready.
DepEd Secretary Leonor Briones said that they would comply with the orders of President Rodrigo Duterte about not having physical classes if the vaccine is yet to be made and distributed.
As per the President, we shall wait for the vaccine; and it's simple — no vaccine, no classes.
Read: Bill That Would Move the School Calendar to August, OK-ed by the Senate
Maghintay ng vaccine. Walang vaccine, walang eskwela. Secretary [Leonor] Briones is insisting that there is an alternative there. She has a very good program for that, like teleconferencing. The technology is good. I don't know if we are ready for that.
In Translation: We will wait for the vaccine, no vaccine, no school. Secretary Briones insists that there are alternatives to physical classes and it's a very good program. However, I am just not too sure if we're ready for that.
Furthermore, the President added that if she has the tools in accommodating millions of students, and if we can afford it — we can pursue it.
We are talking of students here, it's millions. Mayroon ba siya? (Does she have it?) But if she has or if we can afford it, we'll buy it and she can proceed with her novel idea of how the children can continue with their education."
Distance or blended learning
The Education Secretary said that they will comply; that they will postpone and suspend physical classes until such time that the vaccine is available.
We will comply with the President's directive to postpone face-to-face classes until a vaccine is available."
Read: The DepEd Enrollment Guidelines For SY 2020 — 2021
As of the moment, a lot of different Learning Management Systems (LMS) programs are being made available. These LMS units are online and virtual learning platforms that schools, teachers, and students can use.
One of the best, so far is the LMS platform that New Learning PH is offering. New Learning PH is an LMS platform that can help students and schools through blended and distance learning. It also has other features and it's cheap — it's only P75 per student per month!
You can access their website by clicking this link.
DepEd Commons
The Education Department also provided free copies of textbooks or learning materials for children. It's accessible through their Facebook page but for everyone's convenience, we'll post it right here:
Read: Outdoor Activities You Can Do During the Quarantine
Use Google Chrome to access it;
Proceed to drive.google.com
Sign-in using your Google account/Gmail account
Hit on the links that would be given below
Free worksheet and learning materials
You can use these workbooks to help your kids study! They're all free and you can print them out!
COVID-free Areas
On the other side of the map, Secretary Briones said that there are areas in the country that are COVID-free. However, they're still waiting for the directive of the President on whether he'll approve of it.
Read: Online Classes and Jobs — What Good Quality Laptops/Computer Should You Purchase?
Kung papayag ang Presidente na magkaroon ng face-to-face sa mga lugar na ito ay titingnan namin ang kondisyon ng mga classrooms. 'Yung size ng classrooms, halimbawa, p'wede ba 'yung 1 to 2 meters na espasyo sa mga bata para may social distancing? Mayroon bang available na PPEs at emergency medicines? At [mayroon bang] rules of hygiene [katulad ng] handwashing facilities?"
In Translation: If the President would agree to hold face-to-face classes in these areas, we will check each of the classrooms. We would check the condition of the classroom; its size, for example. We'll check if 1 to 2 meter-spaces would be eligible for the social distancing. In addition to that, would there also be Personal Protective Equipment (PPEs) and emergency medicines? Are there going to be rules for hygiene and hand washing facilities?
What do you think of the DepEd's decision to follow the no face-to-face classes until the vaccine for the COVID-19 is ready? What are your thoughts about it?
Source/s: The Philippine Daily Inquirer | Rappler.com