A lot of four-wheeled public utility vehicle (PUV) drivers such as the UV Express or the FX, jeepneys, buses, and even Transport Network Vehicle Services (TNVS) were paving and fighting now as they plan to go back working after being inactive and jobless for almost three (3) months due to the infamous nationwide Enhanced Community Quarantine (ECQ) caused by the Coronavirus Disease 2019 (COVID-19).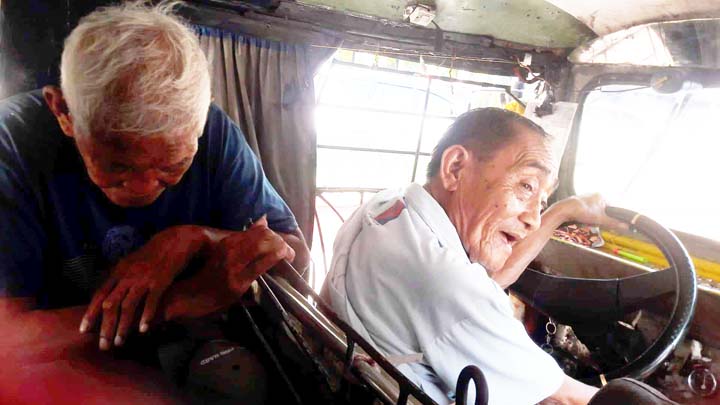 UV Express units and buses that circulate in places under the General Community Quarantine (GCQ) areas will be allowed to report for work to resume their operations, on a limited capacity, however; this will start on the 22nd of June 2020.
Read: The LTFRB Allows Over 23,000 Taxis and TNVS Units to be Back on the Road on the 1st of June, 2020
This was made to ensure that the compliance with strict safety measures against the Coronavirus Disease transmission will come into full play – to protect those who are most susceptible to the said disease.
Senior Citizen PUV Drivers
The only problem with everything is that the Land Transportation Franchising and Regulatory Board (LTFRB) will allow no senior citizen PUV drivers or transport employees to traverse the roads. As per the LTFRB's Memorandum Circular No. 2020-017 which is the Guidelines For Public Transport for Areas Under General Community quarantine (GCQ):
Now therefore, for and in consideration of the foregoing, the Board hereby sets and adopts the following guidelines in areas under GCQ:
Public transportation will and shall be operating in a limited capacity. Social distancing and limited passenger capacity as well as required sanitary measures shall be strictly observed.
Read: DILG Advises to Attach a Sidecar to Motorcycles Instead of Back-Riding
No transport and passengers belonging to the sector classified as immune-compromised [such as but not limited to those 20 years old and below, senior citizen (over 60 years old) and/or those belonging to the vulnerable sector] shall not be allowed to report for work except when expressly exempted by proper authorities. (IATF Resolution No.28, Series of 2020 dated April 23, 2020.
Argument from the Seniors
As much as we want to push for the changes not to happen, a lot of people, especially senior citizen PUB drivers were arguing on this announcement made by the LTFRB since most of them need to work to augment their needs.
Epimaco Densing III, the Undersecretary of the Department of Interior and Local Government (DILG) – Operations said in an interview that the problem here is the age of the people who can and cannot go out. Why? Because they're the people who are most susceptible to the illnesses.
Ang problema pa rin po dito ay siyempre bawal pa din un mga below 21 years old, at saka un mga senior citizens, at ung mga taong mga buntis at merong mga me sakit. Hindi pa rin pinapayagang lumabas unless wala silang choice kundi lumaas para bumili ng pagkain at mga essential sa bahay."
Read: 16 Bus Stops on EDSA When GCQ is Implemented
In Translation: The problem that we have here is, of course; those who are below 21 years old, and also the senior citizens, and some people who are pregnant and have some illnesses. They are still not allowed to go out buy unless they don't have a choice but to buy food and home essentials.
As per him, even the simplest and the most basic act of goods purchasing is not allowed for seniors; what more if they're going to work and be exposed to the dust, dirt, and quite possibly, the virus outside?
The guidelines on the drivers and the seating capacities
Drivers who will be reporting for work were well acquainted with what to do regarding the passengers' seating arrangement in order to adhere to the physical distancing protocols as well as the maximum allowable capacities.
There are also guidelines to reduce contact, transmission, and even the spread of the virus like disinfecting practices of vehicles and mandatory use of face mask and gloves for drivers.
Read: Digital Jobs for Filipinos Sought by Senator Sonny Angara
This was made in place and in order to strictly and to religiously impose health safety standards at all times as well as to ensure the safety of the drivers and the passengers. Most people do not actually mind taking home lower amount than the usual as long as they have extra income to support their families.
But due to the recent issues revolving around the LTFRB allowing no senior citizen PUV drivers, what do you think of it? Is it just right that they're keeping senior citizens and minors off of the roads because they are the most susceptible? Or is this unnecessary to the crisis and the situation that we're in now?
As of writing, no update on whether or not the LTFRB will push their decision to permit no senior citizen PUV drivers to be back on the road. Let's wait for further announcement.
Source: ABS-CBN News