In applying for a passport, one of the most difficult things to wrap your head around on is the part where you need to secure two (2) valid identification cards (IDs). As a matter of fact, this is where most people fail because the Department of Foreign Affairs (DFA) is somewhat sensitive as regards this topic.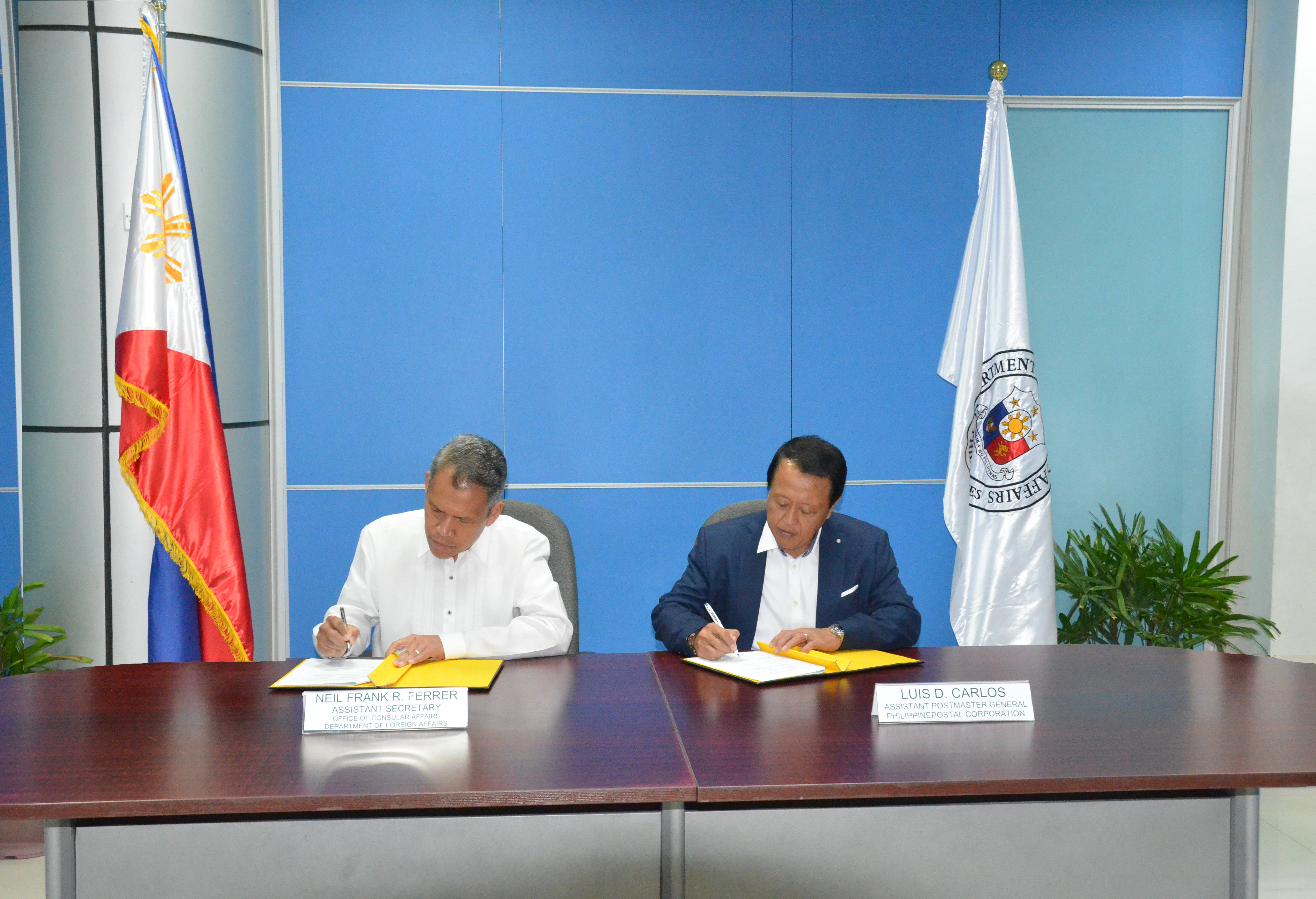 This is why a lot of people spend too much time applying for a passport because they either do not have a valid ID or the valid ID they have is not honored by the DFA.
Read: A Guide to Getting Your Philippine Passport
Good news, however, to people who have postal IDs. Starting on the 1st of August, 2019, the DFA will start accepting the Philippine Postal Corporation (PhlPost) ID as a valid ID passport applicants need to present when applying.
Wasn't it allowed before?
No, it wasn't. In fact, a couple of IDs were accepted. Some IDs needed further documents in order for the DFA to accept and process the application.
This time around, the Consular Affairs will be accepting PhlPost IDs as a form of proof of identification.
Read: Passport on Wheels – What You Need to Know About it
Why did the DFA decide to accept PhlPost IDs?
After the agreement by the PhlPost and DFA, a Memorandum of Agreement (MoA) was signed that discusses the fact that the DFA will accept PhlPost IDs as a form of a valid ID for the process of applying for a passport.
The MoA was signed back on July 8, 2019. In addition to that, the document of the agreement also gives the establishment of the Postal ID Online Verification System or the POVS.
What is POVS?
The POVs is a software application that regulates and facilitates the verification of the PhlPost ID. This system ensures that everyone who has PhlPost IDs is unique and that no fraudulent activities are taking place.
Read: Philippine Establishments to be Closed by Midnight, Duterte
PhilPost also said that the DFA will utilize a program or application developed by them (POVS) to ensure that all transactions are legitimate and that everything is at par.
List of IDs that the DFA accepts?
You might still be pondering upon the IDs that the DFA accepts for passport applications. Although some people claim that the sensitivity of applications depends on the site of the DFA, the DFA just wants solid proof and is sensitive about identity security and theft.
To give you some sort of a refresher, the following are the true valid IDs accepted by the DFA:
Read: Duterte's Surprise Inspection at NAIA Terminal 2
 Social Security System ID (SSS)
Unified Multi-Purpose Identification Card or UMID
Philippine National Police (PNP) Firearms License
Overseas Workers Welfare Administration (OWWA) ID
A valid Land Transportation Office (LTO) Driver's License
Commission on Elections (COMELEC) ID or the Voter's ID
Government Service Insurance System(GSIS)
Professional Regulatory Commission (PRC) ID
School ID (for students) (a registration form may be required, too)
Senior Citizen ID
Integrated Department of Labor and Employment (iDOLE) Card
Persons with Disabilities (PWD) ID
PhlPost (postal) ID
Residence Card/Host Government Issued ID showing their PH citizenship (For applicants based overseas)
As per the advice of the DFA, only government-issued IDs with a photo are to be accepted as a form or identification proof for passport applications.
PhlPost expressed and displayed their appreciation to the DFA for finally including and allowing all people with a PhlPost ID to apply for a passport.
Read: NAIA's New Airline Terminal Assignment Everyone Needs To Know About
They are indeed looking at gratitude to the fact that the Department of Foreign Affairs (DFA) included their product in the list of acceptable IDs for passport applications. Also, of course, because the DFA displayed their interest in using the POVS for verifying PhlPost IDs.
If you have any questions and concerns, you can direct your inquiries to the Department of Foreign Affairs (DFA) hotlines at:
556 0000
651 9400
234 3488
Alternatively, you can proceed to their website to find out answers to certain inquiries at https://dfa.gov.ph.
Also, you can contact the DFA Home Office at the following numbers:
(02) 834-3000| (02) 834-4000
Do you have a Postal ID which is issued by PhlPost? Haven't you applied for a passport yet? Well, here is your chance because the DFA will accept PhlPost IDs as part of the valid list of IDs accepted by the DFA!