In our dearest President's fourth (4th) and most recent State Of the Nation Address (SONA), there were a lot of controversies revolving around what he discussed. One of which is the fact that he ordered the Congress to submit a law requiring different establishments across the country to close and halt operations by midnight.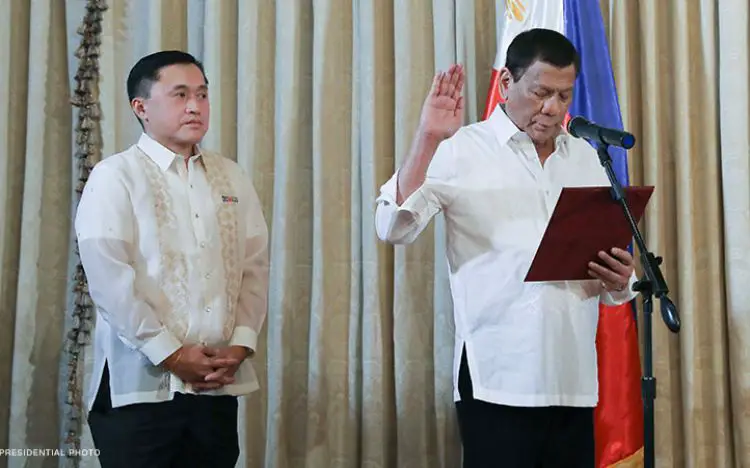 Read: Duterte to Gov't Offices: Simplify or I Will K!ll You
Last Monday, the 22nd of July, 2019, President Rodrigo Duterte said that he is urging lawmakers to consider what he is suggesting on the curfew. Why? Because he said that this could drastically improve the way of living and quality of life in the Philippines.
Davao City under President Duterte
President "Digong," former City Mayor of Davao City, said that he is trying to mirror what he has done in his city to the whole of the country.
Read: New LTO Rules Might Revoke Your License After Repeated Violations
He is confident enough that the country can wholly adapt to what he wishes to do in the country. Furthermore, he explains that this is what improved Davao City to be one of the safest and cleanest cities in the whole world.
The chief executive said that by twelve o' clock in the morning, everything should be closed down. This applies to everyone, not just minors.
Read: 14th Month Pay For Private Sector Employees, Pushed by Senator Sotto
A national law para lahat na (so everyone with no exemptions)… that at twelve o clock, everything closes. "Etong ngayon (this one), at 12, everything closes down. Nobody works. I think that we should adopt it. Most of the states in many countries, ganoon na, alas dose sarado na (they are already closing down at 12, with no one working.)
How about other activities?
Duterte said that he also wants certain activities to stop at a certain period of time. Activities like partying, singing, drinking and the like.
Everything closes down at 12, nobody works. You have to stop drinking. Jukebox, only good up to 8-9 p.m."
Read: President Rodrigo Duterte Signs Into Law The Innovative Startup Act
This can definitely improve the way of life, as per the President. Of course, he reflects on what happened to Davao City when he implemented a curfew on minors.
He then made the clarification that what he's doing is just suggesting. He adds that he likes the Congress to think about it thoroughly because this plan can have a large impact on the quality of life positively.
No, no. I was just suggesting. I'd like to – Congress to ponder on it and maybe sleep on it and if they want. But it can improve tremendously the quality of life. Stop drinking at almost 11 (p.m.) then you go home."
Read: Senator Panfilo Lacson Files a Bill That Would Exempt Government Employees and Officials From The Bank Secrecy Act
Davao City citation
As we told you, President Rodrigo Duterte looks up to what he has done in Davao. During his speech, there were parts of the speech wherein he cited Davao City on the achievements it has attained.
But for a small city like Davao, parang nagustuhan na kasi ng mga tao. But in other countries, other states, 12 o' clock ang ano, sarado (in other states, at 12 o' clock (midnight), they're already closed)."
Of course, building a disciplined city amidst a crisis-torn country is something to really look up to. In addition to that, it's really something people—all Filipinos should look up to.
Read: House Bill 504 – Sidewalks and Public Roads Use Act
Government officials said that this move might not be a "popular move" as it can affect businesses that operate at night time. What President Duterte thinks is that this move might bring lesser and bad thought to him.
I do not think it is a popular move because it will affect adversely the businesses that operate during nighttime."
What do you think about the curfew and the implementation that Philippine establishments should be closed at 12 o' clock in the morning or when midnight strikes? Would this greatly help the country in becoming a better nation?
Let us know what you think about this curfew being set by President Rodrigo Duterte of different Philippine establishments being closed by midnight?