With our race to treatment is still on its way, millions of people are constantly thinking about how they would be within the next few months. This paved the way for some government officials to pledge portions of their salaries to give to the fight against the infamous 2019 Coronavirus Disease (COVID-19).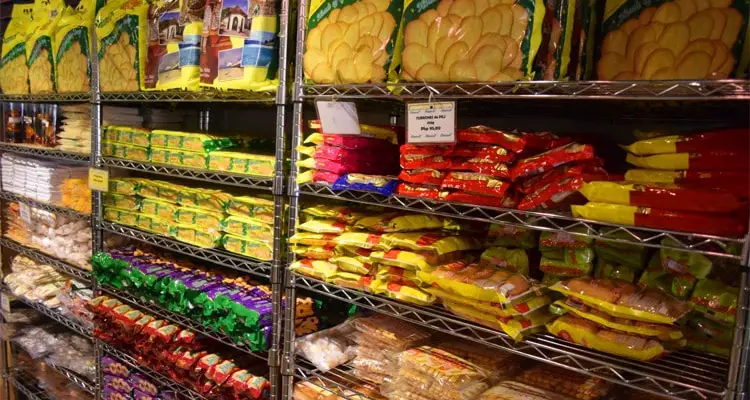 However, that's not the only problem. Several small business owners and entrepreneurs are worried too. A lot of business owners are frequently worried about how they would go about paying their rent for their business. But they shouldn't worry because as per the PH government, there will be special loan programs to be given to them.
Read: Luzon Lockdown Extended Until April 30th
Rent payments to malls
Franchisee Jorge Wieneke and President of the JWien Food Corp., expressed his feelings of worry. He's a franchisee in a mall and he explained that the malls are awaiting rent and supplier payments. That being said, he, as well as other business owners, were asking for some sort of moratorium for rent payments.
I-waive po ang rent tapos po, pagkatapos ng lockdown bigyan po kami ng recovery rent. Magsimula po muna tayo sa percentage on sales, sana po magkaron ng grants , konting leeway ng mga bangko magbigay po ng recovery loan para po mag bounce back lang po kami."
Read: P100 Billion Cash to Help Poor Families, Released by the Department of Budget and Management (DBM)
In Translation: What we're asking is to waive the rent, then after the lockdown, we're wishing to be given recovery rent. Then we can start on percentage on sales; and hopefully, there'll be [government] grants. Banks can also provide some sort of leeway and to provide recovery loans so we, business owners can bounce back.
Special loan programs to small businesses
What the government answered is the fact that there is a loan program called the Special Pondo sa Pagbabago at Pag-asenso or P3 offered by the Department of Trade and Industry (DTI) to Micro-Small and Medium Enterprises (MSMEs).
Ramon Lopez, Secretary of the Trade Department, said that this loan program is currently closed because of the quarantine. However, once it reopens, businesses can take advantage of it. MSMEs can take advantage of loans from P5,000  up to P500,000.
Read: Cash Assistance From the Department of Social Welfare and Development (DSWD) Worth P5K to P8K
Micro businesses can apply for a loan worth P5,000 up to P200,000 while small business loans can loan somewhere around P200,000 up to P500,000.
These special loan programs offered by the DTI, as mentioned by Secretary Lopez is because of the fact that the interest is only at a mere 0.5% per month.
Kaya special po ang interest rates 0.5 percent lang per month. So practically around 6% per year. Tapos the same procedure, maikli lang ang form, tapos ang range ay 2 to 5 years."
In Translation: The reason why it's special is because the interest rates are only at 0.5% per month; so practically it'll be at 6% per year. Then the same procedure applies, the form is just short and the range is anywhere between two (2) to five (5) years.
Read: The Best and the Most Effective Smartphone Apps You Can Use During a Lockdown
How big malls responded
With the call for help, several of the big malls have already responded. As per Secretary Lopez, there are malls that already waived their rent fees for the month.
SM, Ayala, Robinsons… Nagbigay na ng waiver… nilibre talaga 'yong renta for the month."
In Translation: SM, Ayala, Robinsons… They already gave the waiver. They're not anymore going to ask for rent payments for the month.
Read: Here's How You Can Receive Your P5K Salary Subsidy From the Department of Labor and Employment (DOLE)
Technically, big malls are doing their part of helping out the community too. Beyond that though, there were no mentions of what their activities are.
Aside from the special loan programs offered by the Trade Department that was elaborated by Secretary Lopez, House Speaker Alan Peter Cayetano mentioned that there are other programs that are being cooked up in the government that would help business people.
As per him, the budget for this would be around P35 billion; which is enough for most, if not all businesses that have been affected by the outbreak.
Read: Subdivision Residents Don't Need Help From the Government? The Department of the Interior and the Local Government (DILG) Says So
Small business owners should not worry, in fact, they're under the consideration of the Philippine government after the lockdown and the famous enhanced community quarantine (ECQ). Are you a small business owner that has been forced to close due to the virus?
What are your thoughts about the special loan programs that the government is preparing? Would this help offset the losses and help start businesses anew?
Source/s: Business Mirror PH