As a consumer, when you're able to find an interesting product online without a price on the listing, what's the first thing you do? Do you contact the seller? Do you look for feedback? If you've experienced it, you might find it to be annoying and time-consuming. Instead of just seeing the price, you'd still have to ask for it.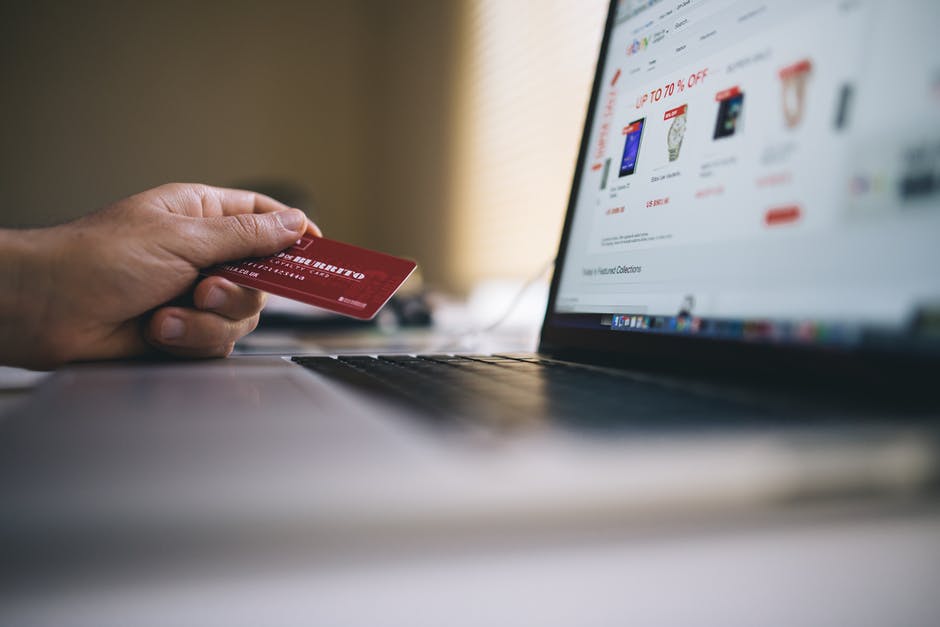 And it isn't just a bad thing for the consumers. As a matter of fact, the Department of Trade and Industry (DTI) have had enough of these tricks. This is the reason why they reminded all online sellers to place the prices of their products and/or services on their post.
Read: Bill That Would Move the School Calendar to August, OK-ed by the Senate
Through DTI's Sultan Kudarat page, they asked all businesses to reveal prices of their respective products right on the listing itself to their consumers.
In addition to that, they said that online sellers should make their online transactions "as smooth as possible" by putting the prices on the platform; as mandated by the Republic Act (R.A.) 7394 or also known as the Consumer Act of the Philippines.
Booming E-Commerce Industry
In the midst of the Coronavirus Disease 2019 (COVID-19) threat, online businesses are booming. This led to the discovery of some sellers not providing the prices of their products and/or services.
Hindi cool ang "PM SENT" sa online selling! Gawing smooth ang iyong transaction kaya ilagay na ang presyo ng produktong binebenta mo. Tandaan! Nakasaad sa RA 7394 o Consumer Act of the Philippines na unlawful ang pagbebenta ng kahit na anong produkto na walang karampatang price tag, label or marking ng presyo ng produkto."
Read: Apple COVID-19 Notification: New iOS to Update You if Someone With COVID-19 is Near You
In Translation: "PM SENT" is not cool in online selling. Make all of your transactions smooth by displaying the price of the products or the services you're selling. Remember, as stated in R.A. 7394 or the Consumer Act of the Philippines, it is unlawful to sell any product if it does not have a label, price tag, or a mark of the price of the product.
The DTI's post was accompanied with a wacky meme that included what online sellers would typically reply to attracted shoppers once they comment "HM po?" or "How much po?" if the prices aren't revealed.
Although, the law was passed in 1992, years before the boom of the e-commerce industry, it may need some revision to be more appropriate in this new generation.
The "PM sent culture"
Most online quickly reacted to the DTI's post by sharing it as it gained empathy and popularity. This reminded the public about the provision such as Facebook user Achinette Villamor who noted that the "PM mamser culture" is a "violation" of the Consumer Act.
Read: Duterte Not in Favor of Opening Classes Without a Vaccine
In a post, she said:
The price SHOULD BE posted along with the product. If it isn't, you may bring this to the attention of DTI, the page admin, Facebook itself, or even local police since they've been cracking down on overpricing and other bad business practices ONLINE. Ilang seller na din ang nahuli dahil dito (many online sellers have already been apprehended because of this)."
Villamor was trying to emphasize that the consumers are actually entitled to be cognizant about the prices of a certain item. Moreover, she is also telling that online sellers who don't want to show the prices of their products for two main motives: Magkukumparahan ng presyo or Susulutin ng ibang sellers ang buyer (Price comparison or other sellers would try to fish for the buyer.
General Reaction
Through Villamor's post, many people reacted. Reactions were a mix of the opinions of sellers, buyers, as well as everything in between.
Read: NBI Advises Online Shoppers Who Are Paying Through Remittance Centers
Some might have approved on Villamor's points of view and found it inconvenient to send a message to the vendor instead of making their prices open for the people to see; and it would, as well, give a great deal to make sure of a healthy competition in the market.
However, there are some, particularly sellers, who argued saying that it is basically their sales or marketing strategy in improving their businesses. They say that "comments and interactions" are one great activity in online selling. This also could trigger buyer's curiosity once they PM the seller assuming that those are interested in the product. It's their chance to "sales talk" would-be buyer same goes with in a store where the salesperson is given the opportunity to promote the product.
Others also pointed out that keeping the price is an advantage for resellers, who might have to sell the product at a markup if the original price has already been revealed online.
Read: Motorcycle Crime Prevention Act — Now a Law
Here are some of the reactions from Facebook users:
I don't buy from them. I find it a stupid approach, to be frank. You're wasting time & effort to keep answering messages. Sayang din 'yung customer na umaalis kasi hassle pa magtanong ng presyo (I always skip shops na ganyan ang lakaran)."

Sending a PM also makes us connected with our buyers and gives us sellers the opportunity to salestalk, on the other hand, putting the price often makes them decline without even knowing what you actually can offer."
Right to Information
DTI believed that part of the consumer's rights is the "right to information"which clearly specifies they should be provided: "protection against deceptive advertising or labeling," and "the right to be given the facts and information needed to make an informed choice."
It was only last year when the DTI mandated a bylaw wanting to control online transactions in an attempt to defend consumers from fraudulent and fake merchandises.
Read: Outdoor Activities You Can Do During the Quarantine
Ruth Castelo, The DTI Undersecretary, on the other hand, confessed that on line selling does not have a particular that is why they are trying to form an "e-commerce road map."
In an interview, she said that the specific act is not being recognized as a serious thing; because people are thinking that it's not a big thing.
Right now, the Consumer Act does not make a distinction between a brick-and-mortar store and an online store, and we want a specific law saying all online transactions shall be handled by this particular department."
The rise of online selling
Online businesses have been very much boosted from the time when quarantine procedures were implemented in an attempt to lessen the spread of COVID-19 and so that Filipinos may continue to earn profits.
Read: Digitally-Skilled Workers, to be in Demand Post COVID-19
A lot of people tried e-commerce out and they've been thrilled and happy about doing it. Many different types and kinds of people have started out and they seem to be getting along with it fine. How about you? What do you think of the PM sent culture that we Filipinos have been so accustomed to?
Do you think that it is just a right act to eradicate the PM sent habit? Or is this not a big of a deal that we can just let it go?
Source/s: Interaksyon