Because of the spread and the untimely effect of the infamous COVID-19, people lost jobs; some businesses were put down — in short, everyone was suffering.
The economy of the world tumbled down and it's looking grim for most countries. This is one of the reasons why Senator Imee Marcos filed a bill that seeks to encourage work from home options for employees.
Read: Hire Filipinos First — Senator Hontiveros called on Malacañang
Under her bill, which is Senate Bill No. 1448, employers are to have a mandatory arrangement of work from home. This arrangement shall be offered to employees whose "physical presence in the workplace is not necessary for the completion of his or her job; and who has been in the company for at least one (1) year."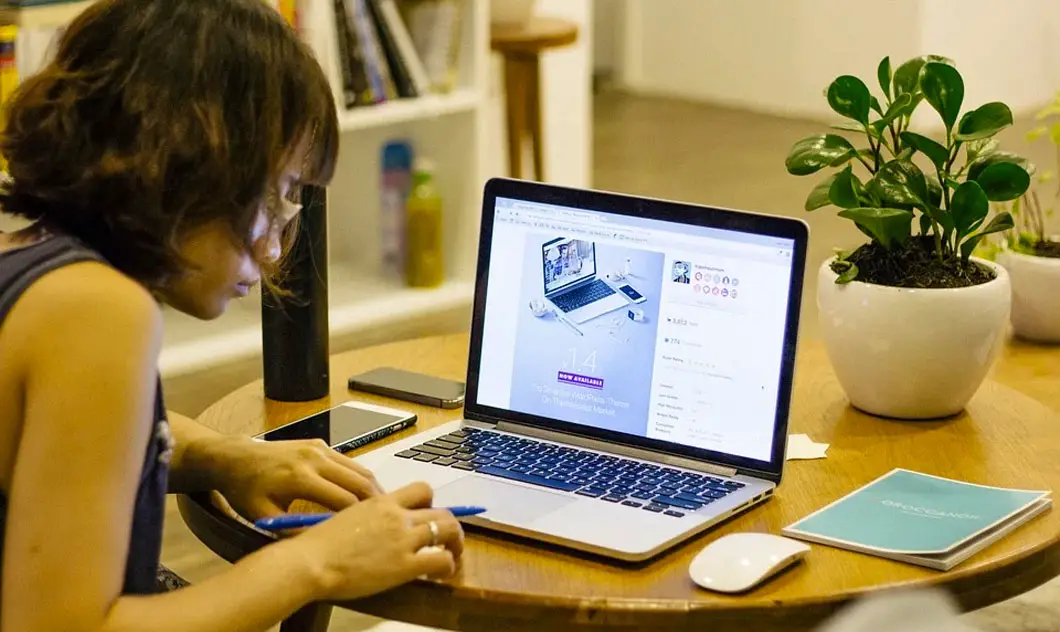 New Standards
In her statement, Senator Imee Marcos said that a "new normal" is going to be observed and followed by people — even working professionals.
As a matter of fact, many different sectors are adjusting to this already.
Read: Substitute Bill on Social Pension Approved by House Committee
Clearly, a 'new normal' of social distancing, new hygiene standards and limited physical contact shall prevail into the future. Such restrictions have been forced various sectors to make major modifications in their policy to ensure compliance with social distancing measures."
Telecommuting Act
Senator Marcos's bill is not the first bill that sought to encourage work from home arrangements. In fact, this bill is looking to amend Republic Act (R.A.) No. 11165 or also known as the Telecommuting Act.
The Telecommuting Act is some type of a work arrangement that allows employees of various companies to perform tasks and their responsibilities from a remote or an alternative working space; with, of course, the use of telecommunication.
If you haven't known, this act has been signed into law back in December of 2018.
Read: Bloggers, YouTubers Earning From Digital Ads Required to Register as per BIR
Under the RA, it states that telecommuting employees:
Telecommuting employees shall receive a rate of pay; this must include:

Overtime Pay;
Night Shift Differential; and
Other Monetary Benefits (must not be lower than those provided in applicable laws)

Must have the right to have regular holidays, special non-working holidays, and rest periods;
Must have access to training and career development opportunities; comparable to workers within the premises of the employer;
Should have the same or the equal workload and performance standards within the premises of the employer; and
Must be able to receive technical training at their disposal; as well as the conditions of telecommuting.
Mandatory, not optional
What the Senator believes is the fact that the bill encourages work from home arrangements. How? By making it a requirement rather than being an option for companies and employers.
Read: Digital Jobs for Filipinos Sought by Senator Angara
In the amendment, she explains that if an employee's physical presence doesn't matter, it shouldn't be a requirement for them to come into work.
Should the physical presence of the employee be necessary for a particular task, the employer may require his/her attendance in the workplace; within office hours and during weekdays, but not more than twice a week."
In addition to that, in the bill that Senator Imee Marcos filed, it says that there needs to be a contract of employment (CoE) where it clearly states the eligibility of a given condition or position for the telecommuting.
The Effect of COVID-19
Clearly speaking, the effects of the infamous virus have been a threat to everyone, in every industry. Several businesses have closed down permanently while some are taking their time.
Read: Collaborative Effort to Save Workers – DOLE and DTI
With this bill, employers and companies have the chance to adjust based on the type of work they have. In addition to that, they can innovate and create things that they haven't thought of before.
In a way, the aftermath of the COVID-19 is something that can be seen positively. Without it, some governments in the globe wouldn't be able to unite; some organizations would not have thought of the ideas they have now.
Overall, the bill that looks to encourage work from home arrangements is one of the efforts of our government. It is one way of helping employers and employees about what they can do during this time of the pandemic.
In case you're looking at starting a new business, the Mayor's Permit No Longer Needed in New Business Registration Process; it's good to know!
Are you someone who works for a company that does not offer an arrangement of work from home? Do you think you can complete your tasks and responsibilities even if you're not physically present? What do you think about Sen. Imee Marcos's bill that would encourage work from home arrangements?
Source/s: Manila Bulletin News | The Philippine Daily Inquirer