The Land Transportation Office (LTO) Chief and Head Edgar Galvante said that the student permit issuance will be suspended starting July 1st; as per the Chief, this is because they will already require a 15-hour driving course for student's permit when it resumes — it resumes on the 3rd of August.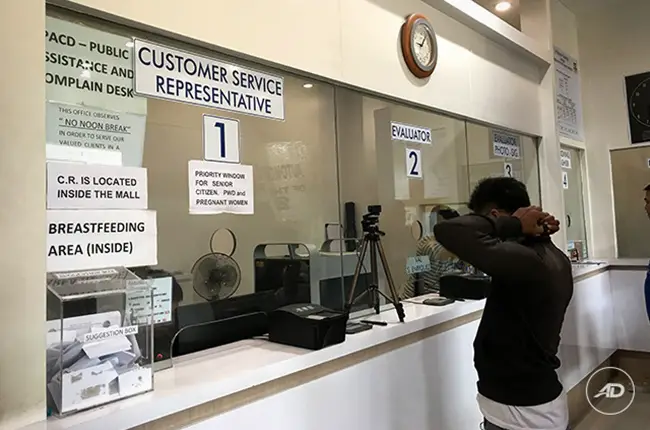 As we recall, this 15-hour seminar or course will be made up of everything the LTO deems to be necessary. This would include three (3) parts; traffic laws introduction, general driving rules, and Land Transportation-Related Special Laws.
Read: Apply Driver's License, Register Motor Vehicle and Pay Thru LTO Online Portal
According to the LTO Chief over the interview he had with Teleradyo, he said that it's scheduled to be postponed or suspended.
Effective July 1, isu-suspend muna namin ang pag-iissue ng student permit kasi by August irerequire na na dapat yung nag-aapply ng student permit went through this 15 hours of theoretical session."
In Translation: We will be suspending the student permit issuance on July 1. This is because of the fact that by August, all people applying to have a student permit shall have undergone a total of 15 hours of theoretical driving sessions.
Where can aspiring students go?
In a previous article, we were able to discuss that the LTO is in the works of partnering with driving schools. In addition to that, Galvante said that the LTO is on the move of setting up where, when, and how they can enroll.
August 3, ire-require na na magdaan ka sa theoretical session kaya yung mga driving school saka LTO mismo meron na kaming set up kung saan kailangan mag-enroll sila."
Read: Extended Validity of Vehicle Registration and Licenses — Announced by the LTO
In Translation: By the 3rd of August, we will require students to undergo a theoretical session; that is why driving schools — as well as the LTO are setting up where students can enroll.
If you are part of the myriad of people who look to get and apply for a student's permit, you better do it now; you better do it fast. On the 1st of July, all of the applications will come to a halt, as per the LTO.
Quick requirements
In case you're lost and you don't know how you can apply for a student' permit, we got you. In fact, applying for one is not actually difficult. Unlike applying for a regular non-professional license, all you need in getting a student's permit are the following:
Driver's License Application Form (Duly-filled out);
Original Copy of Parent/s or Guardians's consent with a photocopy of at least one (1) of their government valid IDs;
Medical Certificate by a licensed practicing physician (usually, there will be someone present in the office); and
Original and photocopy of the PSA-Certified birth certificate of the applicant
Read: New LTO Rules Might Revoke Your License After Repeated Violations
In case you're wondering how long the lines and the queues are, you're thinking of them incorrectly. When you are planning to get a student's permit, you don't actually have to be in the queue or the line of the non-pro or the pro.
IMPORTANT NOTE: The lines or the queues for the student's permit is not long! It wouldn't actually take you an hour to get it! Of course, though, you need to make sure that you'll get in the LTO office early!
Procedure in applying for a student's permit
Most people believe that in getting your student's permit, the line will be long — that is not always true. As a matter of fact, you don't have to be there before dawn. However, it is imperative to get to the line at least one (1) hour before you plan on applying. This saves you a spot and quite hopefully, you'll be able to finish it earlier than what you imagine.
Make sure you bring all the documentary requirements you need so you'll not experience delays. Think of it as a one-time trip.
Do it as quickly as you can because the student permit issuance will see a suspension on the 1st of July.
Planning on visiting any LTO branch or office anytime soon? Here are a few quick tips to keep yourself safe from the infamous COVID-19 while you accomplish and finish your errands:
Read: LTO Driver's License Exam Reviewer in Tagalog
Wear a face mask to minimize or avoid the spread of the disease;
Bring with you a hand sanitizer or alcohol;
Bring your own pen;
Avoid touching things you don't really have to touch; whenever you touch something, immediately sanitize yourself; and
Make sure to complete the process as quickly as you can so you can go back home and be free from the infamous COVID-19.
What do you think of the 15-hour seminar that the LTO has decided upon? Do you think that stopping the student permit issuance to make room for it is necessary?
Source/s: Top Gear PH | The Philippine Daily Inquirer