Senior citizens are among the people in a demographic that is negatively hit. Because of the fact that most of them are already incapable of working anymore, a lot of senior citizens rely on their children for income. Although there are those who have established businesses, a majority of senior citizens still rely on remittances from their children and relatives.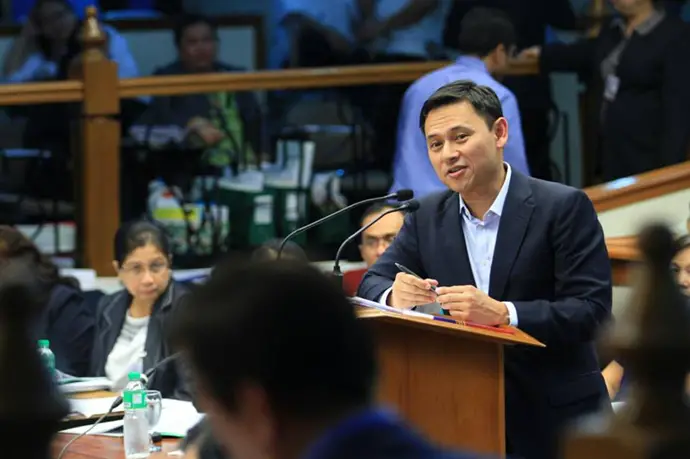 Senator Sonny Angara said that more than half of the country's senior citizen population doesn't receive any pension; this is based on the Coalition of Services of the Elderly. Angara said that it's a sad reality but not hopeless.
Read: Senator Panfilo Lacson Files a Bill That Would Exempt Government Employees and Officials From The Bank Secrecy Act
He continues further explaining that the elderly took care of us while we were young. In fact, they made their sacrifices during their time.
They took care of us when we were young, made several sacrifices to provide for our needs and when they reach their twilight years, many are left to fend for themselves."
How much do senior citizens get for their social pension?
Currently, senior citizens who are part of the indigenous demographic are receiving a total of P500.00 per month which sums up to P6,000.00 per year.
So, what Senator Angara wants is to have a 100% increase in social pension.
He explains further that although they might have saved, it still won't be enough for their daily needs.
Retired na sila, kung may kaunti man sila na naipon, kulang pa ito sa pang araw-araw na gastusin nila. At hindi pa kasama dito ang checkup sa doktor at mga gamot na kailangan bilhin." 
Read: 14th Month Pay For Private Sector Employees, Pushed by Senator Sotto
In translation: They're already retired, even if they have a bit of savings, it's still not enough for their daily needs. This doesn't even include regular checkups and medicine they have to purchase for themselves.
What is this increase in social pension all about?
Senator Sonny Angara filed the Senate Bill 133 or more commonly known to be the Expanded Senior Citizen's Act of 2010. This aims to have a 100% increase in social pension which is P12,000.00 per year.
It may be seen as a drastic increase but in reality, it's just another P500.00 for the senior citizens. This could greatly help them in purchasing whatever they might need on a day-to-day basis.
Read: Bill That Seeks to Increase Public School Teachers' Salaries, Filed by Senators
In addition to the 100% increase, the bill also improves the coverage to include seniors who don't receive any sort of social pension.
He said that the review of the social pension system will be accomplished once every two (2) years after the provision of the law.
A review of the social pension system will be done every two years after the effectivity of the law with the intent of raising the monthly stipend as necessary."
Moreover, he also pointed out that inflation could be a huge factor in the social pension to our seniors. He said that in his version of the bill, he also looks to include seniors who receive less than the basic pension amount.
In the bill, what Angara wants is to give aid to senior citizens especially to those who are receiving way below the average monthly pension.
Read: Free Rides to Students, Offered by the DOTr
Who authored the bill?
Senator Sonny Angara was one of the main authors of the bill and his father was the previous Senate President, Edgardo Angara. Edgardo Angara was the author of the Senior Citizen's Act of 1992 or more commonly known to be the Angara Law.
To add to what Senator Sonny Angara filed for seniors, he is also one of the authors of the Republic Act (R.A.) 9994 or more known as the Expanded Senior Citizen's Act of 2010.
Read: The Pantawid Pamilyang Pilipino Program, Signed Into Law
Based on 2018 data, there are around 8.7 million Filipinos who are over the legal age of being a senior. They represent 8.2 percent of the Philippines' total population of 107 million; so what this means is that they offer a big chunk to the demographic of the country.
What do you think about the thoughts to increase social pension by a hundred percent? Would this be deemed effective in helping senior citizens in their daily routines?