July 1, 2019, Monday, Senate President Vicente "tito" Sotto III submitted a bill that seeks to provide private sector employees a 14th month pay annually. Although some companies offer this bonus pay to their employees, it's still not a standard law.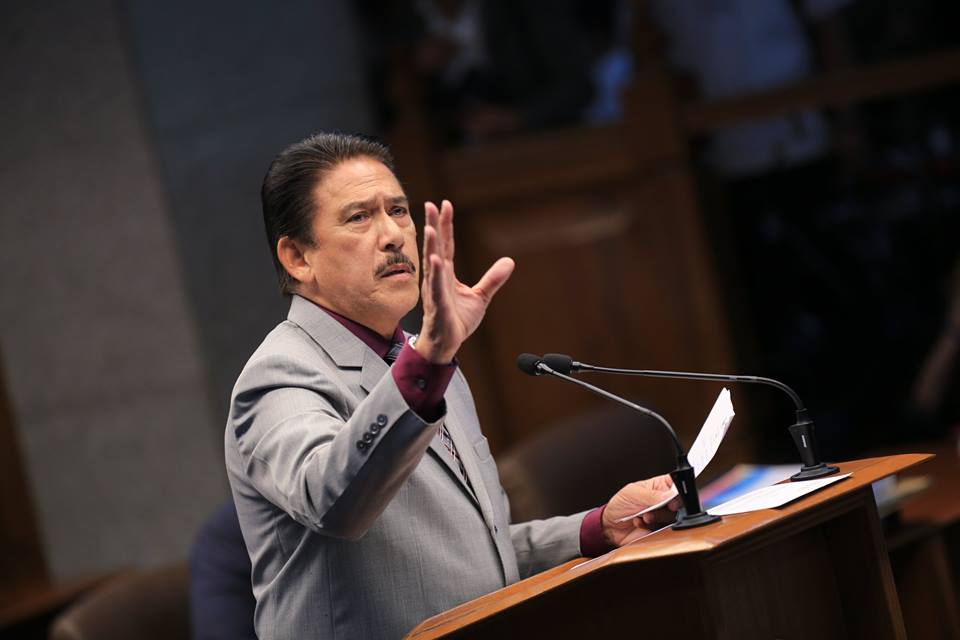 In addition to that, he said that putting a hike on the compensation and benefits of private sector employees is relevant especially if we look at the continuous hike in the prices of basic commodities in the Philippines.
Read: SSS Maternity Benefits Could Reach 70,000 Per Member
He said that the 13th month pay is already set aside for Christmas expenses so employees—especially in the private sector—need extra earnings.
The 13th month pay is gobbled up by Christmas expenses. We need extra earnings in the middle of the year to help ordinary workers in school and medical expenses."
Wasn't there a wage increase recently?
There was a P25.00 wage increase just recently. However, Senate President Sotto emphasized that this is too small in comparison to how workers spend their money on a daily basis.
Especially after his pointing out of the 13th month pay that is spent for the Christmas season, he said that there should be a priority for health and education.
Health and education needs of the ordinary Filipino must be assisted by our government."
Read: K12 Pinoy Graduates Are Qualified to Apply as Cabin Crew or a Flight Attendant
Who will be covered by the proposed 14th month pay?
Senate Bill No. 10 or the proposed 14th month pay will cover all non-government rank and file employees who was seen to have rendered at least one (1) month of work in one (1) calendar year.
Similar to how the 13th month pay is given qualification, it's also how the 14th month pay will be started.
Regardless of employment designation and status, irrespective of the method by how their wages are paid, they should be given the 14th month pay for both the computation and the distribution.
To add to the important factors of the bill, the 14th month pay shall not be below a month's worth of the basic salary of the employee. Meaning, the 14th month pay should somehow be like the 13th month pay which is equal to how much an employee is earning on a monthly basis.
Read: The Pantawid Pamilyang Pilipino Program, Signed Into Law
In proposition, the minimum amount of this extra pay shall not be lower than 1 and 1/2 of the total basic salary earned by the employee within one (1) calendar year.
Sotto said that when this bill becomes signed into law, this shall allow President Ramon Magsaysay's statement become a reality.
Once passed into law, this will make the maxim attributed to President Ramon Magsaysay become a reality – that 'those who have less in life should have more in law."
When shall the 14th month pay be paid to employees?
As per Senate Bill No. 10, the 14th month pay shall not be paid later than the 24th of December of every year. To add to that, it also states that the 13th month pay shall not be given to employees later than the 14th of June of this year. 
However, it shall be as provided that the payment frequency of this benefit is subject of agreement between a certain employer and their employee/s.
Chair of the Senate Committee on Labor, Employment, and Human Resources Development Senator Joel Villanueva, said that he does not have closed doors in hearing the merits and the provisions of the measure—if he will still hold the position in the 18th Congress.
He continued to say that numerous companies already reserved their opinion on the this matter, however, it was deliberated during the 17th Congress.
Read: Magna Carta of the Poor, Signed by President Duterte
We want to hear all sides and we want to see clearly the merits of the bill. I want to hear straight from the horse's mouth what their positions would be on this piece of legislation. So we'll see. I hope and pray this time around we have another three years of a shot to tackle and deliberate this in such a way we can see if this would really help."
What do you think about the proposed 14th month pay for private company employees? Would this be effective and helpful in terms of keeping priorities straight for Filipino families?
Source/s: Manila Bulletin, GMA