Are you a Senior High School (SHS) graduate and you are interested in working? Are you a parent who has an SHS graduate? If yes, then you're in for a good treat! Around 4,500 jobs are offered to SHS graduates at a job fair assembled by a non-profit organization.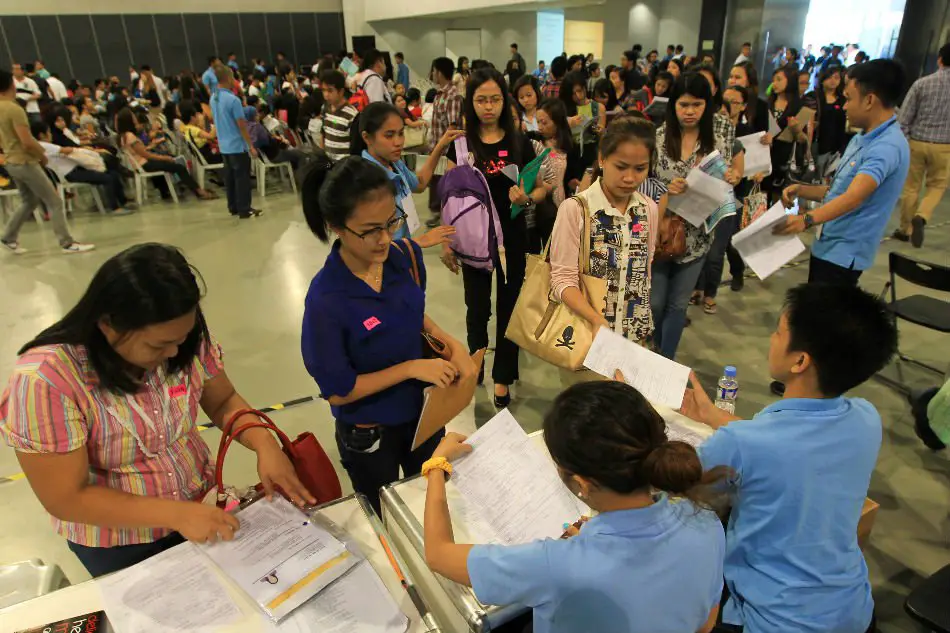 This job fair is open to all SHS graduates from all over the country! If you show the interest to have one (1) job out of the 4,500 jobs offered, then make sure you don't miss it!
Read: 2000 Jail Officers, Needed by BJMP For Their 2019 Quota
When and where would the job fair be?
As per the non-profit organization, the job fair would take place on the 11th of July 2019 in the Trinoma Mall in Quezon City. In addition to that, there would also be the same job fair on the 16th of July 2019 in Robinsons Galleria Cebu in Cebu City.
The job fair is called the First Future Career Immersion and Employment Caravan of the Philippine Business for Education (PBEd). So in the job fair, you can expect thousands of companies to gather with the hopes of them getting applicants who are SHS graduates.
The goal of the job fair is to provide employment to those who were able to graduate from Senior High School. In addition to the jobs they are offering, work immersion is also available to SHS graduates in the job fair, too.
Read: 60,000 Caregivers, Needed by Japan as per the POEA
Which jobs are offered in the job fair?
Although we were not able to find out all jobs in the job fair, some of the most notable jobs that are part of the 4,500 jobs offered are:
Customer service
Administrative work
Finance
Retail
Sales
Information Technology (I.T.)
These are among the most noted and famous jobs that you would be encountering in the job fair.
In one study done by the PBEd, there are at least 90 percent of SHS graduates who are competent enough to provide service to companies operating here in the Philippines. As per the PBEd, SHS graduates have the ability that most employers are looking for in an employee.
Read: Deloitte Will Hire About 1,000 Employees in the Philippines Within the Next 5 Years
So what are you waiting for? Make sure you don't miss out on the job fair by the PBEd!