Military service is one of the things that some countries have as a requirement for men when they become of age. Here in the Philippines, we have the ROTC or the Reserve Officer Training Corps. The ROTC is a college program of the Philippine curriculum and is one of the three (3) components of the National Service Training Program (NSTP).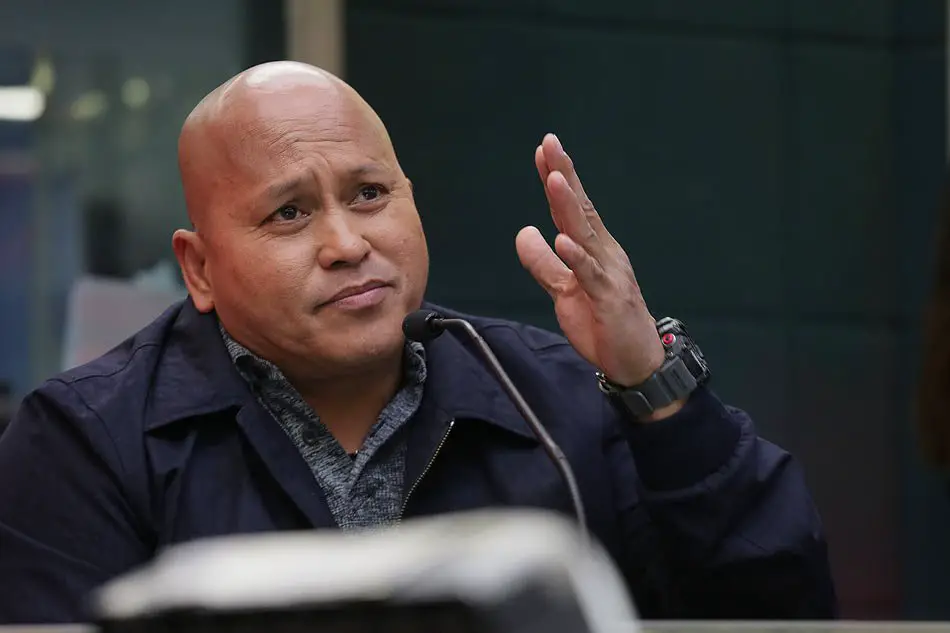 Just recently, there were news about it being part of the program of both grade 11 and grade 12 students but a lot of controversies arose. This idea was backed ideally by the Philippine government because the lower house supported the claim of reviving the mandatory ROTC for senior high school students.
Newly-elected Senator Ronald "Bato" Dela Rosa, however, made a statement about him wanting to push the 2-year mandatory military service for the Filipino youth.
Some people claim that this is far worse than the ROTC aspirations and even said that:
Mas matindi pa 'to sa ROTC"
Read: President Duterte Vetoes the Anti-Palo Bill
Filipino youth Military Service
According to Senator Bato Dela Rosa, he looks to mirror other countries who are undergoing this specific practice. As per him, this is an imperative part of a man's life especially if they reach a certain age.
UNTV had an interview with the Senator and the Senator said that he is looking to implement a better and a more challenging task to the youth of the Philippines. Instead of bringing the mandatory ROTC back in its scale, what he wants is to place Filipino youth to serve the military for a maximum of two (2) years—imitating both Israel and South Korea's practice.
Read: Four-Day Work Week For Filipinos Can Soon be an Option
According to him, this would aid the Philippines to properly boost and intensify its territorial defense strategies and strengths in the event that a foreign invasion takes place. In addition to that, preparedness will be heightened and we will be more difficult to deal with and conquer.
Gusto ko malakas ang ating territorial defense when it comes to foreign aggression, foreign invasion so kailangang i-prepare natin ang ating kabataan na mayroon tayong enough reserves, human resource reserves."
Would there be exemptions?
I know that you're thinking a lot of things revolving around this topic. However, wealth and social status won't be enough to save a Filipino child from servicing through the mandatory military service.
Senator "Bato" said that if this will be implemented, he wants no exemptions or whatsoever despite the social status, achievement, and profession—every male Filipino youth will experience the mandatory military service.
Read: The Anti-Hospital Deposit Law to Make Hospitals Treat Emergency Services Without Down Payment
Funding the mandatory military service
Of course, this program would need appropriate and proper funding. The program could not stand on its own or through regular funding. As per the Senator, the government should back this idea up and shoulder the costs and the funding of the mandatory military service.
He put emphasis on the fact that this should be separate from the NSTP funding where parents of the college students are the ones who pay for their children to be able to undergo the program.
As you may have noticed in Senator Dela Rosa's goal, he wants a just and stable service to guard the society from external and internal threats. Based on his experience being a general, he thinks that bringing the mandatory military service training to the Filipino youth will provide better and heavier impact in terms of defense of our grounds.
Have you seen the animated movie, Mulan? That's how it will work—every Filipino male youth would have to undergo the mandatory military service training—no exemptions, no special treatment, pure defense learning and strategy. 
Read: President Duterte Signs the Law of Allowing PNP Control Police Training
What do you think about this idea from the newly-elected Senator? Would having mandatory military training be an efficient way to allow people to have an idea on how they can protect the country? Will this be deemed effective than re-implementing the mandatory ROTC to be placed in the programs of grade 11 and grade 12 students?
South Korea has been one of the few countries who practice this. Even actors who go on trips for their profession will go back home to abide by their rules and regulations—to undergo the mandatory military service training for service of their country. What stops Filipinos from doing so?