Have you ever encountered a case where someone you know gets into an emergency and the hospital won't act if no down payment is presented? Well, good news for everyone because the Republic Act (R.A.) 10932 or the Anti-Hospital Deposit Law states that in serious and emergency cases, it is unlawful for medical clinics and/or hospitals to request, demand, or solicit any type of payment or deposit as a prerequisite for handling basic emergency care, or to refuse medical treatment to be able to support any patient.
Read: Where can You Complain About a Specific Business?
The Department of Health (DOH) directs all hospitals to tend to patients even if no down payment is shown.
Elmer Punzalan, Assistant Secretary of the Department of Health (DOH) recapitulated that health services should be readily available even without deposits. Hospitals and medical clinics in both public and private institutions, should be able to accommodate patients who look for emergency treatment.
Government hospitals do not require deposits from their patients. Private hospitals, on the other hand, (should) treat patients first. Then, refer them to government hospitals, if deemed necessary."
The Anti-Hospital Deposit Law has been passed and effective to effectively give aid to patients who long for medical health care. More so, basic health care will now be accessible to all Filipinos. This idea, however, was slammed by a few private hospitals.
What will happen to hospitals who will be caught not following this law?
Dr. Rustico Jimenez, President of the Private Hospitals Association of the Philippines Inc. (PHAPI), said that it is possible for a specific hospital to be closed down by the DoH after a number of strikes. He argued that this law could be abused by people and can make small private hospitals bankrupt.
Read: Child Safety in Motor Vehicles Law, Signed by President Duterte
After three (3) strikes, it is possible that a hospital will be closed by the Department of Health (DoH)."
Republic Act (R.A.) 10932 was made effective last 2017 as per Representative Kit Belmonte, who was the Principal Author of this bill.
Section four (4) of the Anti-Hospital Deposit Law
Any medical practitioner, official, or employee of the hospital or medical clinic who would be caught violating the provisions of this Act shall, upon conviction by final judgment:
Be punished by imprisonment of not less than six (6) months and one (1) day but not more than two (2) years and four (4) months;
Or a fine of not less than one hundred thousand pesos (P100,000.00), but not more than three hundred thousand pesos (P300,000.00.); or
Both, at the discretion of the court.
Read: DILG Reminds Dental and Medical Clinics for their Exemption from Business and Mayor's Permits
What do hospitals and other medical clinics need to remember as regards Republic Act (R.A.) 10932?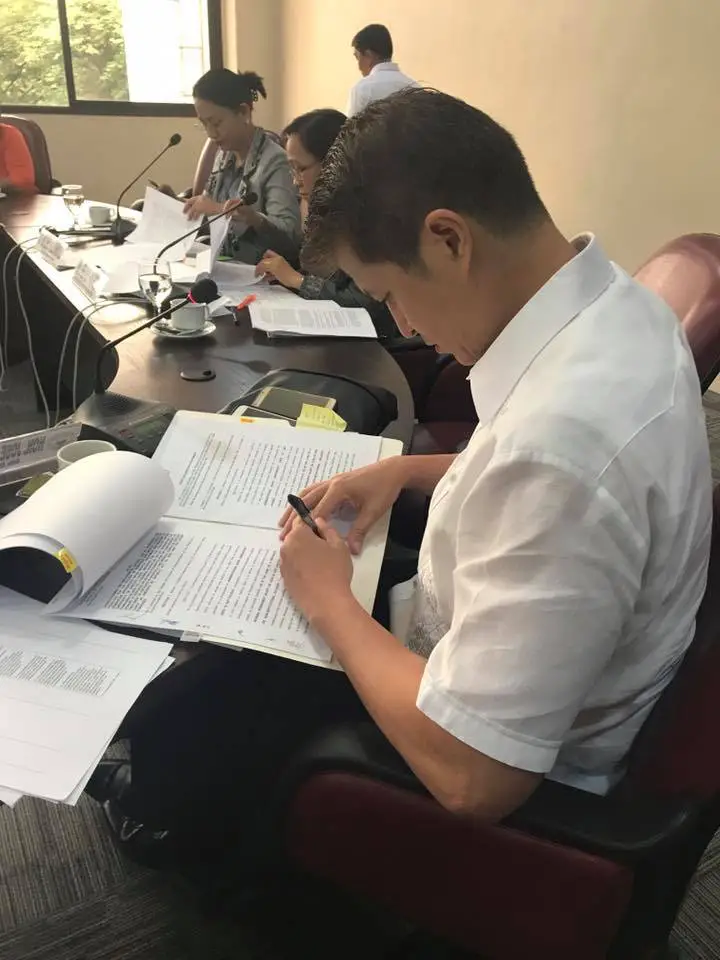 Anyone who works in the institution are not entitled to ask for any type of deposit before providing appropriate medical and basic emergency services to every patient;
In the event that no ambulance is available, an emergency vehicle of the Local Government Unit (LGU) can be used for emergency purposes;
The act of giving birth (labor) and miscarriages are considered as emergency cases;
Presumption of liability shall be observed if a specific patient passes or if the hospital causes severe or serious damage or injury to the patient if the institution fails to admit the patient immediately;
Hospitals and other medical clinics should post the services they offer at the entrance of their establishment; and
Institutions that will be caught violating this act will result to penalties.
NOTE: Republic Act (R.A.) 10932 is amended in National Law No. 702. More so, its provisions of emergency health care to patients have been strengthened and enhanced.
Read: A Guide in Getting the DOH Medical Scholarship
If you have any type of inquiry or complaint, you can direct your statement to the Department of Health (DoH). You can utilize the DoH contact tool which can be found in their website at https://www.doh.gov.ph/contact.
Alternatively, you can give their contact center a call at:
Telephone number: (632) 651-7800 local 5003-5004; (632) 165-165-364
Mobile number: +639 18 888-8364
Email address: [email protected]
You can send a personal message to Representative Kit Belmonte at m.me/attykitbelmonte if you want to go straight to him.