Since the burst of the pandemic and the quarantine, there have been quite a few instances of cash aids being released to the people. From various government agencies and departments – to private institutions lending hands to those who are in dire need.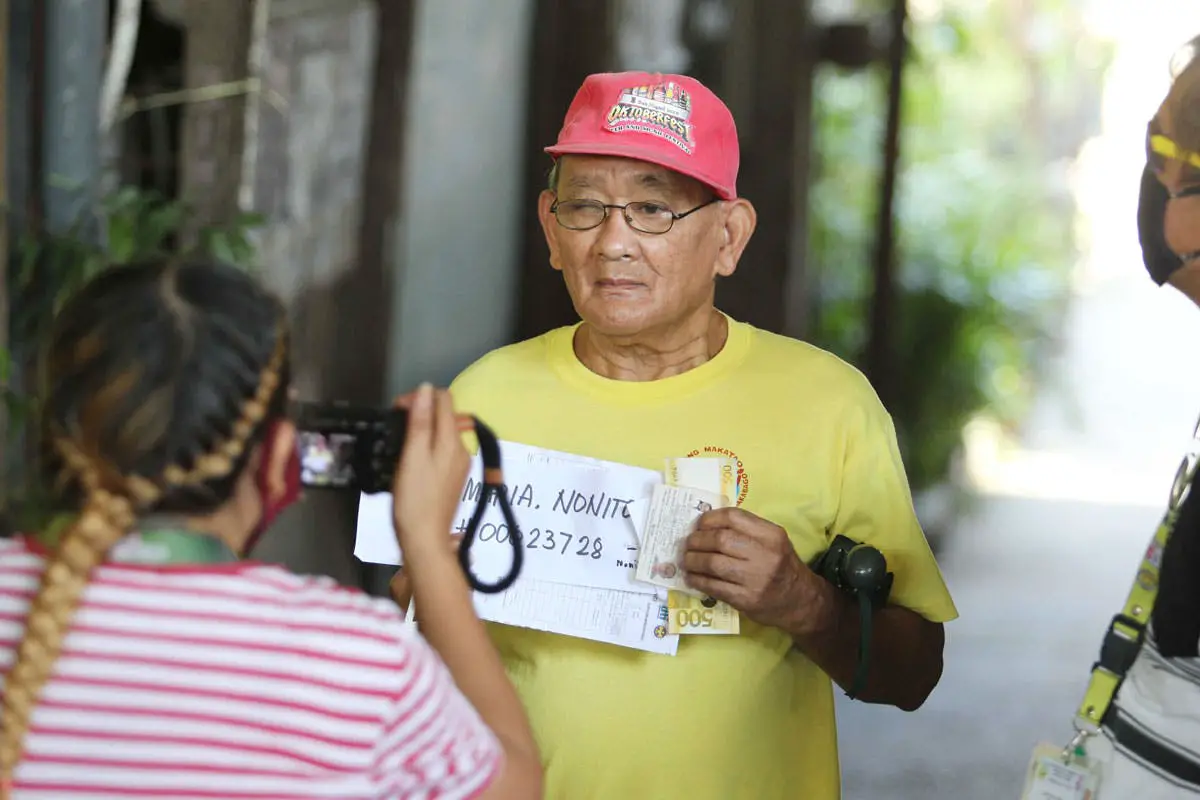 Speaking of cash aids; the 2nd tranche of cash aid from the Social Amelioration Program or the SAP is to be fully completed and done on the 15th of August. Eduardo Año, Department of the Interior and Local Government (DILG) said that the 2nd tranche of cash aid of the SAP would be able to accommodate about 2,600,000+ beneficiaries.
Via the digital disbursement of the 2nd tranche to the National Capital Region (NCR); these beneficiaries can expect to receive the cash aids in no time.
Read: Philippine Banks That Would Waive Online Fees Until the End of the Year
Lessening the Economic Impact
Año also made a statement that the release of the 2nd tranche of the SAP is to help citizens during the Modified Enhanced Community Quarantine (MECQ) to mitigate and somehow lessen the economic impact and negativity.
In addition to that, surrounding provinces can see to it that they'll be helped as well.
The release of this financial aid during the MECQ (modified enhanced community quarantine) will help mitigate the economic impact of stricter quarantine measures in Metro Manila and surrounding provinces."
Updates as of the 7th of August 2020 mentioned that the SAP 2; so far – has been distributed to over 71,701 waitlisted family-beneficiaries. More people should expect receiving the cash aid on the 15th of August. As per Año, the funds have been distributed via Financial Service Providers (FSPs).
In addition to those who have already gotten the SAP 2; over 1,553,052 original family beneficiaries are starting to receive it; families from the following cities should expect it anytime soon:
Caloocan City
Makati City
Pasig City
Quezon City
Read: About 5K PhilHealth Members Are Over 130 Years Old as per the Database
How Much Would Families Receive?
According to the program, these waitlisted families who are beneficiaries are meant to receive about P16,000. This is in relation to the two (2) tranches of the SAP. Original family beneficiaries, however, who already received the first tranche around April to May of this year; shall receive another P8,000.
Furthermore, beneficiaries of the 4Ps would also be able to receive the 2nd tranche of cash aid; they're not left alone in this battle. A budget of P28.3 billion has been provided appropriately for the SAP 2 allocation; with a total of about 2,657,610 families receiving the cash aid.
Digital Disbursement
A lot of family beneficiaries have already received the SAP 2 allocation – and they did it via digital means. Año said that beneficiaries in Metro Manila would receive the 2nd tranche of cash aid through digital means; this is to help in keeping them safe and protected, whilst providing what they are in dire need of.
Read: Pag-IBIG Housing Loans Rise Amid the COVID-19 Pandemic
Family beneficiaries, however, in rural and provincial areas, would be receiving the SAP 2 cash aid manually. In addition to that, families from these cities received and will receive their cash aids via: Starpay, GCash, and the DSWD's FSP partners:
Mandaluyong City
Marikina City
Las Piñas City
Caloocan City
Makati City
Navotas City
Pasig City
San Juan City
Quezon City
Valenzuela City
No alerts from other cities have been given to check if they are to follow and observe the same activity. In case you have questions, try inquiring in your LGU to see what plans they have in dispersing the cash aid.
Maintaining Physical Distance
As per Jonathan Malaya, DILG Spokesperson and Undersecretary said that it's going to be so contradictory if the people who would claim the SAP 2 would catch the virus. This is the main purpose why they are to disperse it via their digital and their virtual channels.
It's the greatest irony of all kung makukuha ng mga tao ang virus sa pag-claim ng SAP 2. Yan po ay nakakalungkot kaya po pakiusap, maintain a physical distance."
In Translation: It's the greatest irony of all if the people would catch the virus while they're claiming the SAP 2. That's going to be sad; so we would like to remind everyone to keep  and maintain physical distance wherever they may be.
Read: Limited Face-to-Face Classes Approved in Low-Risk Areas by the Malacañang
This applies to family beneficiaries who are part of the provinces and the areas where they wouldn't be able to receive it via digital or virtual transfers. In case you are part of this demographic, it is imperative for you to note that you need to practice minimum health standards to avoid contracting the virus.
What do you think about the timing of the 2nd tranche of cash aid to those who need it? Could this be a good way to help all those who are swallowed by poverty? Can this be deemed as safe?
Source/s: The Philippine Star | MSN