How would you feel about wearing face masks at home? Do you think that this practice should be observed by all households in the country? Can this actually help in containing the fast-paced spread of the infamous COVID-19 virus? Eduardo Año, the Department of Interior and Local Government (DILG) Secretary advised that wearing face masks at home – yes, in residences should be observed.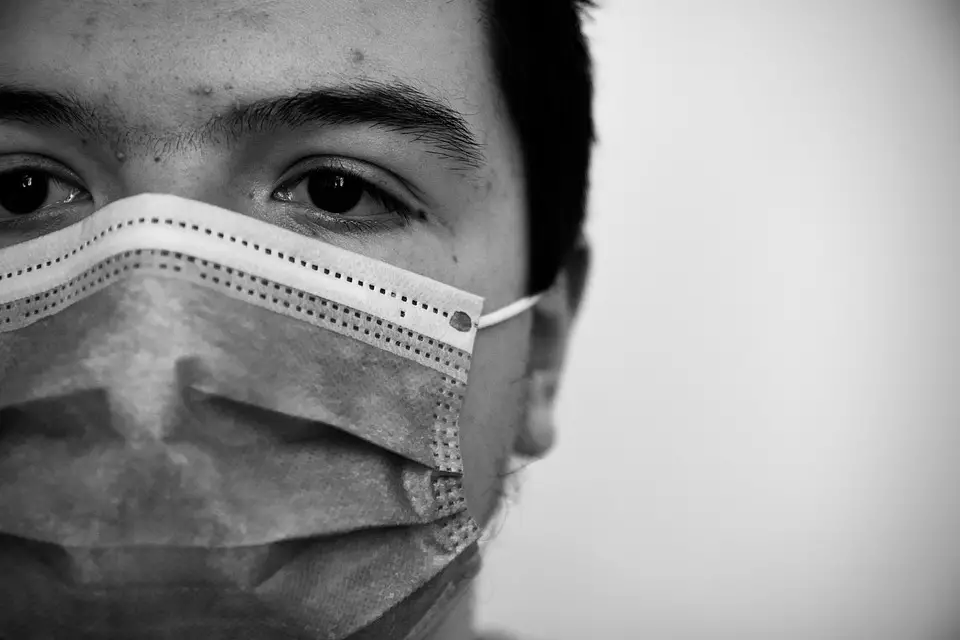 As per him, this standard should be one of the thing most Filipinos are observing; wherever they might be. In addition to that, it's also helpful for us to practice social distancing too, while at work, in public places, and even while we are at home.
Read: Russia to Share Their COVID-19 Vaccine to the PH
Close Ties Transmission
He said that the most important factor of this is to avoid transmission within households; and that practicing and observing these standards can help stop the transmission of the disease.
Isipin natin ngayon ang transmission ngayon ay buong pamilya na, pami-pamilya… rich or poor talagang buong pamilya… ang pinaka-importante diyan kung talagang di nila maiwasan, magsuot sila ng mask. Advisable din 'yung face shield diyan."
In Translation: Come to think of it, COVID-19 transmissions now are affecting family after family; rich or poor. The most important thing to consider is that if they can't really avoid it, they should wear a mask. The wearing of face shields is also advisable in this regard.
Read: 2nd Tranche of Cash Aid to be Completed on the 15th of August
Densely Populated Areas in the Country
The advise of wearing face masks didn't actually arrive randomly; it came after Carlito Galvez Jr., Secretary of the COVID-19 Response Force said that the transmission of the virus isn't only in workplaces; it's also in some residences in areas where there are a lot of people.
He said that as per the data they got, COVID-19 contamination today isn't only per individual; it is per family and it should be taken note of by everyone who are a part of the household.
Based doon sa data na nakita natin sa hospitals; ang contamination ngayon is not only by individuals, ngayon by families na. Nakita natin 'yung vulnerability talaga sa workplace at saka 'yung vulnerability ng mga informal communities na talagang hindi nag-o-observe ng minimum health standards."
Read: Some Airlines Require Face Shields For Traveling
In Translation: Based on the data we have seen in hospitals, contamination instances now is not only per individual, it is per family. We were able to see the real vulnerability in the workplace as well as the vulnerabilities in informal communities that really don't observe the minimum health standards.
To this, wearing face masks at home has strictly been seen as one of the most effective and yet, the cheapest way on how to evade the infamous virus. Año explains that what's also important would be the LGUs that we are living with; those who  regularly go out, and those who have activities in public areas should see to it that they wear masks and that they maintain distance even while they're at home.
Wearing Face Masks at Home – Even Face Shields
To heighten the security of the people's health further; Año said that they're even encouraged to wear face shields, not just masks not only when they're in public transport vehicles – but also in public areas like hospitals, markets, groceries, quarantine facilities, and the like.
As Año said in Filipino:
We are encouraging people – and we're near to require them to wear face shields in highly and densely populated areas. For example, mass transports, establishments, and even isolation facilities, hospitals, and wet markets and work places where a myriad of people gather; places where they're not able to maintain the two (2) meter distance."
Read: Mandatory Wearing of Face Shields in the Philippines Starting August 15, 2020
He also adds and hopes that the Local Government Units (LGUs) do not impose penalties to people who choose not to wear face shields. Let it just be that they make people understand that wearing face shields is something that can save their lives; especially if they take on the daily battle of interacting with a ton of people while they're out.
What do you think about Año's recommendation of wearing face masks at home? Can this help in the minimizing of the spread of the virus? This might not be the most effective way to do so, but it would actually help if we follow our government's directives.
The Philippines is known to be the country that had the longest quarantine or "lockdown." It has been 146 days since we last saw normalcy in the activities within the country. Everybody is hoping for the fast recovery of our country so that we'll experience less hassle and less risk in everyone's finances.
Source/s: The Philippine Star | GMA Network