Earlier this year, plans of creating three (3) new government departments have been discussed. In fact, these 3 new government departments would be focusing on their designated assignments and responsibilities.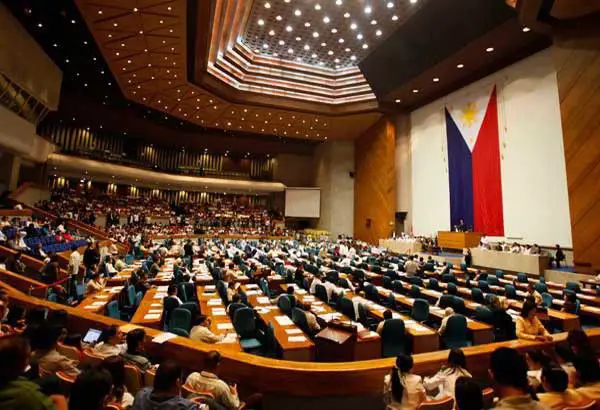 On his fourth (4th) State of the Nation Address (SONA), President Rodrigo Duterte expressed his wants of putting up the bills that wold create more government departments. He addressed his message to lawmakers, telling them to speed up the passage of bills creating these.
Read: Polio Vaccination Certificate, Required From Filipinos if Going to These Countries
What would be the 3 new government departments?
In his 4th SONA, President Duterte wanted to create a Department of Water Resources; a Department of Disaster Resilience; and a Water Regulatory Commission. In addition to that, he also called on lawmakers to establish a Department of Overseas Filipino Workers.
The latter will be designed to ensure the protection and welfare of Filipinos who are working abroad.
Read: LTO to Require Applicants of Driving School Before Being Given a License, Soon
The House of Representatives plans on passing the proposed laws which would create and establish 3 new government departments namely:
The Disaster Resilience/Response
Water Regulatory Commission
Department of Filipino Overseas Workers
House Speaker Alan Peter Cayetano said that as of this moment, they want the three (3) new agencies before the end of 2019. However, it's effectivity will be seen by the middle of next year because of funding.
We want the 3 departments… before the end of the year. As we know, kahit ma-create iyan before the end of the year, wala pa naman sa budget iyan tapos kukuha pa ng empleyado, lipatan ng opisina. Even assuming that we can do it by the end of the year, baka middle of next year pa [maging operational]."
Read: GSIS Educational Subsidy to Selected 10,000 Students – Qualifications and Requirements
In Translation: Even if those new departments get establishes before the end of the year, they're still not part of the budget. Then we'll be getting more employees, transferring of offices. Even assuming that we can do it by the end of the year, it might be operational by the middle of next year.
Substitute Bill
To add to that, lawmakers are currently in the process of making a substitute bill. This substitute bill will be replacing some versions of the proposed Department of Disaster Resilience which does not agree on whether it should take the social welfare department that includes how to incorporate police in disaster response or if they should take over the relief aid distribution.
On the other end of the rope, Cayetano said that all of the bills are pointing towards the direction that only one (1) Cabinet Secretary will be held accountable for mitigating disaster, providing of first response, and rehabilitation of destroyed structures.
Read: Makati Lawmaker Files a Bill That Would Grant a 5-Day Leave For Mental Health Wellness For All Employees
What do you think of this 3 new government departments? Do these hold a useful thing in the current stature of the Republic of the Philippines? Can this be an enhancement to how the country is?
Source: ABS-CBN News