Makati City Representative Romulo "Kid" Peña Jr., a postulant lawmaker filed House Bill (HB) No. 4620 or the Mental Health Leave and Awareness Act. This specific bill, should it be signed into law, would provide a total of five (5) days of leave for employees in both the public and the private sectors. You read that correctly, a 5-day leave will be granted to employees, as stated in this act.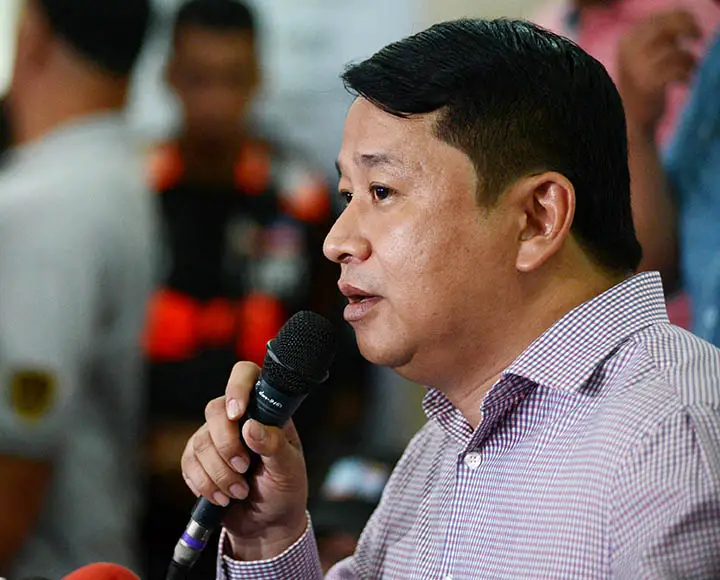 In a statement that was gotten from him, he quoted a study that was done back in 2011; he expressed his concern about the sudden jump of suicide incidents in both males and females. With this, he said that the country's government shall take action in being a part of addressing this concern, once and for all.
Read: Nurses in the Government Should Not be Paid Less Than 30K a Month – SC
What is the Mental Health Leave and Awareness Act?
To give you further detail as to what this bill is all about, let us first understand its goal. According to Peña, the Philippine government should have a hand in addressing the problem of mental health in the country.
When he was interviewed about the bill he filed, he cited a survey that was conducted and done by the Department of Health (DOH) which shows that out of 327 government employees in the Metro, 32 percent of them were found and observed to have experienced at least one (1) mental health problems.
Read: Food and Drug Administration of the Philippines (FDA) Gives Order to All Stores to Hide Alcoholic Beverages
Citing the DOH, he continued to say that since 2003, the ninth (9th) leading causes of death among Filipino adults aged 20 to 24 years old was suicide.
As early as 2003, intentional self-harm was already found to be the ninth leading cause of death among 20 to 24-year old Filipino adults."
He said that this bill will extremely be beneficial to employees because if this bill gets inked into law, this will allow both employees and students to have the opportunity to positively reassess their mental health; with, of course, help from the professionals about mental-wellness.
I filed this bill to give the employees and students the opportunity to reassess positively their mental well-being with the help of professionals. t is proposed in this bill that the employers will offer mental health wellness activities that employees shall attend while on leave."
Read: Bill That Would Limit Holidays For Overall Productivity, Filed in the House of Representatives 
Who filed this bill?
Romulo "Kid" Valderama Peña, former Makati City acting mayor, and now a lawmaker, was the one who filed this bill. He said that he was able to see and notice shocking statistics in the increase of the people who inflict self-harm.
With this, he is urging the Philippine government to take action in resolving and addressing this concern with utmost urgency.
The government to help address the problem
Saying that the Philippine government should be of aid in addressing this problem, he then quoted a study done in the year 2011 as he expressed the hike in the incidence of suicide in males and in females.
Read: Senator Panfilo Lacson Files a Bill That Would Penalize People Who Abandon Their Sick, Old Parents
In men, the percentage increased from .20 to a staggering 3.59 among 100,000 men between the years 1984 and 2005. Females, on the other hand, saw an increase from 0.12 to 1.09 per 100,000.
He mentioned that seeing these figures increasing was alarming enough not to notice it. Peña continues to say that the country's government should be sensed with urgency in addressing this, and this is why he is filing HB 4620.
Seeing these alarming statistics, it is with utmost urgency that the government should address the problem of mental health. It is therefore proposed that all employees in the private and public sectors be given a five-day mental health wellness leave, while all public and private schools must integrate in their curriculum, mental health awareness."
Read: Earlier Retirement Age Bill For Government Workers, Filed by Senator Gatchalian
What does the HB 4620 impose?
Under the bill, all employees would not be required to attend or report for work for a total of five (5) days, giving them a privilege of a 5-day leave for themselves; while still earning their regular compensation if they will be participating in mental health wellness activities offered by their employers.
Yes, in addition to that 5-day leave for employees, the bill is also suggesting that the employers provide sufficient and adequate activities for mental health wellness; that, of course, the employees can attend to while they're on the said leave.
Mental wellness subject in schools
As we mentioned above, Makati Solon Peña mentioned "students" to be a part of this act. Having said that, HB 4620 also mandates all private, public schools, and educational institutions to hire and employ at least one (1) in-house certified guidance counselor.
Read: Higher Taxes on Alcoholic Beverages and E-Cigarettes, OK-ed by the House
If an educational institution would not be able to provide a registered/certified guidance counselor, then an allied professional who was able to appropriately trained in the mental health industry or as an authorized mental health practitioner is allowed.
NOTE: The bill suggests that this employee who will be handling mental health wellness concerns are expected to oversee and overall provide lectures, programs, activities, counseling services, and sessions about mental health awareness.
When will the act be effective?
Just like any other bill that gets signed into law, the 5-day leave for employees, the employers providing mental health wellness activities and programs, and schools providing sufficient and appropriate mental health support would be effective after it is announced, generally a few days after its publication in a newspaper of general circulation or in the Official Gazette of the Republic of the Philippines.
The implementing rules and regulations (IRR) of the proposed act shall be done within thirty (30) days or one (1) month from the effectivity of it. The people/departments tasked to accomplish this would be the Chairpersons of the Civil Service Commission (CSC), the Secretary of the Department of Labor and Employment (DOLE), and the Secretaries of the Department of Education (DepEd) and the Department of Health (DOH).
Read: Sotto Looks to Exempt Public School Teachers From Income Tax
What if the government catches a person or an institution violating the act?
Should the bill be signed into law, as the bill provides, violators would be fined amounting to P100,000.00. Moreover, these violators shall serve one (1) month to six (6) months of term in jail. 
In conclusion, former Makati City acting Mayor Romulo "Kid" Peña looks forward in taking care of the mental health of people in the country. Because he was able to notice the alarming increasing rate of both males and females experiencing self-harm in the country, he is urging the Philippine government to take part in addressing this.
Read: PhilHealth Launches Z Benefits Package for Children with Developmental Disabilities
Hopefully, should the bill be signed into law, the 5-day mental health wellness grant that employees will be receiving would be used appropriately and in the correct way.
What about you? What do you think of being given a 5-day leave for your mental-wellness? Should this act be pushed to be signed into law? Do you think that this proposal is something that could help the welfare and mental health of Filipinos?
Source: Manila Bulletin