To help with everyone's financial situation, the Bangko Sentral ng Pilipinas or the BSP put down the order to give a 60-day grace period on all payments of loans. Benjamin Dikno, the Governor of the BSP said that this requires all institutions covered by the BSP.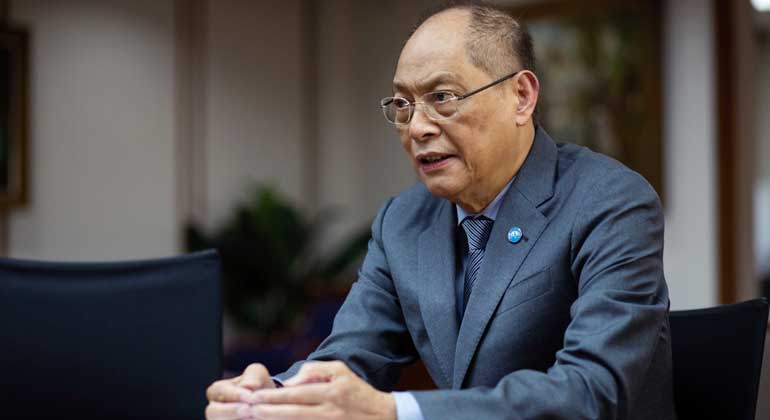 We require all covered institutions to implement a mandatory, one-time, 60-day grace period to all loans that are existing, current and outstanding, falling due, or any part thereof, on or before December 31, 2020."
After several meetings about the length of this moratorium, lawmakers and the House of Representatives agreed upon having a one (1) year moratorium on the payment of loans. However, this was negated by banks and other financial institutions due to the fact that prolonged loan payments can induce high risks of failure.
Read: Vacant Positions in the DBM You Can Apply For
Bayanihan to Recover as One Act
In case you've forgotten, the Republic Act 11494, Bayanihan to Recover as One Act or the Bayanihan 2; requires financial institutions to provide a 60-day grace period. More so, after it has been signed into law back on the 11th of September, 2020.
This would be the BSP's help and assistance to the Filipino people.
Diokno explains how the 60-day grace period functions.
The accrued interest for the one-time 60-day grace period may be paid by the borrower on staggered basis until December 31, 2020. Nonetheless, this will not preclude the borrower from paying accrued interest in full on the new due date. All parties may agree to a grace period longer than 60 days, and/or payment of accrued interest on staggered basis beyond December 31."
Read: Senator Ramon "Bong" Revilla to Give 1,000 Students Free Tablets
This simply means that borrowers and banks can have an agreement to have a grace period longer than 60 days or two (2) months.
Where Would This Moratorium be Applied to?
As per the announcement, this moratorium will apply to the loans of:
Consumers
Entities and Businesses With Multiple Loans
The banks that would be a part of this moratorium are:
Commercial Banks
Universal Banks
Rural Banks
Thrift Banks
Cooperative Banks
Savings and Loans Associations
Pawnshops
As according to the memo, these institutions shall not apply interest, penalties, fees, and other charges while the 60-day moratorium is in place. In addition to that, future payments, amortizations, and other surcharges of the borrowers wouldn't be allowed.
Read: The Department of Education (DepEd) is Looking For Over 65,000 Teachers and Other Personnel in 2021
Waive Provisions of the Bayanihan 2
In addition to the 60-day grace period, Diokno said that these institutions are also restricted from  requiring clients to waive applications of the Bayanihan 2 law. These provisions help provide different stimulus packages to different sectors and areas of the Philippine economy.
No waiver previously executed by borrowers covering payments falling due until Dec. 31, 2020 shall be valid. Nonetheless, this shall not preclude the borrower from paying the accrued interest in full on the new due date."
Clarifications on the "grace period"
A lot of people get the confusion about what grace periods are. As a matter of fact, Salve Duplito, a Financial Adviser, said that grace periods are only to be seen as postponements of the dues and the payments. It is not a condonation of the loans that would free borrowers from their duties.
Read: A 106 Billion Peso Budget for Poor Families, Allotted by the Government
More so, she said that this is only to delay the dues of borrowers and that they still need to settle it.
Apart from the 60-day grace period commanded by the BSP to its regulatory banks and institutions; the Philippine government also imposed a one-month or a 30-day pardon on some of the monthly payments of people.
As per them, this'll not only free people from their stress of finances, but also to assist them in coping with the infamous COVID-19 pandemic.
Further Extensions on the 60-Day Grace Period?
Following the announcement about the moratorium, people had their thoughts on it immediately. As a matter of fact, people who are involved asked if there could be an extension of this 2-month moratorium on the loans from their financial institutions.
Read: Here's a Guide on How to Apply For the Pag-IBIG Fund Loan Moratorium Online
However, Diokno made the clarification that it's a one-time program and is also non-extendable. This is to be fair with all the banking and financial institutions so that they'll never fear of putting their institutions at risk as well.
It's one-time, mandatory and non-extendable. We are expecting that there would be no further extension as far as the 60-day grace period is concerned."
What are your thoughts on the moratorium that has been OK-ed by the BSP Gov? Can this help and assist people who have been paying for their duties and obligations?
Source/s: The Philippine Daily Inquirer | ABS-CBN News