The Duterte Administration's Pantawid Pamilyang Pilipino Program or the 4Ps, allocated a 106 billion-peso budget for poor families from the P4.5-trillion national budget for 2021. This is to provide cash grants to around 4.3 million families regarding their children's health and education needs; according to a House Leader.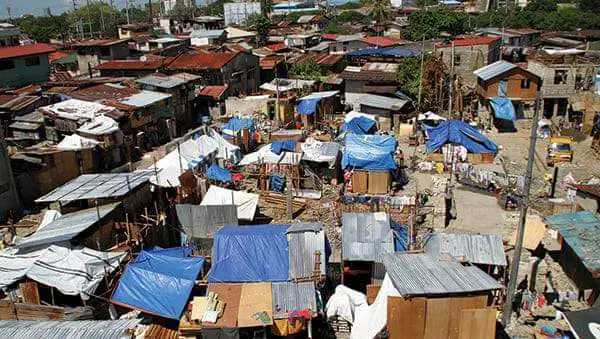 Deputy Speaker Mikee Romero, one of the authors of the law implementing 4Ps; said that this budget for poor families consists of the bulk of the proposed P169.3-billion 2021 budget for the Department of Social Welfare and Development (DSWD).
Read: The Information Communications Technology (ICT) is Getting a P21.4 Billion Budget in 2021, Duterte Administration
The 4Ps budget for poor families for next year signals the increase of 5 billion pesos over this year's allocation of 101 billion pesos. In addition, Romero said that more families will be receiving cash aids and assistance programs from the Philippine Government.
More Poor Families to Receive Financial Assistance
In addition to that, the deputy speaker also said that the increase will mean more families will be able to receive cash grants from the Duterte administration. The Administration aims to help more poor families as we see next year entering.
The increase means that more poor families will receive financial assistance from the government."
The 4Ps program gives out a monthly subsidy of up to P1,500 to qualified families; as long as they are compliant with certain conditions such as keeping children in school and attending family development sessions.
Read: The Metro Manila Subway Project to Provide About 60K Jobs to Filipinos
The House leader, heading the Party-list Coalition Foundation Inc. in the chamber, pointed out that the total appropriation for 4Ps for the next year is actually equal to P113.8 billion. Moreover; the P7.8 billion for administrative cost and other expenses are also taken into account.
Breakdown of the 7.8 Billion Pesos
Out of the P7.8 billion, he said that a total of P4.7 billion will be to provide salaries to workers; P1.6 billion to the "cost of services;" P289 million to "bank service fees;" P432 million to "monitoring and evaluation/spot checks;" P393 million to administrative expenses; P111 million to training; and PHP27 million to information, education, and printing of manuals and booklets.
Romero, meanwhile, urged the state-owned Land Bank of the Philippines; which is also the principal conduit of 4Ps cash grants, as well as other participating banks to reduce or even remove their service fees. He said that reducing it by 50 percent means that an additional 1 billion pesos will be given to more poor families.
This reduction is already a good source of funds to be given and provided to poor families.
Read: Caloocan Delivery Service to Offer Livelihood to Caloocan Residents
A 50-percent reduction will mean an additional P1 billion that could go to beneficiaries or more poor families benefiting from the program."
Aside from the 4Ps allocation, the government has something more. Romero said DSWD's P169.3-billion budget for 2021 also includes P41 billion for social protection programs like medical, transportation and burial assistance; and P4.3 billion for disaster response such as the provision of relief goods.
The House Bill 7559
Moreover, a bill directed towards broader protection for independent couriers who deliver for e-commerce companies like Lazada and Shopee has been filed by House Deputy Majority Leader Bernadette Herrera.
House Bill 7559 or more commonly referred to as the Magna Carta of E-Commerce Delivery Personnel aims to ensure the safety and welfare of e-commerce delivery contractors by promoting cashless payment for home deliveries and penalizing cancellation of cash-on delivery transactions.
Read: PLDT New Fibr Plans For Work From Home (WFH) and Online Schools
Hererra said that it doesn't just help promote the health and safety of the riders;  but also to heighten the effectiveness and the efficiency of them.
In order to increase efficiency and protect the welfare of delivery riders whose lives put at stake to keep us safe within our homes; this bill seeks to provide more secure measures to these service providers and penalize those who unreasonably and inconveniently cancel their orders upon delivery."
The iLead or the Institute for Leadership, Empowerment and Democrat said that the P4.5 trillion budget for next year is for the fixing of pre-pandemic priorities.
This is despite the significant losses in nearly all economic sectors in the Philippines; including a 16.5- percent GDP drop in the second quarter of 2020. Massive layoffs, business closures, and the increasing number of hungry families raise alarms on Filipinos' capacity to survive the pandemic. According to a study; as many as 5.5 million families can fall into poverty if they experience a 10- percent decrease in their respective incomes."
Read: P4.1 Billion Budget to Accelerate the National ID System
What do you think of the approved budget for poor families? Furthermore, do you agree that it's for the overall well-being of poor families in the Philippines?
Source/s: Business Mirror PH | The Philippine Star