We all experienced being students. Time is what separates a student from the rest—time being the factor where they should follow a certain schedule for their day. When you were in basic school, I'm pretty sure that you were given the option if you want to be in the morning or afternoon classes. In high school, however, it's quite different because you would be following the whole day class and in college, it's scheduled.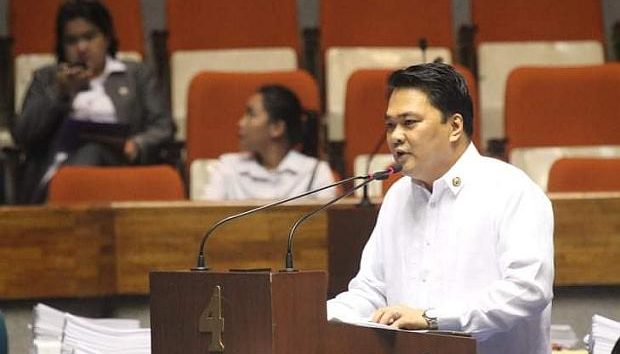 Read: Bill That Seeks to Increase Public School Teachers' Salaries, Filed by Senators
When you were still studying, did you have a class that is earlier than the time civilization rose? Did you have a class so early that you annoy your parents whenever you go to school? Well, a bill was submitted in the 18th Congress that would bans classes that would start earlier than 8:30 A.M.
Who authored this bill?
Greg Gasataya, Bacolod City Representative, authored and filed this bill that bans classes that would start earlier than 8:30 A.M. in schools under the rule of both the Department of Education (DepEd) and the Commission on Higher Education (CHED).
In House Bill (H.B.) No. 569, Gasataya mentioned that school hours should start not earlier than 8:30 A.M. because of the fact that the accessibility of transportation is kind of difficult to come across.
The state of transportation, amount of workload under the new K-12 curriculum, state of mental health in the country, and accessibility of schools especially in rural areas which are just some of the conditions prejudicial to the health and safety of Filipino students."
Read: Free Rides to Students, Offered by the DOTr; Also read: Where Can Students Register For The Free Train Rides?
So, it's quite clear that it's not just the transportation Gasataya is worried about, it's also with the health, safety, and the accessibility of public transport especially in far rural areas of the country.
In a statement, Gasataya said that the State should be the one adjusting to the situation of what our country is currently in. In addition to that, he said that the Philippine government must prioritize the overall social well-being of students.
It is the policy of the State to adopt an integrated and comprehensive approach to health development in schools. We must give priority to the physical, mental, and social well-being of students, among others, through a system of education which gives primordial interest and concern to the health and safety of students."
What improvement could this bring to students?
It would eradicate the hassle of students trying to catch public transportation in the most rural areas of the country. So, it would lessen attendance discrepancies because we very well know the traffic that our country possesses.
In addition to that, there were studies conducted that resulted to better and higher chances of improvement in later school start times compared to earlier ones.
According to a Harvard study, chronic sleep deprivation can be damaging to the physical health. This can be intertwined to how a mentality of a student is.
Read: Bill of Mandatory ROTC for Grade 11 and 12 Students, OK-ed by the House
A Vice Chair of the House Committee on the Higher and Technical Education during the 17th Congress also said that other nations that have or impose a later time in the start of school times have shown improvement and drastic positive changes in the performances of students.
It's actually a no-brainer, if you think about it. Not only would this benefit students in their trip to their schools convenience-wise, it's also backed by Science and research that starting school later can have a positive impact with their performance.
Read: Plant at least 10 Trees A Requirement to Graduate – New Filipino Law
What do you think about this freshly submitted bill? Do you think that this will help in terms of keeping the students safe and that their overall social well-being is considered? Do you think that this would help them be motivated in going to school?
Read: K12 Pinoy Graduates Are Qualified to Apply as Cabin Crew or a Flight Attendant
Hopefully, the bill that bans classes that would start earlier than 8:30 A.M. is something that higher government would consider—it is, anyways, for the betterment of the well-being of students.