Heading on the southern part of the Philippines is commonly done through land travels that can take up too much of a traveler's time. The lack of mode of transportation also affects a travelers choice of destination, resulting in less tourism in the region. Despite the scenic views the southern region has to offer, it is one of the less-visited parts of the country that travelers opt to go to due to lack of air travel. However, if you are planning to explore the south, especially the Bicol region, the construction of the Bicol International Airport referred to as the "most scenic gateway" of the country, is already completed and starting its operation.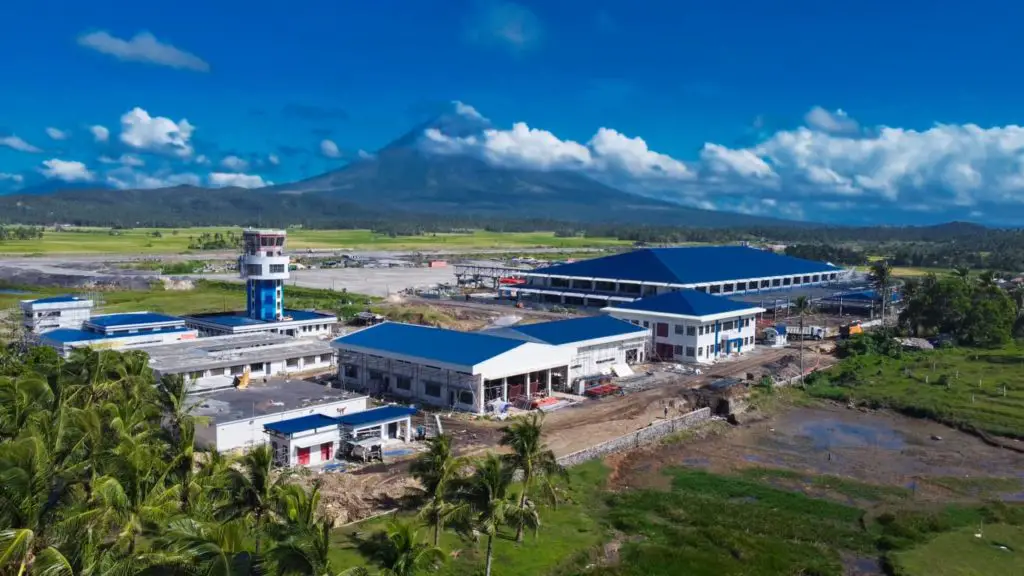 Bicol International Airport (BIA) or also known as Southern Luzon International Airport is a major international airport located in Daraga, Albay City. After 11 years of delayed construction, BIA is set to replace the Legazpi Airport as the construction finished and is considered as South's first-ever international airport. According to the Civil Aviation Authority of the Philippines (CAAP), BIA is 92% complete as of October 3, 2021, with its passenger terminal building at 97%, administration building at 98.9%, crash fire rescue building at 98.4%, air traffic control (ATC) at 98.6%, powerhouse at 98.6%, and cargo terminal at 98.5%. CAAP also said that it will start its operation on October 8, 2021, receiving domestic flights.
Read: Duterte Administration Unveils Infra Projects
Once BIA is in full operation, it can serve over two million passengers annually as stated by Transport Secretary Arthur Tugade. He also said in an interview that BIA had gone through three groundbreaking ceremonies before June 16, 2021, under three administrations, experience arson caused by the rebels, and he also stated that the continuous construction of BIA pushed through the consistent effort of the Duterte Administrations on its Build, Build, Build program.
BIA is a PHP4.8 billion construction project that stands on 148-hectare land, featuring a 2,500-meter runway strip with night landing, air traffic control tower (ATC), and take-off amenities. According to DOTr officials, the construction of BIA has created 775 jobs and is expected to hire over 1,100 individuals when the commercial operations begin.
Furthermore, BIA features high technology used at the Clark International Airport (CRK). As stated by Danjun Lucas Airport Projects Team Head and CAAP Chief of Staff, BIA has the same service provider of high technology with CRK that allows the passenger to check-in without face-to-face contact through the contactless self-service booths. It also allows passengers a contactless food ordering system and baggage control. At present, BIA has completed its construction and is set to accommodate domestic flights. Overall, the completion of the construction of BIA is expected to increase the Bicol region tourism and attract more investors transforming Albay into a business center.