Good news, just recently, the Social Security System (SSS) announced that they have job openings. As per their announcement, there are job vacancies for Plantilla positions in both the rank and file and the executive positions.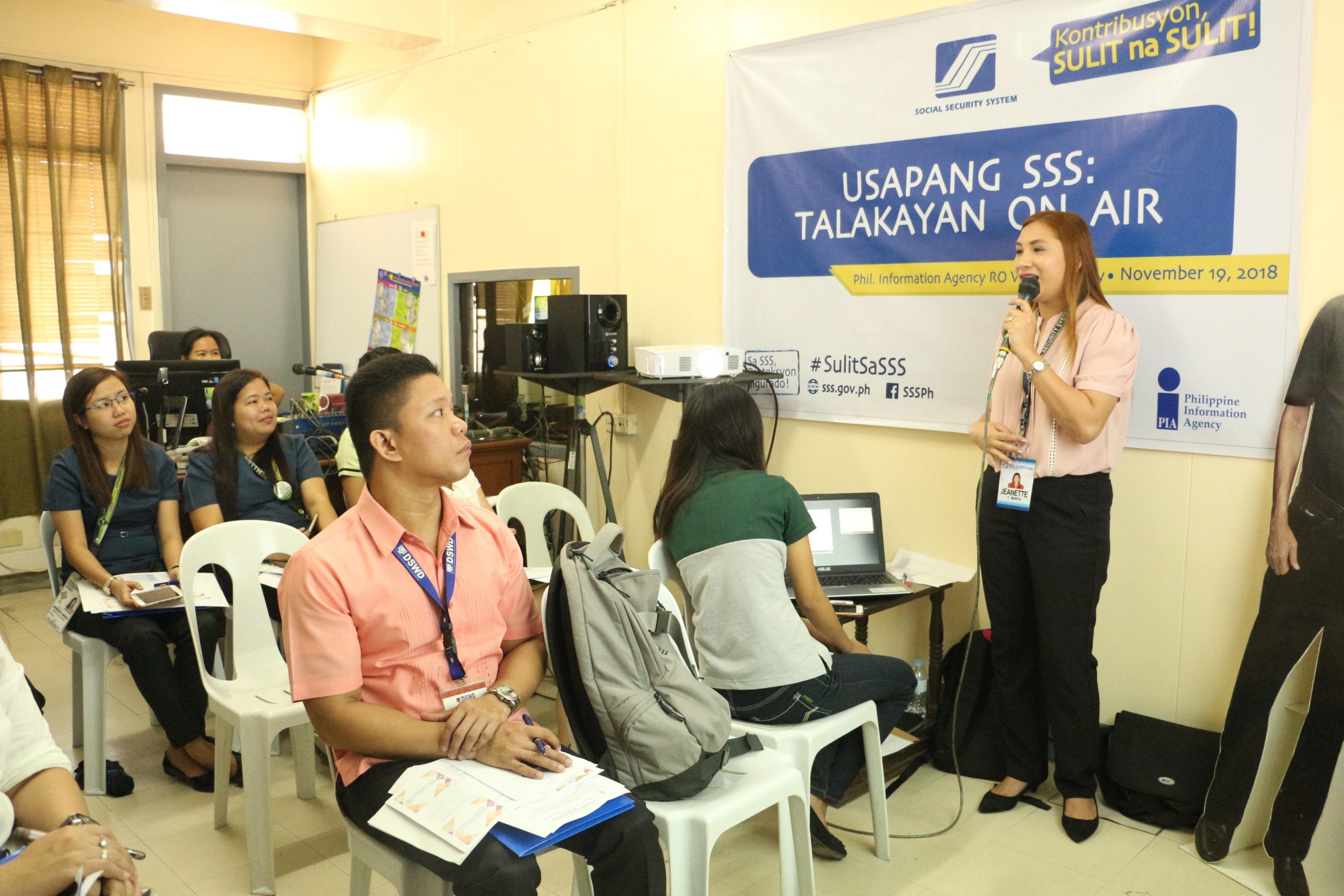 You can click here to view the executive positions; and here to view the rank and file posts. So how do you apply? Akin to how you would apply for a regular job posting, you would need to meet the minimum qualifications, as well as have the documentary requirements they're looking for.
Read: The NLEX is Hiring Workers: They Need About 1,500
Qualification Requirements
For the qualification requirements, all interested applicants need to qualify for the minimum qualification standards (QS) of the positions. In addition, they need to be compliant to other internal rules as of the date of OPSD assessment. 
Application Requirements
Applicants must duly fill out the forms. Must put N/A to items that are not applicable:

Two (2) Original Notarized CSC Form 212 or the Personal Data Sheet (PDS) with the most recent passport-sized photo;
Two (2) Original Work Experience Sheets; and
One (1) Application Form for Promotion or Appointment
Read: Canada Opens Up About 5K Scholarships Internationally For the Year 2021
Supporting Documents needed to validate the application
Certificate of Eligibility (Board or Bar Rating);
Transcript of Records (ToR); Certificate of Graduation; Certification of Completion;
For positions requiring experience

Certifications/Personnel Orders (PO) of current and previous additional/concurrent designations, if any, (relevant only to application);
Accomplishment reports, performance ratings and IPCRs and other documents to support the certifications / POs; and
Employment Certification or Service Record in the previous employment

For positions requiring experience

Certificates and Modules of Trainings and Seminars

Written Notice and Explanation
NOTE: Only applicants who were able to submit their applications within the deadline would be considered. Everyone who wouldn't catch the deadline would be considered disqualified.
Read: The Virtual Job Fair Program Launched by Department of Tourism (DOT) Open to Over 10K Displaced Tourism Employees
Assessment Factors
CSC-approved QS of the position for

Education;
Experience; and
Training, & Eligibility

Performance Ratings: "For applicants coming from government agencies"

They must have a rating of Very Satisfactory (VS)  in the 1st Semester of 2020 and 2nd Semester of 2019 (rank and file applicants); and VS rating for 2019 for executive managerial applicants;

Incumbency rule: "For applicants coming from government agencies"

They must have obtained at least a rating of VS performance for one (1)  year in the present position (including those acquired due to movement as a result of lateral transfer) before being considered for promotion, reappointment, transfer or another lateral transfer.

Relative rule: Must not have more than one (1) relative within the third degree of consanguinity or affinity.
Should you have a relative where:
He or she is the immediate supervisor of the concerned vacancy; or
The Head of the Office
Read: Staycations to be Allowed in Areas Under General Community Quarantine (GCQ)
Guidelines for Submission
The SSS is hiring Plantilla positions; here are the guidelines you have to follow for yours to be valid.
IMPORTANT: Applicants applying to more than one (1) vacancy wouldn't be allowed. All applicants must apply to just one (1) vacancy. 
All applications shall be passed and submitted only through email.
Documents such as the Application Form, the Personal Data Sheet, as well as other supporting documents must be converted to PDF Forms and should have that extensions.
Create folder with your (applicant's) name (Juan Dela Cruz Page 1 of 3)
Then, create a sub-folder with the vacancy code of the position you're applying for (20ARF0001)
Attach the PDF copies of the forms as well as all the documents in the sub-folder
Email the "applicant folder" in compressed or ZIPPED form to this email [email protected]. The subject must contain the Applicant Name and Vacancy Code of the position.
Save two (2) original hard copies of the notarized personal Data Sheet with Work Experience Sheet
Read: About 4,000 Available Jobs for Displaced OFWs
Deadline of Application
In case you're interested with the fact that the SSS is hiring Plantilla positions, when is its deadline? Until when can you submit requirements?
As per the SSS, the deadline for applications would be on the 13th of October. Therefore, if you show interest to any of the posts, apply now!
Don't waste time and get the chance to work with the Social Security System!
Should you have other concerns, questions, and inquiries, you can email the Department Manager, Organizational Planning and Staffing Department (OPSD) through their email add [email protected].
Alternatively, you can also reach them through any of the following:
Read: Work from Home: The Best and Most Profitable WFH Jobs for Moms
Telephone: (632) – 920 – 6401 | (632) – 920 – 6446
Local: 5472 Ms. Sally Magsino-Valencerina; Local 6341 Mr. Lorenz Junsay; and Local 6306 Mr. Mike Arcena.
What do you think about the Plantilla positions that they're looking for? If you've been wanting to work with them, do it now!