With all the projects the Department of Public Works and Highways (DPWH) has in its plans, they told the public to expect "big things" regarding their projects.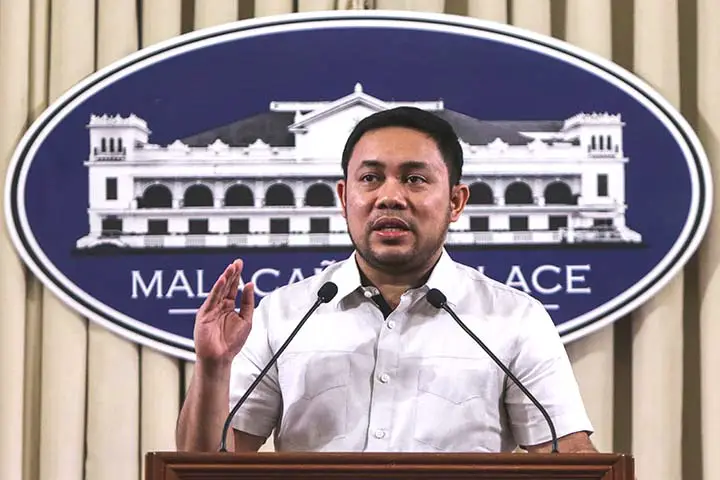 DPWH Secretary Mark Villar said that we should expect big and notable projects this coming 2020 and 2021. In fact, he dubbed these years to be "banner years" for the infrastructure of the country.
Read: President Rodrigo Duterte Orders Government Agencies to Settle Transactions on or Before December 10th, 2019
He said that a lot of projects will be happening within the next two (2) years. Moreover, these projects can be considered as many to have country-changing effects.
We have so many projects that will be coming on in the next two years. You can expect big things. What we feel now is just the initial —  it is just a taste of the project."
Flagship projects
Villar said that in constructing these and in doing these changes, it will take anywhere between two (2) to three (3) years. Therefore, we should just be patient when it comes to the construction of these projects.
Read: Road Tax Increase of 90 Percent, Approved by the House of Representatives
He said that a ton of their projects are near completion and that next year would definitely be the start of the infrastructure year.
These are no longer ground-breakings. It is not just being seen. We have many projects that are up for completion. Definitely, in the next year, we have a good lineup of infrastructure projects for inauguration. So by 2020, 2021, there will be inaugurations almost every month."
Villar mentioned that starting next year, he will be busy in inaugurating the completion of the infrastructure projects. This simply means that in reality, a ton of projects will be coming to life.
Read: Ayala Plans on Building a Cancer-Dedicated Hospital
Build, Build, Build to Build-use
At the start of our dear President's Administration, it was known that one of his priorities was to build infrastructures to further prosper the country's economy. However, in a recent speech he made, he said that the Build, Build, Build was "crap" and that he wanted a more concrete idea of it.
From Build, Build, Build, he wanted to transition in to build-use. In his speech, he said that he already explained it to the DPWH. He said that he doesn't need the Build, Build, Build idea because it's just something excessive for the government.
Read: Around 2 Million Jobs to be Offered by Cebu City
Sabi ko sa kanila, hindi ko kailangan 'yang "Build, Build, Build." Do not give me that kind of s***. I want "Build-Use, "Build-Use, Build-Use." Eh, kung 'Build, Build, Build' lang 'yan, parang bibili na naka… Bilbil, eh. Malaki ang puson."
In Translation: I already told them that I don't need that "Build, Build, Build." Don't give me that kind of s**t. I want "Build-Use, Build-Use, Build-Use." If it's just Build, Build, Build, it's just like some sort of excess fat from a person with a big belly.
Disbursement of funds
DPWH Secretary Villar also takes pride n the fact that in their infrastructure projects, what will serve as the measuring tool would be the disbursement of funds. He even noted that in the year 2018 alone, the PH government released P590 billion in funds for various Philippine Infrastructure.
Read: LRT-1 EDSA-Taft Station Gets an Upgrade and Expansion
That is by far the largest disbursement for any single year. Since we've – from 2017, 2018 and to date – disbursed P1.5 trillion. That's P1.5 trillion worth of physical accomplishment, because you can only pay when there is physical accomplishment."
Plans of Philippine Infrastructure construction
Villar said that there is a list with a lot of projects. However, these projects are only for concept, which can then be possibly for implementation. In addition, he also said that before they go and start a project, they do feasibility studies and costing.
Read: Lower Electricity Cost, Signed Into Law by President Duterte
Once those are finalized, that's when they decide on a specific Philippine Infrastructure – on what they'll be implementing.
After we have this list, we start better with due diligence. Meaning, we are conducting pre-feasibility studies. We will study the cost of the project. And then based on that, that's when we decide which project we are implementing."
What do you think about the plans regarding Philippine Infrastructure? Are you currently experiencing some of the projects that the DPWH has? Are you positively or negatively affected by these?
Read: President Rodrigo Duterte Approves Law Adding Four (4) New Tourist Destinations in the Philippines
Hopefully, all of these projects would do good and no-harm to the public. Moreover, hopefully, these Philippine Infrastructure projects can fully help in enhancing the country's economy. Not only would these projects be of good riddance to the experience of Filipinos, but these can also provide many opportunities for our countrymen.