We've been scolded oftentimes during our childhood because of eating too much sweets as they can ruin our healthy teeth! Well, do you still like candies until now? Are you passionate about CANDY, POP CULTURE, and FUN? Perhaps, this job is for you! You can even earn a lump sum amount of money just by tasting candies!
An Online Candy Company in Canada called Candy Funhouse with the Freshest Candy Shipped Fast across Canada and the USA and where creative minds collaborate in the sweet name of candy is currently looking for Professional Taste Tester, specifically a "Chief Candy Officer" with a tempting CAD 100,000 annual salary which is approximately 4m in Philippine peso.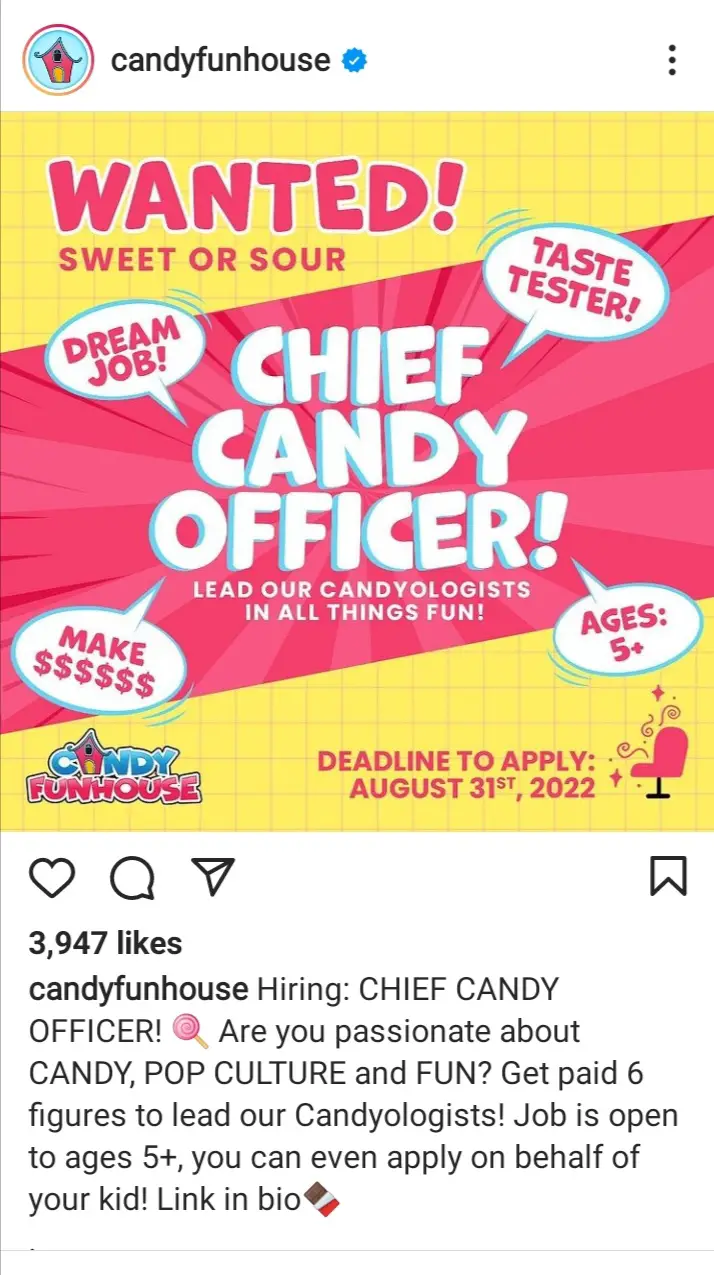 "Early last year we were looking for Candyologists, our original taste testers and we currently have three on board," said Candy Funhouse spokeswoman Vanessa Janakijevski-Rebelo to AFP.
"Now we are on the hunt for our Chief Candy Officer who will guide our Candyologist down the sweetest path possible!" she added.
But what would be the responsibilities of a Professional Taste Tester? Basically, a Chief Candy Officer roles include tasting about 3,500 different types of candies per month or more than 100 candies on average per day, approving candy for sale and making decisions about whether to award a "CCO Stamp of Approval", and leading the company's "candy strategy" and run "candy board meetings." This all happens in the company's "Candy Intelligence Agency."
According to their job listing in LinkedIN, the applicants should possess golden taste buds and sweeth tooth. So far, they have received around 100,000 applications in just 2 weeks.
The job posting has enticed young lads and elderlies. A Twitter user said that his 8-year old child even created a LinkedIN account to apply.
"It's official @candyfunhouseca, she has applied. Thank you for helping her learn about hard work and the importance of a strong resume, even if she's only 8," announced Matthew Crooks.
Ages 5 and above are welcome to apply who are living in North America. If accepted, the new-hire will undergo an "extensive palate training" with an "extensive dental health plan" benefit.
Reference: ABS-CBN News
SIMILAR STORIES: