As jeepney drivers remain displaced and unable to travel and work, the Philippine government is still studying different possibilities of providing another chain of cash aid for jeepney drivers to help the thousands left without income due to the public transportation restrictions caused by the quarantine. Presidential Spokesman Harry Roque announced, due to the continued appeal of jeepney drivers to the government for the resumption of operations under general community quarantine.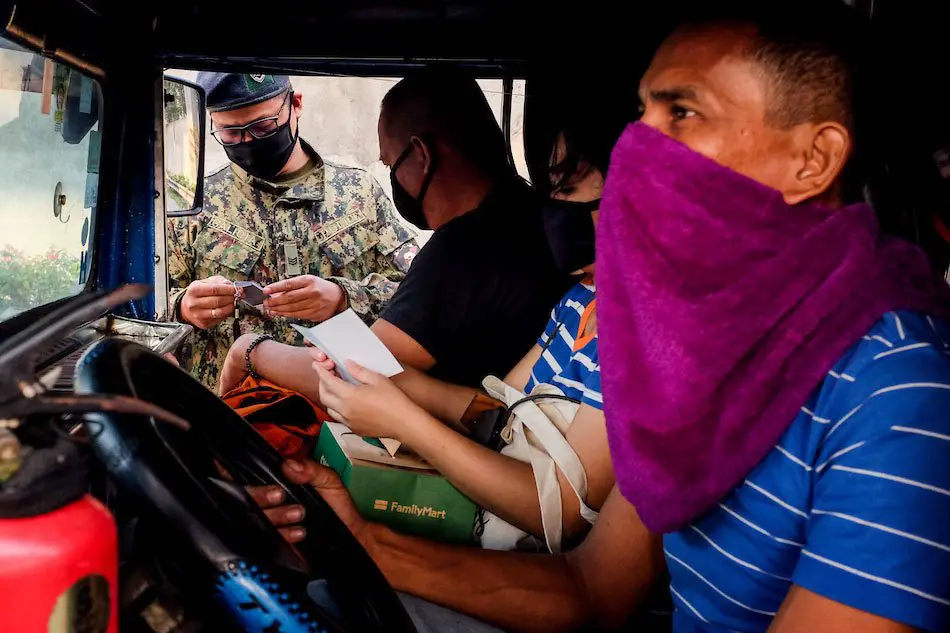 The drivers will be included to be given the third (3rd) share of cash assistance in which families severely affected by the crisis will receive P5,000 to P8,000. However, there is no specific time as to when the third tranche of assistance will be provided to the families especially as the second tranche of the Social Amelioration Program has still not been released to four million beneficiaries.
Read: Registration of Bicycles — Considered by the CCTO
As per Roque, they are studying the dispersion of the 3rd tranche of the cash aid for jeepney drivers; people should not worry.
Pinag-aaralan na po bigyan ng pangatlong buwang ayuda ang mga jeepney drivers po na nawalan ng hanap buhay po dahil hindi pa po pinapayagan na bumiyahe ang ating mga jeepney."
In Translation: We are studying to give the third tranche of cash aid for jeepney drivers who have suffered the loss of their livelihood due to public transportation restrictions.
From the Bayanihan Act
He continued to say that the cash aid for jeepney drivers would be from the Bayanihan Act, the same law that provided President Duterte additional powers to combat against the COVID-19 pandemic.
Read: No Senior Citizen PUV Drivers are Allowed to Travel
Transport group Piston reported earlier that somewhere around half a million jeepney drivers and 200,000 small jeepney operators lost heaps of income due to the health crisis. The Department of Social Welfare and Development (DSWD) said that the cash aid for 36,200 jeepney drivers have already been given out – and they should have already received it.
Jeepneys are still not allowed to ply the roads even after the easing of lockdown in major parts of the country since June 1. The only vehicles allowed were rail lines and bus augmentation units, taxis, transport network vehicle services (TNVS), shuttle services, point-to-point buses, and bicycles; they have been permitted to resume operations but in a limited capacity.
Meanwhile, Local Government Units (LGUs) are still debating the approval of tricycles while provincial buses are still not allowed to enter Metro Manila. Starting June 22 to June 30; the Department of Transportation claimed public utility buses, modern jeepneys, and UV express vans would be allowed to operate.
Read: Jail Time for Six Years for Customers Who Cancel Food Delivery Orders
Temporary jobs for jeepney drivers
In accordance to their directives, drivers may then be provided with temporary jobs; jobs as contact tracers while jeepneys are still not granted permission to travel in general community quarantine areas like Metro Manila.
Hinahanda na po ang pangatlong buwan ng ayuda para sa mga jeepney drivers at inaayos na po ang posibleng hanapbuhay sa kanila bilang contact tracers."
In Translation: The third tranche of cash aid is already being prepared  for jeepney drivers as well as the possibility of giving them work as contract tracers).
The need for contract-tracers
If you're not aware of it, the country is still trying to attempt hiring about 95,000 more contract tracers in hopes of containing the virus spread.
Read: DILG Advises to Attach a Sidecar to Motorcycles Instead of Back-Riding
A proposal to hire workers displaced by the two-month lockdown as contact tracers was earlier offered by Finance Secretary Carlos Dominguez III, but Health Secretary Francisco Duque III reported the certain communication skills as well as technology literacy needed for the job, which entails getting in touch with family, friends, and other people who had close contact with a confirmed COVID-19 patient.
Rosario Vergeire, DOH Spokesperson, said that this plan is up for discussion; moreover, these recommendations will be coming from the Office of the President (OP).
The qualifications mentioned before for contact tracers were recommendations from DOH based on the tasks that contact tracers are assigned to do. Since DILG is the lead agency, it will be for discussion how we will reconcile these qualifications and how we can discuss the tasks based from the recommendations coming from OP."
The Piston 6
Six jeepney drivers were arrested in Caloocan a week back. They were arrested for protesting against the restraints on passenger jeepneys. According to the police, they disobeyed rules against social distancing and mass gathering.
Read: A Total of 16 Bus Stops on EDSA When GCQ is Implemented
In the meantime, Roque stated that the government will do its best to assist jeepney drivers; if traditional jeepneys were to be phased out due to the modernization program. He added that traditional jeepneys will not be returning anytime soon as social distancing in the said vehicles is rendered impossible.
Gagawin po natin ang lahat ng kaya nating gawin para magpatuloy sila magkaroon ng hanap buhay. using the modernized jeepneys. Ganoon lang naman po yun. As we phase out the old jeepneys, we have to allow the new jeepneys to come in."
In Translation: We will do everything in our power to help them get jobs using modernized jeepneys. That's just how it is.
Roque said that the government is considering the complete reconfiguration of jeepneys as well to abide the minimum health standards.
Source/s: Manila Bulletin News