The Social Security System, or more commonly known as SSS, made the announcement that they will be giving out a cash aid of up to 20,000 pesos. In addition to their statement, they said that this will be based off on the monthly credit to all the contributing members who suffered a loss of jobs.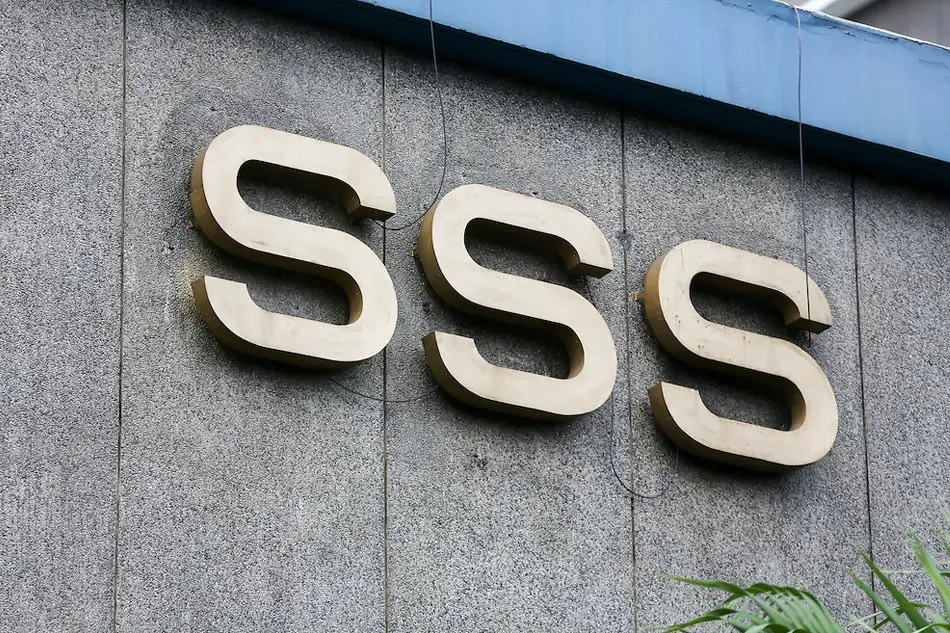 From their official announcement, the SSS said that they have reserved ₱1.2 billion for private sector workers who have lost their jobs to the COVID-19 pandemic. A contributing member of the SSS will only be asked to show a certification from the Department of Labor and Employment (DOLE) and a savings account, SSS Public Affairs and Special Events Division head Fernando Nicolas stated.
Read: Cash Aid for Jeepney Drivers, on its 3rd Tranche
The SSS cash benefit
As per the department, this is due to the record-high unemployment figures that reduced from having 44 million Filipino workers in the labor force last year into 41 million Filipinos left just this April, as seen in the Philippine Statistics Authority's (PSA) labor force survey.
The unemployment rate in the same month skyrocketed up to an all-time high of 17.7 percent which equates to about 7.3 million Filipino workers having been displaced.
More than eight (8) million workers lost their jobs from April 2019 up to April 2020 partly due to the Coronavirus Disease 2019 (COVID-19) pandemic. This halted the operations of most industries and businesses in the country.
Read: How to Avail PhilHealth COVID-19 Packages
As a matter of fact, many people are stressing about the fact of how they'll be able to earn during this time. This is one of the primary reasons why the SSS is providing this cash aid.
"Ready for release"
In addition to that, the Department of Finance (DoF) previously made the revelation that the SSS cash aid is ready to be released to the workers who are expecting to be jobless in the times to come.
Read: No Face-to-Face Classes Until Vaccine for COVID-19 is Ready
SSS announced to assist those who have lost their sources of income either from COVID19 or not (may it be because of redundancy, installation of labor-saving devices, retrenchment, closure or cessation of operation, and disease or illness) to be eligible to receive up to 20,000 peso SSS cash benefit.
Equivalent to a month's worth of salary credit
SSS Public Affairs Division Head Fernando Nicolas, said that the SSS cash aid of P20,000 is a form of financial assistance to the workers – and that it is equivalent to a month's worth of salary for many Filipinos.
Up to 20,000 o katumbas po ito ng one month salary credit. Halimbawa, ang isang miyembro ay naghuhulog ng para sa P20,000 monthly salary credit, makakakuha po siya ng ganung halaga. Ito pong benepisyo na ito ay galing sa SSS."
In Translation: SSS members can get up to 20,000 peso SSS cash benefit or an amount equal to a one month salary credit. For example, a member contributes to a 20,000 peso monthly salary credit then they will get the same amount. This benefit is from the SSS.
Read: Avoiding BDO-Client Scams and Others During the Pandemic
The SSS cash benefit will be distributed within five (5) days, Nicolas said. The Division head adds that the cash benefit will be given out in two halves in two (2) months.
OFWs cash aids
Overseas Filipino workers, on the other hand, may get their certification from the Philippine Overseas Employment Office (POLO), instead of DOLE, to receive the SSS cash benefit.
The unemployment benefit is one of the terms under the Republic Act (RA) No. 11199 or the Social Security Act of 2018 and a new kind of assistance that has previously been introduced in August 2019. The cash assistance is to help displaced workers as they are searching for another source income.
Read: The Return of the Small Business Wage Subsidy (SBWS) Program Guidelines for Both Voluntary and Involuntary
Claims should be registered within a year after the employee has been terminated by an employer. Members may avail the benefit once every three years but must not be availed along with another different SSS cash benefit.
To apply for the involuntary SSS cash benefit, Nicolas noted that members just have to show their certification from the Department of Labor and Employment certifying their involuntary termination from theirwork and a savings account in which the cash aid will be deposited.
Related: A Complete List of Government Cash Assistance Programs and Aids For the COVID-19 Crisis
Meanwhile, self-employed contributing members will not be able to avail the SSS cash benefit because they are known to have been making for themselves. The only eligible members for the SSS cash benefit would be those expecting to lose their jobs due to the pandemic.
What do you think about this unemployment benefit offered by the agency? Could this be sufficient help to those who lost their jobs? Can this really give them teh assistance that they need?
Source: The Philippine Daily Inquirer