Senator Francis Tolentino urged the Department of Education (DepEd) to move the reopening of classes until further notice. Teachers, as well as stakeholders already raised their concerns about this particular matter. During a Senate hearing, Tolentino said that if we were to force it on the 24th of August, it will not be safe for students and even teachers. Instead, DepEd said that it would be a lot more convenient if the reopening of classes are to be done on the 5th of October.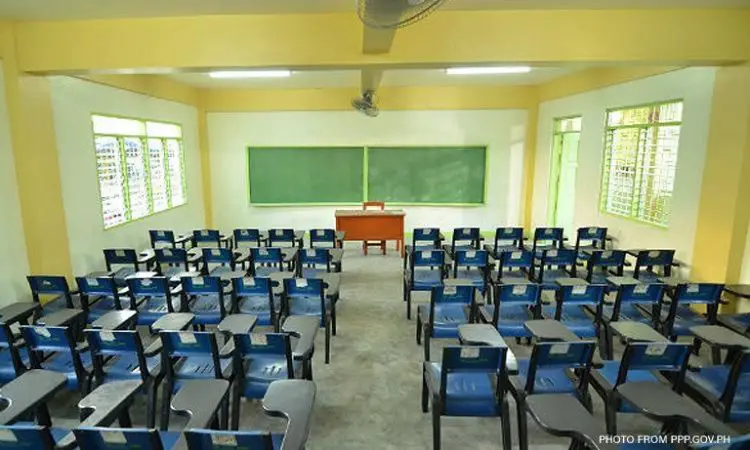 Forcing schools to open this August will only defeat the purpose of education. Let us accept the fact that we are not fully ready, and it will not be wise, to simultaneously open School Year 2020-2021."
Tolentino added that when Classes resume, he said that the they should be regionalized. This is because of the fact that every area has a specific high or low risk area – so that area with high-risk area may resume their classes at a later date.
Read: Uniforms Are Not Required For Public Schools' Online Classes, DepEd
August 24 'HARD LIMIT' for Reopening Classes
In a press conference, Education Secretary Leonor Briones reaffirms in no uncertain terms that classes would resume in not more than two weeks.
Read: Medical Scholarship Bill, OK-ed by the House
August 24 is the hard limit on what is legally allowed as opening of classes, so we will continue this no matter what happens with COVID because we will not be conducting face-to-face sessions."
Sen. Francis Tolentino and the Alliance of Concerned Teachers have pointed out that President Rodrigo Duterte in July this year, signed a law allowing schools to open later that the month of August provided that a state of calamity or emergency has been declared. Since March, the Philippines has been already under a state of public health emergency.
The 5th of October shall be the date, as per the Department and it can still be influenced depending on the level of quarantine we are to have in that time period.
Private Schools on the Reopening of Classes
Private schools, on the other hand, as per the Department, would be allowed to operate and start the classes again earlier than October 5, 2020. However, it comes with the fact that they need and they have to abide by the distance or blended learning plan that the DepEd is insisting.
DepEd hereby clarifies that such private or non-DepEd schools that have already started their classes, or are scheduled to start classes on August 24 or on other dates ahead of October 5, are allowed to proceed provided they are strictly using only distance learning modalities and that there are no face-to-face classes."
Principals from Several Regions Complain
School heads sound alarm over late, depleted funds from the Department of Education. Back on Tuesday, the ACT said that principals are complaining about the "late release of funds the Central Office and the depletion of school funds for the mass production of self-learning modules or also known as SLM.
ACT Secretary-General Raymond Basilio said that the poorly-planned reopening of classes would affect not only the students but the teachers and other school staff members, too.
Teacher are not the only ones strained by DepEd's stubborn but poorly backed schools opening plans. Even principals are affected; they no longer know how to make do with the small budget of their schools to fund the costs of the learning continuity plan."
Read: Work From Home Scheme Approved by the DepEd
According to Basilio, the DepEd ordered schools to use and utilize their funds for school maintenance and other expenses to cover the costs of module production in the meantime.
Reopening of Classes on Oct. 5, 2020
Briones said that they are to implement a decision to postpone and to delay the reopening of classes to the 5thof October of this year.
We will implement such a decision to defer school opening to October 5 pursuant to Republic Act No. 11480. We shall use the deferment to provide relief to the logistical limitations faced by the areas placed under MECQ and to fill in the remaining gaps of the school opening that we are currently addressing."
LOOK: Palace memo delaying the opening of classes to Oct. 5, 2020 instead of Aug. 24 @ABSCBNNews pic.twitter.com/KzGQKH9HmB

— Arianne Merez (@arianne_merez) August 14, 2020
According to Briones, rescheduling and reopening it on the 5th of October can effectively and efficiently initiate blended and distance learning; it can be done without risking the health of students and teachers. That being said, private schools will be allowed to continue and operate as some already started their classes. While the reopening of classes have been rescheduled, it doesn't necessarily mean that it's going to affect the school year entirely.
Read: PLDT New Fibr Plans For Work From Home and Online Schools
Briones said that they will use this time to perform adjustments; these adjustments are going to be for the preparation of the successful act of reopening classes; along with its continuity, of course.
CHED's Decision on Reopening of Classes
What does the Commission on Higher Education (CHED) think about the reopening of classes on October 5? Do they approve of it? As a matter of fact, CHED said that Higher Education is not covered by the R.A. 11480; meaning, schools, colleges, and universities wouldn't be required to delay or to postpone their academic year.
Prospero De Vera III, the Chairman of CHED, said that the law only applies to the basic education level – which includes the K to 12.
The operative law that covers the opening of classes in HEIs is the CHED law or the Republic Act No. 7722 which allows colleges and universities to exercise their academic freedom, such as the opening of classes."
Read: 2021 Regular Holidays and Special Non-Working Holidays – Approved
Furthermore, he said that there were schools and universities that have been opened in June because they had distance or blended learning. However, schools and universities CAN open in August.
Those universities that will have a full online class, they are allowed to open last June and most of them have already opened their academic year then. While for those who will use a combination of online and offline learning, they can open in August or later."
What do you think about the postponing of classes? Is this just the perfect decision to help and assist in the current situation of the pandemic?
Source: ABS-CBN News