If there's one thing that most, if not all Filipinos need today, it's financial assistance. Hundreds of thousands, if not millions of Filipinos have been laid off from their professions – and the current situation isn't making things any better. To respond to this, several government departments and agencies are on the move to provide the assistance that workers and employees need.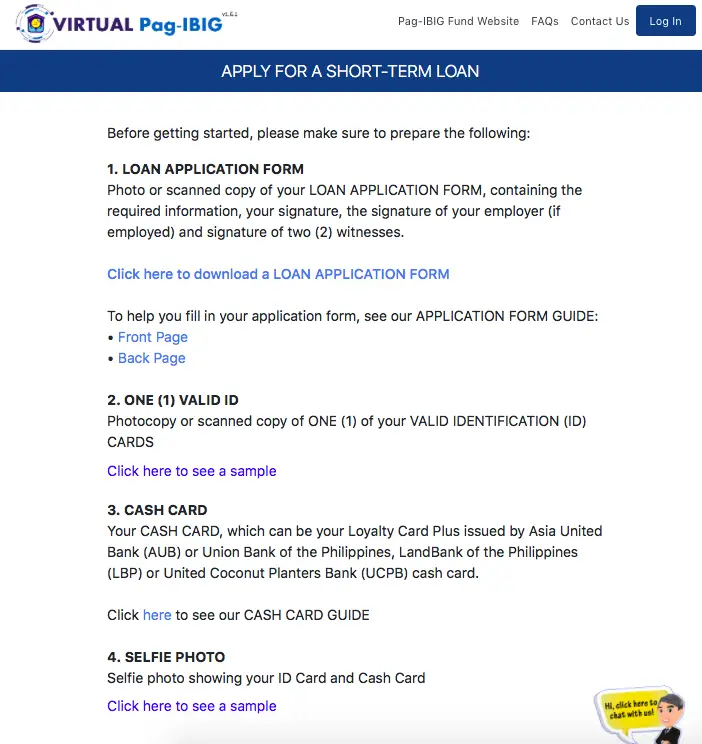 For one, the Pag-IBIG Fund or the Home Development Mutual Fund (HDMF) started to offer Calamity Loans Application online. They did this move to help and assist all members who are in need of a Calamity Loan. In addition to that, other private institutions also made a move to help our fellow countrymen; there are banks that postponed payments, institutions that give discounts – and even ride-hailing services that provide free rides to medical frontliners.
Just recently, the state housing development announced that the Pag-IBIG Fund cash loan application online facility is now available! Basically, Pag-IBIG members wouldn't have to worry about going on long lines and queues; they can finish and accomplish it online!
Read: Pag-IBIG Housing Loan Promos Until December 2020
Reason For the Pag-IBIG Fund Cash Loan Application Online Allowance
As per the highest officials of the agency, this has been done to help and assist members to apply for cash loans. In the middle of the pandemic, it's not safe for them to travel to apply for loans; so they have given this opportunity to them.
In fact, Eduardo D. del Rosario, Secretary and Head of the Department of Human Settlements and Urban Development (DHUSD); as well as 11 other members of the Pag-IBIG Fund Board of Trustees, said that they are hoping that our dear President would help in establishing and implementing these online systems to further enhance and develop the processes of loan applications for members.
We heed the call of President Duterte to implement online systems to provide faster service to the public. The Virtual Pag-IBIG is one of the biggest projects undertaken by the Pag-IBIG Fund under his administration as we move as one towards the widespread use of e-governance to better serve the public; especially during extraordinary times such as these."
Read: Pag-IBIG Housing Loans Rise Amid the COVID-19 Pandemic
Virtual Pag-IBIG
In case you missed it, the Virtual Pag-IBIG has since gone live in December of 2019. Since then, around 2.43 million members regularly access it; and we're not just talking about local workers and employees, our Overseas Filipino Workers (OFWs) have been accessing it too!
As much as it was made to help members out, though, it did not contain the option of applying for cash loans. What it did, however, was that it allowed Pag-IBIG Fund members to perform certain transactions online. These include, but not limited to:
View their loan balances and payments;
Pay loans or remit monthly savings and premiums;
Access their savings accounts or records ;
Monitor and check the last ten (10) transactions made;
Chat facility that members can use for inquiries, queries, and concerns about their Pag-IBIG membership; and
Many more
Read: You Can Avail a Pag-IBIG Calamity Loan P20K Up Depending on Your Contribution
But now that the Pag-IBIG Fund cash loan application online is live, members can enjoy it too!
How the Pag-IBIG Fund Cash Loan Application Online Can Change Members' Lives
What's the big deal about this new function? How do you think this helps people? Based on the statement made by Pag-IBIG Fund's CEO, Rizaldy P. Moti, the online cash application can help shorten the time spent on the application process itself.
Through it, the applications are thoroughly processed in less than two (2) days; which is shorter compared to the regular three (3) to five (5) days via the conventional way. Moreover, Moti said that the Pag-IBIG Fund cash loan application online is a real "game changer" as it's not only going to strengthen and enhance the process, it can speed it up, too.
The Virtual Pag-IBIG is game-changer for us. While nobody was ready for this pandemic; the launch of the Virtual Pag-IBIG late last year was timely because it allowed us to continue serving our members even during the imposition of community quarantines. And, as we adapt to the new normal; we hope that our move to make cash loan applications available via the Virtual Pag-IBIG would allow our members to experience faster transactions without leaving the safety of their own homes."
Read: Three-Month Moratorium to All Loans, Pag-IBIG Fund
In the event that you're interested, there's no need for you to fret. All you need to do is to visit the Pag-IBIG Fund Services website and go from there! You have to make sure, though, that you have an account!
Apply now and get the cash loan that you need in the lowest interest rates!
Source/s: Business Mirror PH | CNN Philippines